4 Patient Relationship Building Strategies That Boost Retention
Posted on

Building strong relationships with patients is something every medical practice must focus on to succeed. After all, without strong relationships, patients will not like to visit you, there will not be any revenue, and there will not be any medical practice. Let this sink in!
Therefore, your relationships with patients matter! Your revenue is no longer just about attracting new patients; it's more about retaining the existing ones. But how do you go about building relationships with patients? Let's dive in.
How to Build Trusting Relationships With Patients?
Always remember – Real, genuine conversations with patients will help increase their loyalty to your brand, even if you never bring up topics like services or visits during those conversations!
This is because every time you speak to a patient, you communicate with him or her. And this communication plays an integral role in improving or breaking the patient experience. This takes us to our first tip of building relationships with patients:
1. Communicate Effectively and Frequently
Relationships cannot be built and ignored. You need to nurture them, which requires time and effort.

One way to nurture the relationship is to ensure that either you or your staff communicates regularly with patients on platforms relevant to them. Whether your patients prefer emails, phone calls, text messages, or social media posts – keeping the communication channels open will make a world of difference. It'll help your patients engage with your brand and allow you to build valuable relationships with them.
Being Consistent is the key takeaway here.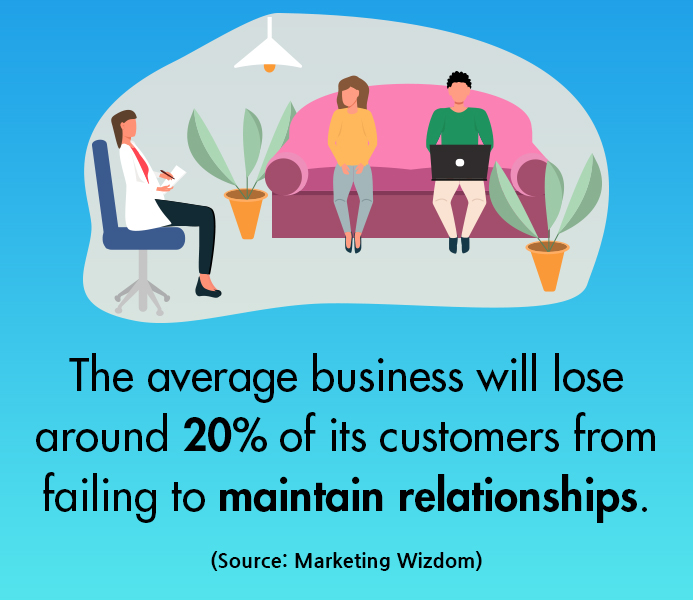 2. Stay On Top of Patients' Minds
Once you have established relationships with your patients, it's crucial to improve upon it to ensure that you not only stay on top of your patient's minds, but your medical practice is labeled as their 'go-to' for that particular service.
However, to reach this level of trustworthiness, you'll need to make yourself available to patients.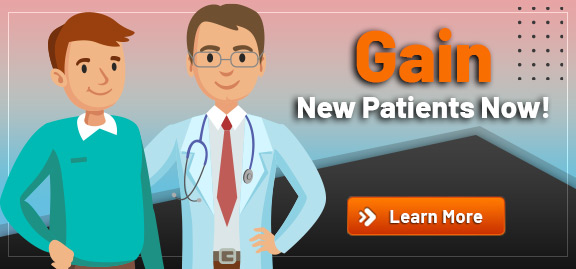 Your patients' frustration will spike if they have to wait to get their issues resolved or queries answered. So if you want to improve relationships with patients, there's no better way than making yourself available and more accessible to them. For instance, you could use live chat to stay connected to your patients. With options like live chat, you can empower your staff to offer instant support to patients and improve the quality of conversations.
Being available is the key takeaway here.
3. Handle Negative Patient Feedback Calmly
No matter how consistent and available you are, sometimes things will go sour. It might or might not be your fault. The incident won't matter much. What will matter is how you dealt with it, and what steps you took to recover from the situation and mend your relationship with the patient.
The best way to fix a negative situation is to talk less and listen more.
Most of the negative experiences patients have with medical practices escalate due to a feeling of being dismissed. For instance, making a patient wait for 20 minutes may seem like a big deal to your front office staff, but it may be the trigger point to the patient. What if the patient had an important work meeting, and the long waiting time had a massive repercussion for him or her?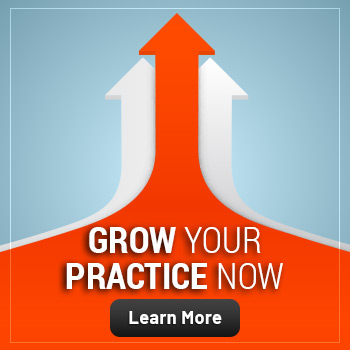 That's why taking out the time to listen to patients and hear their side of the story can make all the difference. Not because you'll understand their perspective, but because you'll be better positioned to de-escalate the situation.
So, what begins as a negative experience can end up as an opportunity for growth. Your patients, especially when they are upset, can point out things you may not have been aware of.
Staying calm and attentive is the key takeaway here.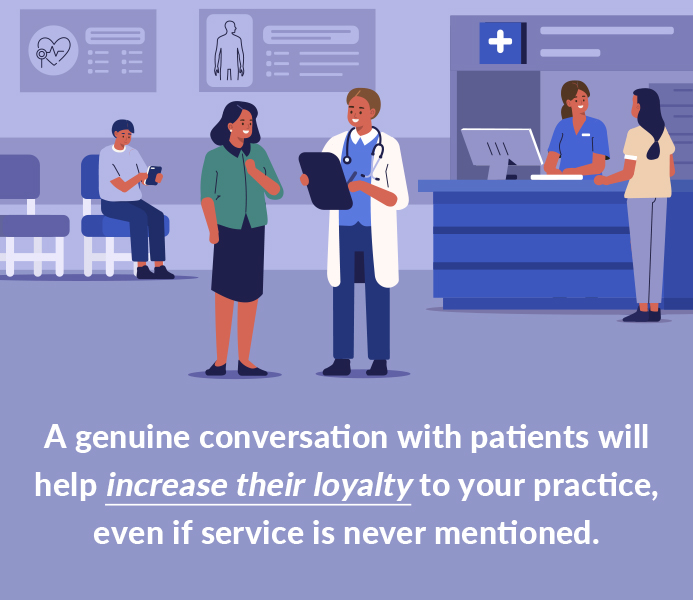 4. Focus on Maintaining Relationships
Once you've established a healthy relationship, focus on sustaining it.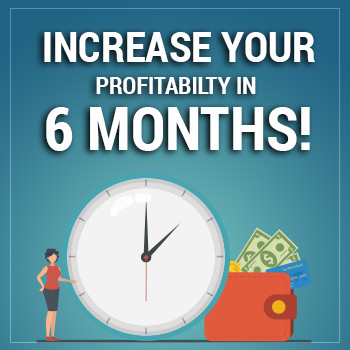 Isn't it unfortunate that we often lose friends in life just because we are too busy to call them or ask them out for coffee?
And while I am not suggesting taking your patients out for coffee, I am indeed suggesting you keep in touch with them.
You can consider calling them to check if their medication helped or make sure the new procedure wasn't giving them any trouble. You can also consider sending out review requests just to stay on top of their minds. All of these can help to keep patients engaged with your brand.
There are plenty of ways to keep patients connected and engaged. And all you need is an interest in their journey! It is essential to understand that building relations isn't just about you; it's also about your patients. And therefore, they must be mutually beneficial.
Long-term thinking is the key takeaway here.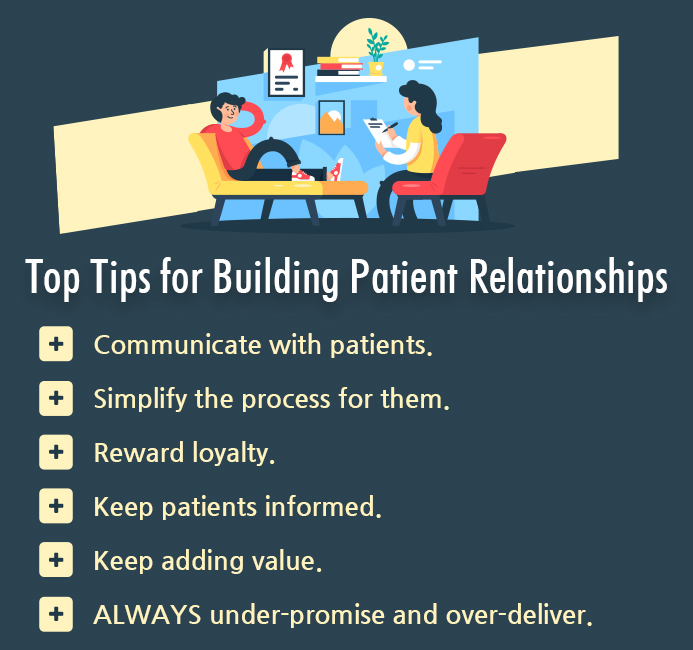 Conclusion
According to reports, retaining patients is way cheaper than acquiring new ones. So, building relationships is not only good for your image; it's even better for your bottom line.
Regardless of whether the outcome is positive or negative, your patients' experiences matter. Your patients may not leave your practice because they had to wait an extra 10 minutes. But they will most certainly leave if they think you don't care about them.
Remember, every medical practice is different, but the core principles of relationship building are almost always the same.
Contact us if you are looking for a custom plan to build therapeutic relationships with patients. We'll be happy to take your patient-provider relationship to the next level.