Customer Service: Key to Online Reputation Management
Posted on

Your healthcare practice's online reputation is only as good as your patients' worst experiences. Your patients can make or break your online reputation. And the best way to create happy patients is with great customer service.
Happy, satisfied patients are critical for practice success, just as happy, satisfied customers are vital to any business's success. It doesn't matter if you are a solo practitioner or a large multispecialty clinic, word-of-mouth and online reviews remain among the most powerful marketing tools available to you.
Your practice's online reputation management services and customer service are inseparable. Both require stellar direct interactions between your providers and patients, as well as superior care from your front- and back-office staff. It's about how they treat patients behind the scenes, even when you're not watching.
In this article, we'll explore the importance of great customer service as the key to your online reputation management success.

Great Customer Service & Patient Loyalty
Patient loyalty is a precious commodity. You cannot buy it no matter how much you invest in marketing your website, blogs, social media, or paid advertising. While you can accomplish much with those paid-for and well-planned marketing strategies, they will best serve you by attracting new patients. But they won't create loyal patients.
To create loyal patients, you must make your patients feel seen, heard, respected, and valued. The best way to accomplish that is with exceptional customer service, then implement an online reputation management strategy that encourages positive reviews and quickly addresses negative ones.
Patients who experience amazing customer service are more likely to tell family and friends, and social media connections. They are also more likely to write positive online reviews that will help you attract more new patients who are favorably disposed toward your medical practice. Great customer service experiences also fuel honest, heartfelt online reviews. They turn your patients into practice brand advocates without costing you a dime.
Happy, satisfied patients will not only recommend you to others, but they'll also keep returning to you for years.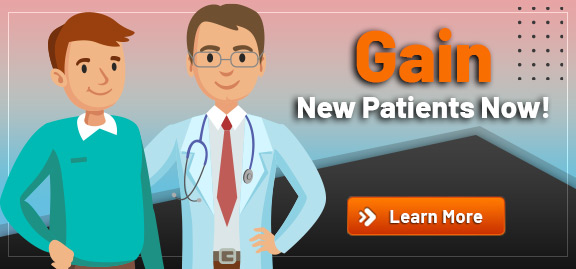 Put Yourself in the Patient's Shoes
Healthcare customer service expectations have risen dramatically in the last decade. Today's consumers want the same high-quality interactions with their doctors' offices as they receive from restaurants and retail businesses. The best way to deliver those interactions is to better understand your patients personally. The more you know them, the easier it is to provide everything they need to feel safe and comfortable in your office.
Savvy healthcare providers understand that consumers have more power than ever. They've responded to this new power dynamic by stepping up their efforts to improve customer service. For example, many healthcare providers have added these customer service efforts:
Greater empathy for patients' concerns
Greater comfort for family members and caregivers
Educate family members/caregivers about patients' health concerns
Unrushed office visits, more quality time with patients
Recognition of patient birthdays and other significant life events
Connecting patients with mental health providers and ancillary services
24/7 hotlines for non-emergency patient support
Secure online patient portals for test results and prescription refills
Virtual office visits that save patients time and expense
Patient-friendly mobile apps
Improved integration with other providers and hospital systems
Exceptional customer service can even save lives by directly impacting the patient's willingness to see you for minor health concerns before they turn serious or life-threatening. When you include customer care at every touchpoint of your patient's visit, you build trust and encourage patients to return to you again and again.
Understand the Benefits of a Positive Online Reputation
A positive online reputation will influence prospective patients' perceptions of you and your health practice. Online reputation management services should help you build a positive public image so that anyone interested in your healthcare services will gain confidence in you by reading reviews that mention you in a positive light.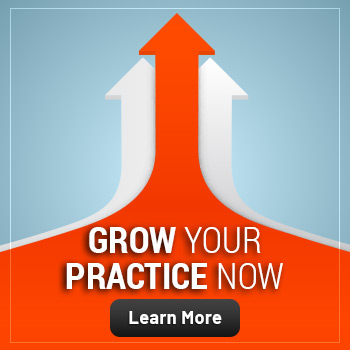 You'll gain numerous benefits from having a positive online reputation. You'll gain positive consumer feedback you can use to your advantage, including:
Following up on positive comments to improve relationships with patients and prospects
Implementing user-generated content to gain trust among other consumers
Turning your most engaged patients into practice ambassadors
Posting your best user-generated reviews on your website
Great Customer Service Leads to Positive Online Reviews
The quality of your customer service is closely linked to your online reputation and reviews. If your patients have good experiences, they will be more inclined to post positive online reviews that function like word-of-mouth advertising. Remember, word-of-mouth is still one of the most powerful ways to market your practice and generate new patients.
Monitoring your reviews and ensuring your positive reputation is critical if you want to gain and retain new patients. As a healthcare provider, you should know that:
72% of patients view online reviews when selecting a new provider
94% of patients say an online review convinced them to avoid a business
Keep in mind that today's patients (47.5%) trust online reviews as much as a doctor's recommendation (46.8%). That alone is enough incentive for you to closely monitor your online reviews, doctor ratings, and overall reputation. There are five healthcare review sites you should monitor regularly: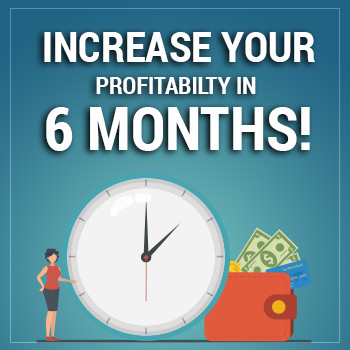 Google
Yelp
Healthgrades
WebMD
Healthline
Your Online Reputation Matters
A great online reputation tells prospects you are worthy of their consideration and trust. Prospective patients will check out your online reviews even if a friend or family member referred them to you.
Just remember that, without great customer service, your patient reviews and online reputation will suffer. So make customer service integral to your practice. Preach it to your colleagues and staff until it becomes your practice standard. If you don't have time to do it yourself, consider hiring a professional trainer to work with your team.
And always put your patients first.
Understand the importance of great customer service and building your online reputation. Discover solutions from an online reputation management agency that will ultimately drive new patients to your practice. To learn more, contact us.