13 Dental Marketing Strategies with High ROIs
Posted on

Today's patient prospects crave making connections and the last thing they want is to be bombarded with traditional cheesy sales tactics and messaging online. Instead, your strategic dental marketing strategies should help you communicate more effectively and build relationships with current and new patients in a variety of ways.
How do you get more patients into your dental practice? In this blog post, we'll share 13 proven dental marketing strategies with high ROIs that you can build into your strategic dental marketing program starting today. Some of these strategies are free to implement.
1. Empathize with patients and prospects
The best marketing for a dental office should not be a sales pitch. Of course, you have to promote your practice and your services, but you can do that without coming off as a used-car salesperson. Remember that people are hungry for genuine connections. They want to choose a dental practice whose values align with theirs. And you want to turn skeptics into loyal patients. Best of all, empathy doesn't cost you a dime.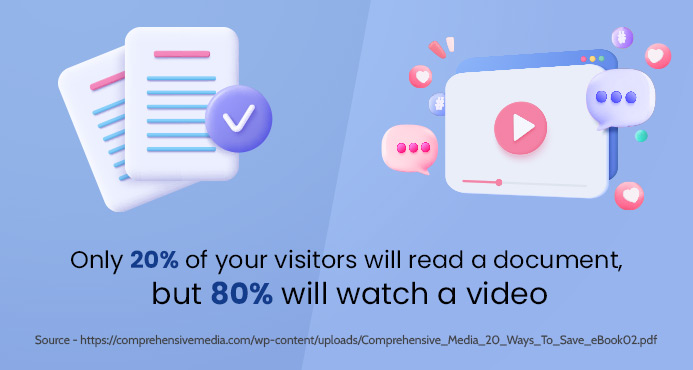 You can start by thinking about the problems you solve for your current patients. Put yourself in a prospect's shoes. Identify their barriers to treatment and any obstacles they face. Then create relevant, trust-building content that engages prospects and provides real value.

2. Engage with your community
Strategic dental marketing requires that you become an inspiring leader in your local community. Think about what your local prospects really need. What valuable, helpful information can you share with them?
Reach out to local community leaders and offer your services. Consider providing free dental services to underserved populations or donating toothbrushes, toothpaste, and floss to a local children's charity. Support your neighboring small businesses with cross-promotions or tag them on social media. Start social media campaigns and share your knowledge about dental health conditions and treatments.
 3. Blog frequently and consistently
Another effective dental practice marketing strategy is blogging. It can benefit you in two ways. It builds trust with your readers and keeps visitors coming to
your website. Your blog should provide credible quality content to your audience. Wondering what you should blog about? Consider these possibilities:
Share your favorite healthy recipe and why it's good for your teeth
Explain the connection between oral health and overall health
Answer the most frequently asked questions from patients and prospects
De-mystify patient concerns about root canals, teeth whitening, missing teeth, etc.
Think about "evergreen" content that will stay relevant long past the posting date
4. Embrace social media
Now that so many people are working from home, they're spending more time on social media.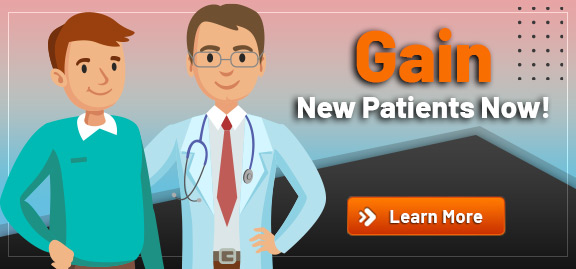 That suggests that you should post engaging and valuable content on the platforms where your target audience spends their time. Having an active social media presence breathes life into your online footprint, which can turn your social media followers into loyal patients.
Your social posts can include information about common and not-so-common dental health conditions and new treatments you offer, videos of you and your team at work, before and after smile photos, opinion surveys, and more.
5. Create authentic, engaging videos
People are sick of traditional sales pitches. That's why your videos should feature real people – you, your staff, and your patients – to build trust, engagement, and familiarity. Only 20% of your visitors will read a document, but 80% will watch a video.
Creating original video content is easier than you think. You can even make successful videos using your smartphone. Just be sure to charge your phone, wipe your camera lens, shoot horizontally, not vertically, and shoot in a quiet, well-lit area in your practice. For more professional results, invest in a tripod and a ring light for less than $40.
6. Create PPC/SEM ads
One of the best ways to get your message seen and heard is PPC/SEM paid advertisements.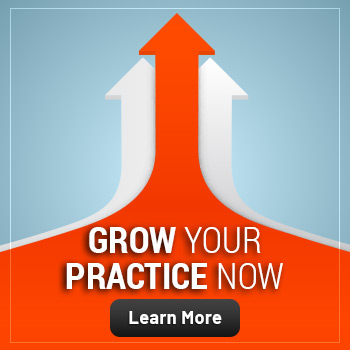 These are among the most profitable marketing strategies for generating higher ROI. And they often lead to higher search visibility. PPC ads appear at the top of search engine results pages and on social media sites. Pay-per-click advertising is an effective digital marketing strategy with an average ROI of $2 for every $1 spent.
7. Use webchat and online appointment links
Today's consumers expect instant gratification – especially when they are online. They want their questions answered fast. They want to make appointments without having to call your practice or interact with other humans.
Give those potential new patients what they want with webchat and online appointment-setting services. By adapting to and meeting their needs, you can show patient prospects that you offer customer service 24/7 or when it's most convenient for them.
8. Update your dental website messaging
Use your website to communicate how you help your patients overcome their barriers with dentistry. Are they fearful of dentistry? Share how you make everyone feel comfortable and safe at your practice. Are they too embarrassed to smile? Tell them how you're going to help them smile with confidence again. In other words, update your website's messaging based on your patients' needs.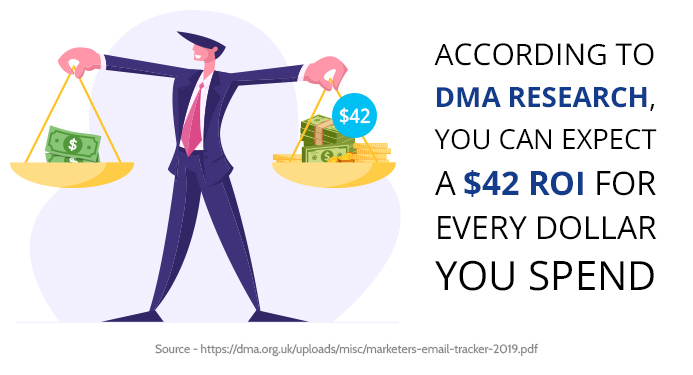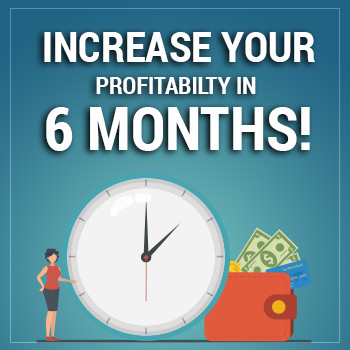 Your dental website messaging is the key to building trust. If your website isn't clearly communicating your core messaging, it may be time to update your website.
9. Update your Google Business Profile
This was formerly known as Google My Business. With COVID-19 still on top of people's minds, you should have a landing page on your website detailing how you're keeping patients safe during the pandemic. You can link to that page directly from your Google Business Profile. It's another cost-effective way to gain trust, engage people on your website, and convert them to new patients.
Make sure your office hours, best images, name, address, and phone number are all updated on your Google profile. This gives people accurate contact information and helps your search engine rankings, as well.
10. Offer teledentistry
Thanks to the pandemic, many dentists are now offering virtual visits through teledentistry, one of the best dental marketing strategies available. People often prefer the convenience and affordability of a virtual consultation to get their smile questions answered without leaving their homes. In addition, many insurance providers are now covering teledentistry. It can help you generate more leads in a HIPAA-compliant manner and see more patients in a typical day.
11. Use text as a dental practice marketing strategy
If you already have a text messaging system that reminds current patients of their appointments or asks them to leave reviews, then you know how sending text messages gives you easy access to your patients. Why not take it one step further?
Use text messaging to share your knowledge and provide patients with timely content. Use it to share your blog posts or send a video of yourself giving an update on your dental office. Use it to inform your patients about your virtual consultations.
12. Use retargeting with paid ads
Retargeting is a way to build brand awareness and reach individuals in your audience who've expressed interest in your practice. When someone visits your website or social media profiles, they will see your paid ads as they browse online. This is retargeting and it reminds people of your practice. It's an excellent strategic dental marketing strategy to convert website visitors into patients and a critical piece for your paid Google and social media ad campaigns.
13. Use an email marketing strategy
The best marketing for a dental office would not be complete without an email strategy. Emails are still extremely effective as marketing tools. According to DMA research, you can expect a $42 ROI for every dollar you spend. Emails reign supreme as one of the most powerful marketing strategies available. They are an excellent way to create another source of income for your dental practice, and they can simplify your marketing efforts while helping you connect and engage with current patients.
The 13 dental marketing strategies listed above will surely help grow your dental practice. To learn more about using proven dental marketing strategies to your advantage, look to the healthcare marketing experts at Practice Builders.