Grow Your Healthcare Brand with These Social Media Tips
Posted on

Today, healthcare social media marketing is a necessity if you want your practice to remain competitive and relevant to healthcare consumers. During the COVID-19 pandemic, for example, social media served as an important source of information for consumers. One study found that 76% of respondents turned to social media for information on COVID-19.
Social media is a powerful healthcare marketing tool that simply cannot be overlooked. Your social media strategy for healthcare should focus on best practices for social media health marketing. In this article, we'll explore seven of the most helpful tips you can use in your social media strategy for healthcare, including common myths, educating your target audience, working with influencers, tracking performance, using reviews, running ad campaigns, and building a community.
1. Educate your target audience
Educating your audience is one of the most important, impactful social media strategies for your healthcare practice. Your audience visits your page in search of information, and if you don't give it to them, they'll look elsewhere. As a healthcare provider, you have the knowledge and expertise your target audience needs. Social media gives you the opportunity to engage them in a variety of ways.
Typically, short videos bring the most engagement. You can also share facts about health conditions, treatments, breakthrough technologies, the latest medical research, and helpful home self-care tips.
2. Expose common myths
Myths and misinformation plague the healthcare space. Since most people don't have medical backgrounds, it's easy for them to be misled or misinformed on social media. You can provide your audience with more value by being a reliable, trustworthy source of information. While it may take you some time to establish yourself as an authority online, the long-term payoff can be significant. You can bust myths by conducting interviews with experts, citing research or a recent study, or having an expert speak directly with your audience through video.

3. Partner with influencers
Influencers are individuals who have large social media followings and can be one of your greatest assets for growing your social media presence. An influencer can even be a medical professional who has a strong social media presence. A recent survey revealed that 90% of respondents said they'd trust a doctor's recommendation over something they read online.
This gives you an opportunity to earn credibility by associating your practice with a reputed medical professional who has a strong online presence. You can build professional relationships with influential doctors and gain credibility and authority that would otherwise be very difficult to achieve on any other marketing channel.
To implement this strategy, you must first have a product or service that is valuable from a consumer's point of view. Second, you must find an influencer who is willing to promote your service, has a target audience that matches yours and offers established credibility. You can
reach out to an influencer by using their email address, which is usually in their bio, and make your case. If all goes well, you'll be able to tap into a massive audience with a single hit.
4. Track performance using analytics
Posting content consistently is the key to your success on social media. You also need variety. You can't continue posting about the same topic and expect your audience to continue engaging. Certain types of posts will typically perform better than others, depending on your target audience. This is why you need social media analytics.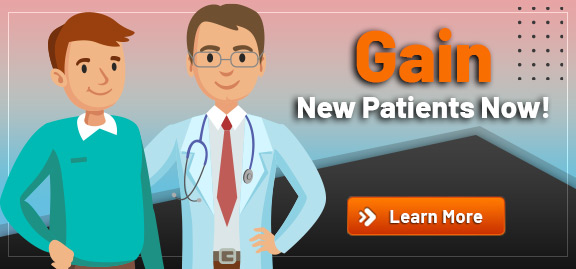 Analytics can tell you how your healthcare social media is performing. The challenge is that each platform has its own analytics. The good news is that you'll find several tutorials online to help you understand analytics for each platform. Once you know how to read analytics, you'll need to optimize future content accordingly. Analytics will tell you which time of day your posts receive the best engagement. Scheduling your posts using a tool like Hootsuite or SproutSocial can help you optimize your engagement metrics just by scheduling posts at the right time.
5. Take advantage of reviews and testimonials
According to the latest statistics, 77% of consumers "always" or "regularly" read online reviews. Whether you're a physician or other healthcare provider, patients and prospects want to know what other people have said about you on various online review platforms. That's why reviews and patient testimonials are a critical part of your social media strategy. Be sure to include testimonials and positive reviews on your website and in social media posts.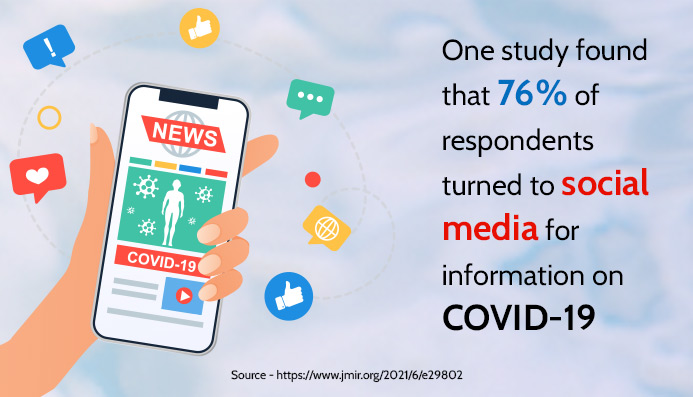 Doing this can potentially attract your website visitors to your social media pages, where they can engage with your practice more frequently. You can always use text-based testimonials but video testimonials are even more powerful. When recording a video testimonial, you can ask the patient specific questions about their experience and influence the content you want to share. You can ask questions that elicit deeper, more meaningful responses.
6. Run ad campaigns
Social media ads are the perfect way to ensure future growth for your practice. Social media ads are also a critical component of any social media strategy for healthcare. Social media ads can be created using straight, static print or video. Using video ads will earn you much more engagement than static print ads. If you decide to run ads, you can also consider working with a digital healthcare marketing agency and its team of experts to tackle your needs.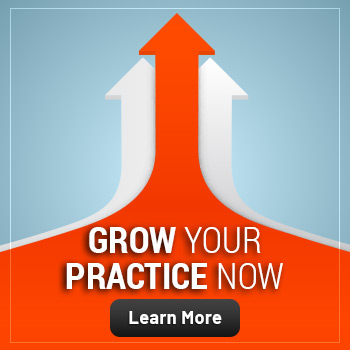 7. Build your social community through interaction
Think of social media as a long-term strategy where you need to cultivate a sense of community before you can start getting good returns on your investment. The best way to build an online community around your practice is to interact with your target audience. You can respond to healthcare questions or offer a simple thank you to someone who expresses appreciation for your care.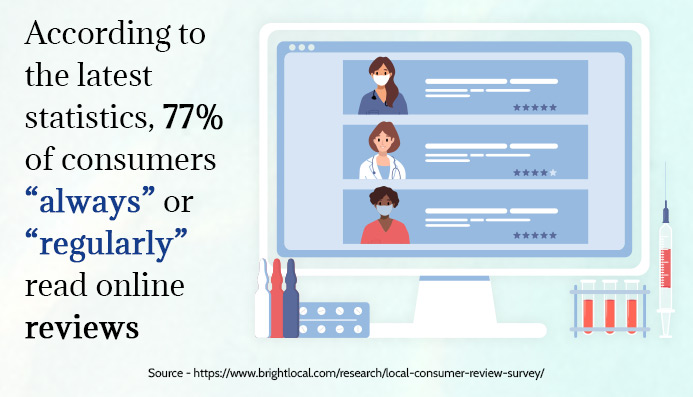 An online community can be one of your biggest assets. Consider building focused online communities. For example, Facebook pages are an excellent place for your audience to interact in the comments section. Create a separate community for people who want to talk about joint pain. Any posts in that community will more closely resonate with members because they're more likely to have similar problems.
Respond to comments that encourage healthy discussion. The key to building a community is to reveal your passion for helping people overcome their health problems. People may reach out to you with direct messages when they have a health-related question. It pays to read those DMs and respond to them so you can build personal connections with your audience.
Healthcare social media gives you the opportunity to have virtual one-on-one conversations with your target audience. Use this opportunity to convey that you can help solve their health problems and that you care. Over time, you'll see your community and your practice grow.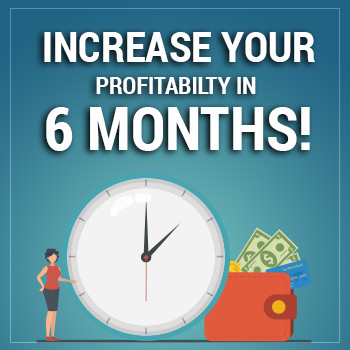 3 Bonus Best Practices For Social Media Health Marketing
When you market your healthcare brand on social media, you should be mindful of best practices, especially in the context of healthcare. Here are some bonus best practices that will help you grow while marketing your healthcare practice on social media.
1. Schedule your post at the right time
So, you've probably heard that posting on social media at 2 a.m. isn't the best strategy, and that you can optimize engagement metrics simply by posting at the right time. The optimum time to post differs based on your industry and the social media platform. Sprout Social says that the best time for a healthcare brand to post is:
Facebook: 11 a.m. on any day between Monday and Friday
Instagram: 8 a.m. to noon or 5 p.m. to 8 p.m. on Tuesdays, and 8 a.m. to 9 a.m. on Sundays
Twitter: 9 a.m. to noon on Mondays, 8 a.m. to 1 p.m. on Tuesdays
2. Diversify your social media channels
It's important to diversify your social media channels. However, managing too many social media channels can spread your resources too thin, especially if you're a small practice. Focus instead on social media platforms where your target audience hangs out. If you want a social media platform for healthcare, you should choose Facebook, the most popular platform for brands in the healthcare space. If your product can be presented in a more visual way and appeals mainly to millennials or Gen Zs, Instagram is a good second choice.
3. Stay HIPAA-compliant
You should never share any information without a patient's consent, or any information that can be used to identify a specific patient. Make sure that your social media team is fully aware of HIPAA rules.
The Last Word on Medical Social Media Marketing
Healthcare social media is no longer a nice-to-have. It's a critical component of every healthcare marketing strategy. While there's extraordinary potential for healthcare social media marketing, you should know that it's a saturated playing field. Unless you differentiate yourself from other health practices using solid medical social media marketing, you'll end up with low engagement, which will translate to poor ROI.
Armed with a robust set of healthcare social media marketing strategies, you can grow your practice over time. Apart from running ads, most social media strategies produce results over the long term, so you'll need to be patient.
If you find yourself too pressed for time or without the resources to create an effective social media strategy, partner with a reputable digital healthcare marketing company that will make the process easier, less time consuming, and more profitable for you. Reach out to the healthcare marketing experts at Practice Builders. To learn more, visit practicebuilders.com or call 855-898-2710.