Does Your Healthcare Practice Need an App?
Posted on

As the world of Internet and social media networking has developed, so has healthcare marketing, so it's important to stay at the forefront of new online marketing techniques for your medical or dental practice. If you've mastered your social media accounts and updated your healthcare website design, your next step could be developing an app for your practice.
What is an app?
An app, short for "application," is a software program that can be downloaded onto a mobile device. In fact, you probably already have an app or two on your smartphone to manage your social media accounts like Facebook and Twitter.

How can a healthcare app benefit you?
An app for your healthcare practice can offer a number of benefits. The National Center for Biotechnology Information states that mobile apps can be used by healthcare practitioners to "improve information and time management; health record maintenance and access; communications and consulting; reference and information gathering; patient management and monitoring; clinical decision-making; and medical education and training." Apps can also increase your access to point-of-care tools, which supports better clinical decision-making and improves patient outcomes.
How can a healthcare app benefit your practice?
Healthcare apps can also make booking appointments at your medical or dental practice easier for both patients and colleagues. It can make access to billing information faster and easier, as well. Since so many patients are using mobile devices in their everyday lives, it can also be a better way to communicate health information to your patients in an easy-to-access way. Plus, having an app for your practice makes it easy to access health record information, tests, diagnoses and scans on the spot, making in-person communication with patients more effective.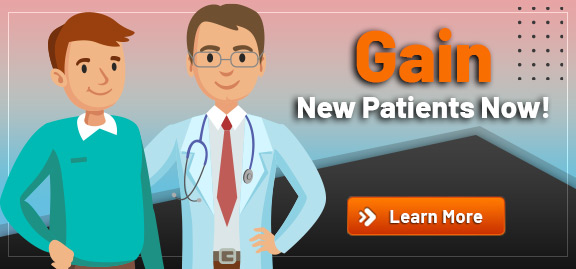 What else can you use a healthcare app for?
Other than using an app within your practice, you can use it to communicate more directly with your patients. Patients could also use your healthcare app to pay their bills and view their billing history. You can also post articles or news regarding your medical or dental practice that can be accessed on an app.
A healthcare app can also offer a new revenue stream for your practice. Like lifestyle apps, you can create exclusive content for an app that requires a membership fee for your patients to access.
Want to learn more about healthcare apps and what they can do for your practice? Contact us at 800.679.1200 or at info@practicebuilders.com for more information. We're happy to help!