Top Healthcare Marketing Strategies to Target Gen Z
Posted on

Who is Gen Z?
Gen Z includes adults born between 1997 and 2012. They make up 27% of the U.S. population, or about 72 million people. As the oldest members of this new generation of consumers are just turning 25, they represent over $140 billion in spending power.
Gen Zers, known as Zoomers, along with millennials, now make up more than half of the U.S. population and have become influential across all socioeconomic groups. They are the harbingers of change in our healthcare systems and show us how to communicate, attract and care for future patients.
America's First Digital Natives are Stressed
Zoomers are significantly impacted by today's news, politics, culture and climate issues. In the latest Harris Poll survey on behalf of the American Psychological Association, Gen Zers reported high stress levels – higher than any other group, including millennials and Gen X.
They are stressed about everything from mass shootings to sexual harassment, politics, world events, climate change and daily assault reports. Zoomers are also more likely than other generations to describe their mental health as "fair or poor," with 37 percent identifying with that description. Yet, despite all their stress, they are smarter about their mental health and more open to asking for help than previous generations.
If you are a hospital, multilocation practice, or addiction facility, you can strategically tailor your products and marketing efforts to reach these young adults by showing them that you understand what they want and need. You can connect with Zoomers and nurture them into lifetime consumers of your services.

How to Reach Gen Z Consumers
Like the generations before them, Generation Z has joined the consumerization of healthcare movement, expecting instant online access and ease of use. But, unlike millennials, Gen Xers, and Boomers, you can't reach Gen Z through typical, traditional healthcare marketing.
They are the first generation born into a world with the Internet and smart devices, and they spend more time online than any other group. As a result, they expect their healthcare experiences to be online and digital, too.
Mobile access is everything in Gen Z marketing and advertising. Zoomers spend as much time on their phones as older generations do watching television, so they are not bound by time or location. They watch whatever they want, wherever they want and whenever they want. They also have very low tolerance for wordy advertisements or lengthy commercial interruptions.
They prefer "snackable" high-impact content such as videos. Keep in mind that YouTube is the single most popular video platform for Gen Z. That means you can reach this group effectively with short videos on social media. They seek full autonomy over their health, relying heavily on social media and online reviews for their health information.
What Zoomers Want and Don't Want from Healthcare
Gen Z was raised on social media, smartphones and apps, and they prefer service transactions that require minimal human interaction or waiting in lines.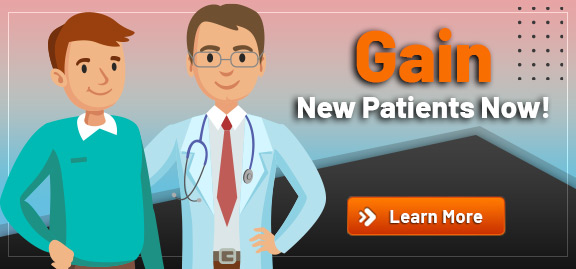 Like the millennials before them, Zoomers are dissatisfied with the effectiveness of their healthcare. This group is likely to have a primary care provider (55%) and more likely to Google their condition and use walk-in clinics, telehealth appointments, or opt for the convenience of urgent care or concierge medicine when they need it. They also prefer mobile-friendly apps or websites that allow them to interact with their provider directly and on a more personal level.
They feel no loyalty to their health providers and choose based on convenience, price and speed in their online interactions. Instead of asking their doctor, they are more likely to seek advice from social media or their own friend networks for answers. The good news for Generation Z marketing is they are open to new care delivery models such as telemedicine and virtual online doctor visits. They also want a trusted provider and a brand they can believe in, one that can empower them toward holistic health and wellness.
With that in mind, here are six ways to achieve Gen Z marketing success:
1. Earn their trust by being authentic
Authenticity is the key to marketing effectively to Gen Z. By being authentic in your words and actions, you will earn Zoomer trust. According to researchers at McKinsey & Company, "the search for truth is at the root of all Generation Z's behavior."
They value individual expression and make purchase decisions with a conscience. They care about your practice's reputation, and they are willing to pay a premium for personalized services and brands that embrace the social causes that they care most about.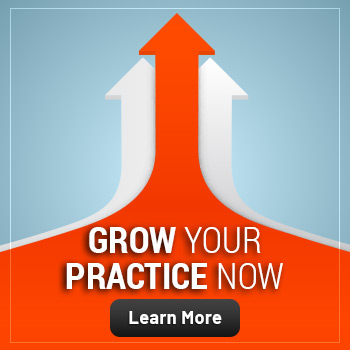 To gain their trust, you must tell them what you stand for and why. They are also quick to stop buying from brands that are immersed in scandals or antithetical to their personal beliefs, according to McKinsey & Company researchers.
2. Understand their definition of consumption
It's essential for your healthcare practice to understand Gen Z's relationships with consumption. They consider consumption as having access rather than ownership. They consider it an expression of their individual identity and a matter of ethical concern.
According to McKinsey, Gen Z evaluates a broad range of information before making purchase decisions. Offer them a website containing a wealth of expert information and you create a space that allows them to make decisions on their own and identify with you as a trusted provider.
Along with information, Zoomers view consumption as having access to products or services, but doing so without necessarily owning them. Health and wellness offerings such as memberships and subscriptions often appeal to Zoomers who look for products as "services."
3. Customize digital Generation Z marketing to fit each channel
Digital (online) marketing is the best way to reach Zoomers. In addition to having a solid presence online, your digital marketing efforts might include display advertising, social media marketing, search engine optimization, content marketing, reputation management and email marketing.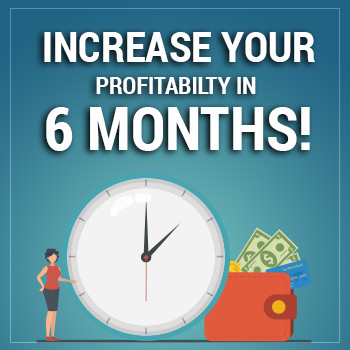 You can create meaningful connections with Zoomers by tailoring your Gen Z advertising messages to each channel or platform. Create content that's customized to each channel. Remember that social media is not compatible with traditional marketing tactics or hard selling – and each social media platform has its own rules of engagement.
4. Pay attention to healthcare peer influencers
Peer influencers offer relatability and inspiration. That's why Gen Z is nearly twice as likely as millennials to purchase based on the recommendation of a peer influencer, according to Kantar. In fact, peer influencers are far more appealing to Zoomers than celebrity influencers. They trust recommendations from friends the most when learning about services and brands.
5. Take a closer look at consumer personas
In addition to being more accepting and open-minded, almost half of Zoomers are minorities. They will soon become the largest, most ethnically diverse generation in American history. As any healthcare marketing firm will tell you, this means that you can't expect that the same messaging will resonate with all Zoomers. The wise choice is to dive deeper into demographics and target audience data so you can create messaging that reaches different personas or subsets of groups.
6. Always be accessible
McKinsey & Company says, "Technology has given young people an unprecedented degree of connectivity among themselves and with the rest of the population." That tells us that healthcare practices marketing to Gen Z need to treat these patients as connected partners if they want to succeed with Gen Z marketing.
Online conversations and interactions greatly influence Gen Z's decisions. They want accessibility to their physicians, whether through text or social media. This has proven to build closer relationships between providers and the younger patients who make up this cohort.
It's Time for Strategic Generational Marketing
As digital natives and truth seekers, Gen Z is a promising generation of consumers that deserves your time and energy. Take time to research and better understand them. As you look to strengthen your marketing campaigns, consider the generational shifts occurring in the healthcare marketplace.
If you need help reaching Gen Z, you can consult with a healthcare marketing firm or a healthcare marketing agency that offers an armamentarium of medical marketing services. Make your life much easier and more profitable by consulting with a healthcare marketing agency like Practice Builders. To learn more, visit practicebuilders.com or call 855-898-2710.