The Whys and Hows of Choosing an Online Reputation Management Agency
Posted on

Many small medical practice owners start solo. Sometimes it is purely out of necessity, and sometimes it's the way they want. Over time, however, they start looking for help with a variety of tasks. They might start with a front-desk person, then hire medical staff and then a salesperson.
Not long after these key hires, they start to wonder: "Could I get better results in terms of patient volume if I hire an online reputation management agency?" But how will they know if it's time to stop doing their online reputation management in-house? Here are five ways to know it's time to hire an agency:
1. Stagnant Patient Volume
If you know there is a local demand for services like yours and you're confident that your patient service is extraordinary, the problem with lagging patient volume could well be a bad online reputation. Is there an easy way to confirm this? Many online reputation management agencies offer free consultation. Grab one (or more) of these offers!
In these consultations, the agency will take a look at what you are doing now and offer suggestions for improvement. You will know how much your online reputation is holding you back – and hopefully, a feeling whether you can work with a particular agency.

2. You Are Unable to Focus on Improving Your Brand Image
We get it. As a medical practice owner, you must be wearing too many hats. It makes sense to give priority to the tasks that immediately put out the fires or pay the bills. But because online reputation management takes time and techniques, it often moves to the bottom of the pile. Since reputation management is the only thing an agency does, they can take it off your plate and make it a priority.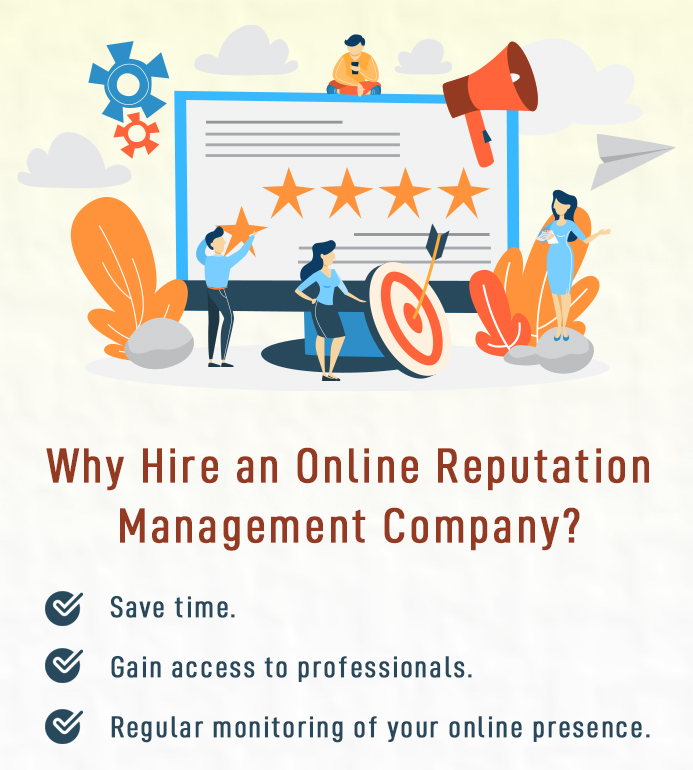 3. You Don't Have the Skills
It's puzzling when talented and intelligent medical practice owners sheepishly admit that they don't know anything about marketing. But irrelevant blog posts, boring emails and ignoring reviews on third-party review sites say it all. A half-hearted approach will never let you achieve the desired results. Agencies love doing all of this. Let them bring their passion for reputation management to your love for your medical practice. You'll be amazed by the results.
4. Absence of or Lack of Qualified Leads
Let's assume your marketing team is skilled and hard-working but still, their efforts are producing few or poor-quality leads. Why? One of the reasons might be a negative brand image. Maybe your marketing team's efforts are not sufficient to mitigate the negative impact of bad patient reviews. Does the blame lie with your hit-or-miss approach? An online reputation management agency will look closely at the challenges you are facing and put together a strategy to overcome them.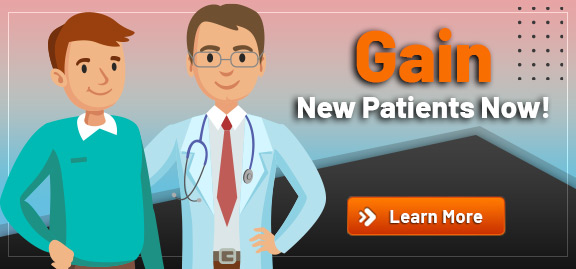 5. You Want to Focus on Online Reputation Management but Don't Have the Budget
Hiring a content specialist, an SEO expert, social media manager and PPC expert gets expensive. If all of this seems out-of-budget for your small medical practice, then hiring an agency is your best bet. When you hire an agency, you will gain access to all these skillsets for about the cost of one in-house employee.
How to Hire the Right Online Reputation Management Firm?
Gaining your potential patients' trust can be challenging. While a lot goes into nurturing leads and converting them into loyal patients, one factor can help your medical practice thrive: online reviews.
According to reports, 85% of customers take online reviews as personal recommendations. This means positive online reviews will help you gain the target market's trust quickly. However, there's a catch: Negative reviews can cause a lot of damage.
According to published data, you can lose as much as 22% of business when potential patients read a single unfavorable review on the first page of the search engine. This number will spiral to 44% of lost business if the patient finds two negative reviews.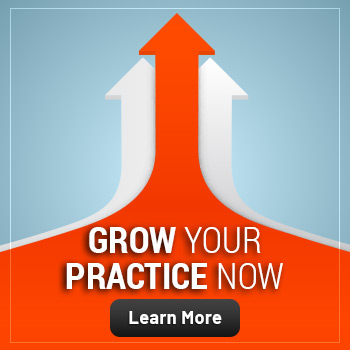 Both these data points make one thing clear: You will have to monitor and strengthen your online reputation. If you've decided that online reputation management isn't a DIY thing for you, you can consider hiring a reputation management agency. However, before you proceed, here are five questions you need to ask when choosing an online reputation management agency: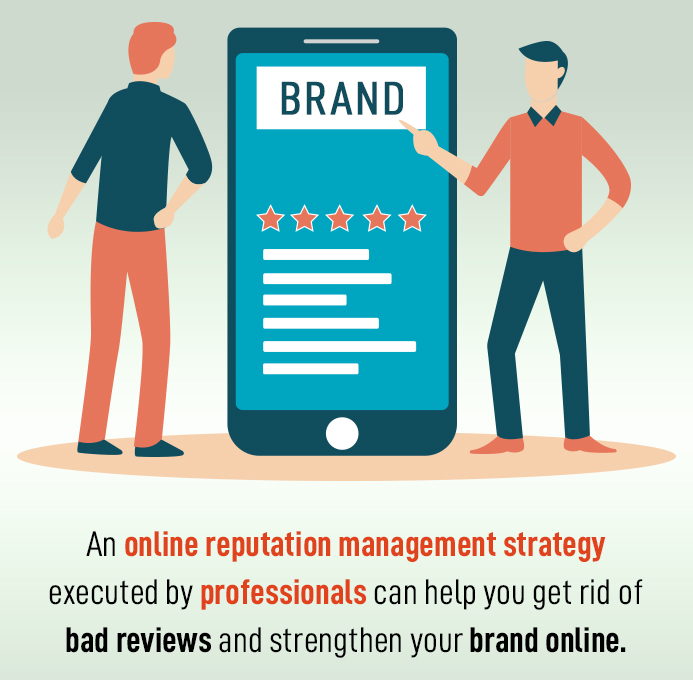 1. Where will my medical practice be monitored?
Reputation management is all about keeping an ear to online conversations about your medical practice. Since the Internet is a vast place, you will need to make sure that word about your healthcare brand is positive. This is why you are hiring a reputation management agency in the first place. Therefore, ensuring that your brand will be actively monitored online is essential. You can dig deeper into this and inquire how the agency will track your brand name. Will the agency's services include social listening or setting up Google alerts?
2. What steps will the agency take to handle an issue?
Online reputation management services provide different services. Some only help you monitor online conversations. Others not only watch your brand online but also assist in restoring and strengthening your brand.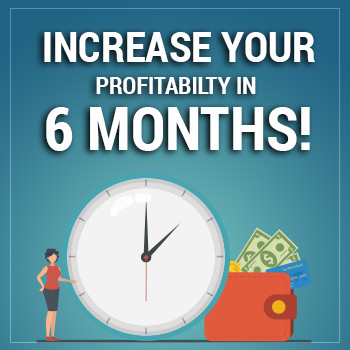 You need to be sure of your requirements and discuss the matter accordingly. You must also ask about what actions the agency will take in case an issue occurs. Such online reputation issues often demand immediate attention. Therefore, a preapproved plan of action will help.
3. Will the agency inform me about negative reviews instantly?
The majority of your patients who post an online review expect you to get back to them within seven working days. But findings also show the opposite picture. In contrast, the majority of patients never hear back from medical practices after they post a review. This means you have the golden opportunity of connecting with your patients by proactively responding to their reviews (good or bad). You can mend a relationship with patients by addressing their concerns promptly and professionally. This is the reason you need to understand how quickly the agency will inform you of an unfavorable review.
4. What performance metrics will the agency offer?
We understand you'll be upset if you don't know where you are investing your money. This is the reason you need to look for an agency that gives you insightful metrics to help you track their performance. A professional agency will immediately show you the new reviews that you are getting and the impact of new reviews on your overall brand image. It will cover the trajectory of your medical practice's online reputation, website traffic and search engine rankings.
5. How can I stay ahead of my competitors?
This is an important question to ask your reputation management agency. No doubt, keeping your eyes on your competitors' activities is critical. It gives you an idea of how well you are doing and where you stand. Therefore, you need to question your agency's abilities to help you monitor your competitors' reputation so that you can stay ahead of the game.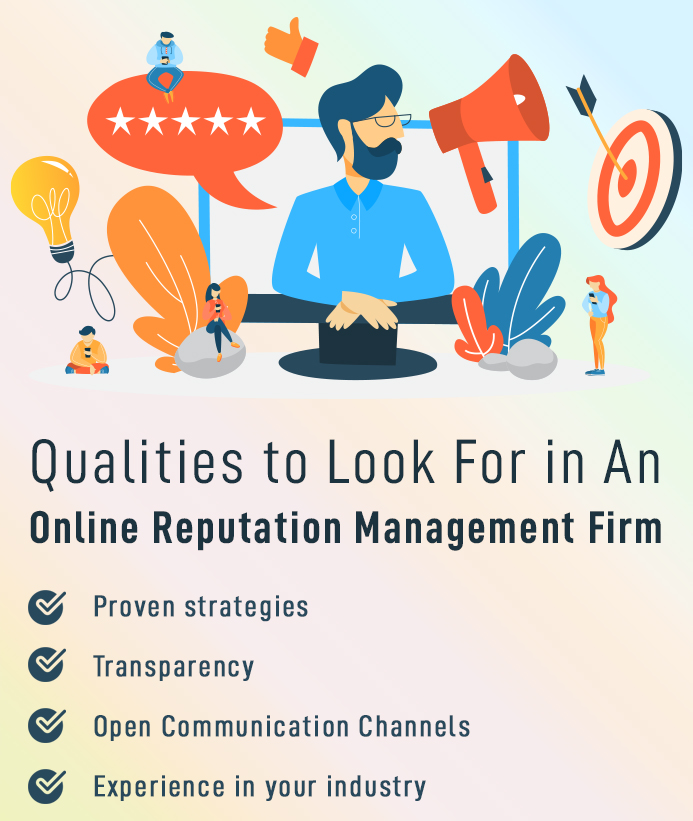 Conclusion
Determining the bottom line is an internal task, but it's easy to miss strategic opportunities designed to achieve your goals without an outside perspective. That's where the reputation management agency comes in. The "how" should involve strategies that match the right design with the right message, through the right channel. It's harder than it sounds, but that's the agency's job – to figure out trends among your target audience, where they can be reached and how you can connect with them in a memorable way.
At Practice Builders, we live and breathe online reputation management. Our team consists of experts in content marketing, social media management and online review management strategy, just to name a few. We would love to talk to you about how we can create a robust and successful image for your healthcare brand that makes sense and is strategically placed among your potential patients. The result? It will be done right the first time.