How to Grab and Attract New Dental Patients in 2022
Posted on

Few adults would argue with the importance of regular dental visits in 2022. According to a survey by Delta Dental Plans Association, 93 percent of Americans planned to visit the dentist in 2021. Now that the COVID-19 crisis is easing, that number is expected to increase slightly in 2022. That means there's no shortage of dental patients in need of your services.
Finding the best way to get new dental patients into your office means putting yourself out there in front of a larger audience using proven dental marketing strategies. Here are six dental marketing ideas that will help you reach today's dental patients and expand your new patient acquisitions for 2022.
Attract new dental patients with proven dental marketing ideas
The following dental marketing strategies aimed at attracting new patients come from today's best dental health marketing services provider:
1. Claim your business listings and enhance your web presence
In case you didn't know, claiming your listing on certain directories is an important first step when you're ready to get more patients into your practice. Google My Business, Facebook, and Yelp automatically generate listings for businesses like yours, so it's important to claim your dental practice page as soon as possible. All you have to do is click the "Claim this Listing" or "Claim this Page" button on each of the platforms where your practice listing appears.

Claiming ownership puts you in control of each page's content. Once you have control, you can input and update your listing as needed. Make sure you include important details such as your practice's location, contact information, business hours, and a link to your website. Some directories will also allow you to add photos and respond directly to patient reviews.
This is one of the simplest yet most effective dental marketing strategies because it dramatically expands your reach and enhances your online presence. Claiming your practice listing is also helpful for your reputation management program. This is critical when you are trying to attract new dental patients. Each time your reputation management system notifies you about a new patient review, you have the option of addressing any negative patient feedback in a more-timely manner.
2. Encourage patients to write online reviews
In 2022, your online reputation carries more weight than ever. Today's healthcare consumers rely heavily on the opinions of other consumers. According to Software Advice, 71 percent of patients begin their search for a new dentist by reading patient reviews. In fact, many patients list online reviews as their top decision-making criteria when choosing a new dental provider.
The secret to attracting and converting new dental patients lies within your current patient base. You can actually boost your online reputation by simply asking your happy patients to write positive online reviews for your practice. Patients may be reluctant about taking the initiative to write reviews, so don't be afraid to ask them to share their experiences. You can create an automated patient survey or provide them with a simple form on which they can write their reviews.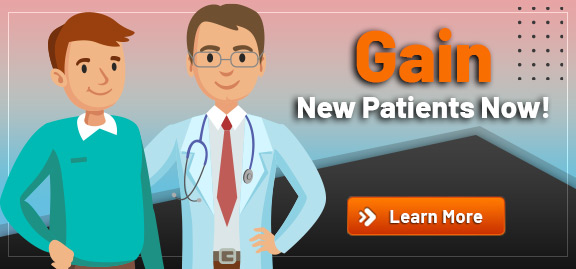 Remember that there are several factors that contribute to your online reputation. Your average star rating, total number of reviews, most recent reviews and how regularly you receive new patient reviews are all considered by consumers reading online reviews.
3. Create a mobile-first, SEO-optimized website
Today's Internet-savvy patients do their homework before choosing a new dentist. According to several surveys, about 75 percent of patients have reported searching online for a doctor, a dentist, or different kinds of healthcare information. If your website has not been SEO-optimized or isn't mobile-friendly, or you don't have a website at all, attracting new dental patients will be nearly impossible.
That's why it pays to invest in a new or upgraded dental website that's optimized for search engine performance and mobile compatibility. It can make a startling difference for your online presence. Your website should also share detailed content about your dental services, your provider bios, and testimonials from current patients. These tactics will improve your SEO and do a much better job of attracting and engaging new prospective patients.
Currently, in order to achieve the best possible Google ranking, you must have a mobile-friendly, search-optimized website. Your website must also load quickly, in five seconds or less on consumers' mobile device screens.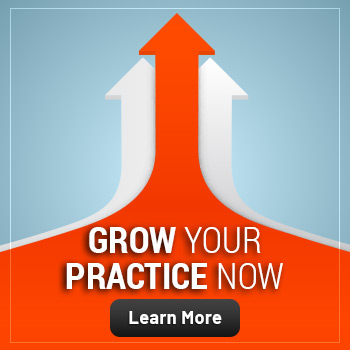 4. Try paid advertising
The best way to attract new patients is to get in front of them. With 85 to 90 percent of American consumers using the Internet daily, according to a 2021 Pew Research study, paid online advertising has become one of the most effective ways to connect.
Online advertising is typically much less expensive and much more cost-effective than traditional advertising with newspapers, magazines, radio, and television. It's also better at providing measurable results due to the ability to collect metrics.
When you want to attract new patients to your dental office, dental advertisement using robust social media advertising tools is one of the best dental marketing strategies. Paid ads alert local patient prospects to the specific dental services you offer. Unlike typical search listings, your paid ads will appear at the top of search results, allowing prospective patients to find you more quickly and with much greater ease.
In addition to expanding your online reach and stimulating practice growth, paid dental advertising is an effective online marketing tactic, as most dental health marketing services will tell you. It allows you to more easily target your ideal new patient. You can customize your dental advertisement to reach dental patients in specific cities, towns, or zip codes, and by preferred demographics, household income levels, languages spoken, and more.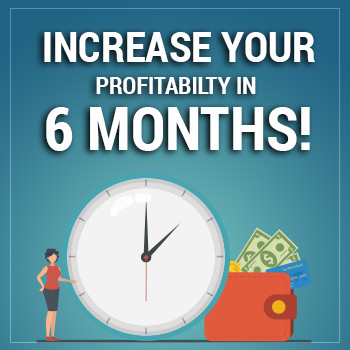 5. Start a practice blog
It is highly likely, based on your training and experience as a dental care provider, that you have a wealth of knowledge to share with prospective new patients. The absolute best way to do that is by writing blogs. Good blogs are usually at least 1,000 words long. They'll help you attract more patients with interesting information about various dental health topics.
Having unique blog content will improve your SEO results while positioning you as a dental health expert in your marketplace. By showcasing your expertise and posting new blogs regularly or weekly, you will drive more traffic to your practice website.
6. Build a more robust social media presence
According to Pew Research, about 70 percent of American adults have profiles on at least one social media site, and many have more than one profile on more than one site. With such impressive numbers, your practice needs an active social media presence to reach the right dental patient.
You can use popular social media sites such as Facebook and Twitter to share dental marketing messages and connect with more potential patients. Increase your online presence on those social media sites where your patients spend their time. And don't forget Instagram. Since it is a photo-sharing platform, Instagram has become a great social media tool for dentists, especially cosmetic dentists and orthodontists who love sharing beautiful patient smiles. You can show off your teeth-whitening services, before-and-after photos, and other cosmetic results.
Make sure your social media profiles and online business listings are accurate and up to date.
Today's most successful dental practices know that they must satisfy patient needs and preferences in order to grow. That includes offering your patients greater convenience and easier access to improve patient engagement and retention. Of course, if you need help, you can partner with a dental health marketing services provider who can ease and enhance your dental health marketing services without making additional work for your practice.
Starting today, you can make your life much easier and more profitable by consulting with the dental marketing experts at Practice Builders. To learn more, visit practicebuilders.com, call 855-898-2710, or email: info@practicebuilders.com.