Best Practices to Follow While Designing a Health Care Website
Posted on

It isn't enough for health care providers just to create and post websites.
If they're going to be effective in reaching and assisting patients, health care professionals should follow best practices when developing their websites. A few of these practices follow.
Use the right digital systems
It might sound obvious, but choosing the right system could help someone get their health care website off to a good start.
That is, they'll want to pick a suitable content management system (CMS). Ideally, the system should suit the site they're creating and their comfort level with creating websites.
Examples of content management systems include:
Software-as-a-service (SaaS) CMSs are stored in the cloud, which means they exist on the internet. SaaS solutions manage web content, host web-based activities, and offer support for technical matters.
Proprietary CMSs are created and operated by single companies. Users often purchase license fees to use their software and pay regular fees for support and updates. Examples of these systems include Microsoft SharePoint and IBM enterprise content management solutions.
Open-source CMSs are free to download to use but require users to pay for customization, certain templates, and technical help and support. Examples of open-source systems include WordPress, Drupal, and Joomla.
When choosing a CMS, consider the needs of the site as well as the people creating it.

Have the creators of your website created or managed other sites? If they haven't, they might be more comfortable with open-source options. The solutions may be less expensive initially, but they'll also require users to create more from scratch and perform more maintenance on their own.
On the other hand, less experienced web designers may want to choose CMS options that provide more technical assistance and support.
There are also CMS solutions expressly designed for health care sites, so people may want to invest their money and time into exploring those options.
Think about why people use your site
Thinking about the people who will use medical websites is just as important as considering the people who design them.
What will readers want to see when they visit certain sites? Anticipating users' needs could help healthcare web designers determine which content they want to include on their sites and what they want to leave behind.
Are the intended websites for private offices of general practitioners? Contact information is crucial for these types of sites, so designers might want to feature phone numbers and addresses prominently on each page.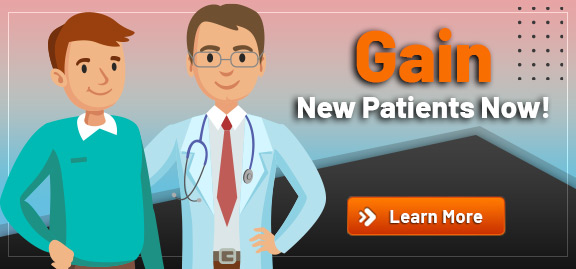 They might also create a separate Contact Us page that contains additional information that could help current and prospective patients get in touch as well as answer some of their questions.
Websites for specialists such as optometrists or ophthalmologists could also include more specialized information. For example, these sites could include individual pages for each condition the practices treat.
People are also concerned about paying for these treatments, so practices might want to add a page explaining the types of payment they accept.
They could list their preferred insurance providers. They could also create and post a form that allows prospective patients to submit their insurance information or ask financial questions.
Incorporate accessibility features
Sites need more than just content. They also need to be accessible to be truly effective.
Making websites accessible to all is not just a good thing to do, it's the law. The Americans with Disabilities Act (ADA) requires medical offices and hospitals to offer websites with accessible features. These features could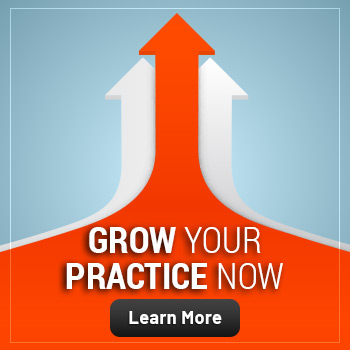 Allow people to use keyboards in addition to computer mice to navigate.
Include labels, clear instructions, and error alerts that indicate if people are incorrectly filling out or skipping certain fields.
Add captions for videos and text alternatives that describe the images on the site.
Use adequate color contrasts and don't rely on color cues to use.
Such features make it easier for people with disabilities to navigate and understand the information on websites. Since medical offices treat people with disabilities and conditions, it's imperative that these health care practices do everything they can to reach the patients they serve.
Include FAQ pages and search bars
Of course, these medical practices should design sites that are easy to navigate for everyone.
In addition to pages that include contact and insurance information, practices might want to include a frequently asked questions (FAQ) page. The pages of individual practices might have questions and answers that are unique to their practices, but patients of many practices could have similar questions, such as
What happens if I need assistance when the medical office is closed?
What is telehealth?
Who do I contact for additional help?
Answering such questions is another way health care offices could assist their patients.
A search bar is another helpful online tool that could answer patients' questions.
By adding this box to their websites, medical professionals are introducing a tool that allows patients to search websites quickly and thoroughly.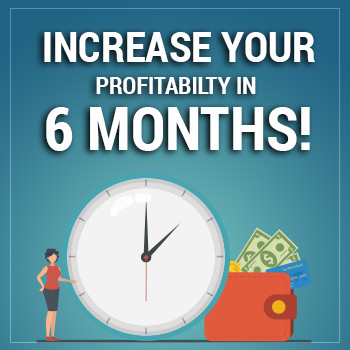 With search bars, patients won't have to search every single page of a website to look for the exact information they're seeking. Instead, they could type in a few words to access what they need in an instant.
Make practice websites attractive and simple
Accessing information on medical websites is easier if sites are simple and attractive.
Attractive doesn't have to mean fancy. In fact, elegant and effective design is often simple.
Elegant design could involve using a limited amount of text and surrounding it with plenty of white space. This approach could make text very visible and easy to find.
Simple designs could also help people read pages more quickly. They could help pages load faster. These are important considerations in our speed-obsessed world.
Including a plain navigation menu bar on top of web pages could also help site visitors find things. The menu could include a few words that help people find pages on the site, such as
Office locations and hours
Meet our team
What we treat
Insurance information
Contact us
When site visitors click on each word of the navigation bar, they might encounter a drop-down menu with additional information. With these drop-down tables, site designers could add large amounts of usable information to a site without cluttering up each individual page.
Sites that are clutter-free look more controlled and more planned. There's a lower likelihood that they'll look outdated or obsolete. Such designs could indicate that the practices themselves are current, that they're in charge of their websites and the way they practice medicine.
For additional control, contact Practice Builders. We could help you create effective medical websites designs and take other actions to help your practice digitally and medically.