Why FAQ section is important on a Healthcare Website
Posted on

How to Make a Good FAQ Page for Your Website
If you really want to build more traffic for your healthcare practice website, you need great FAQ pages that rank high in search results. When a prospective new patient visits your site, you want to be sure that you have the kind of relevant content that keeps them reading and, even better, inspires them to request an appointment. One of the best pages you should consider adding is a FAQ or frequently asked questions page. Consumers almost always have general and common health questions, so adding those questions and answers upfront can improve a visitor's impression of your practice immediately.
By prominently displaying your FAQs, either as a single page shown in your topline navigation bar or as individual sections added to your other content about health conditions or treatments, you can dramatically improve your SEO and search results, according to Forbes.com.
Remember that your primary objective is to attract potential new patients who may be interested in joining your practice. In addition to enticing visitors with relevant content, colorful pictures, engaging blog content, and convincing reasons why they should choose you, adding an FAQ page offers yet another opportunity to engage readers and maximize SEO to elevate your practice's web presence.

Four Ways Great FAQ Pages Help Elevate Your Practice
FAQ pages have become necessary additions to medical practice marketing for any healthcare website looking to attract new patients. They can help elevate your practice by enhancing your SEO efforts with high-value search terms and keywords. FAQ pages can:
Establish Trust
Some medical questions are highly sensitive and more difficult for patients to ask. An FAQ page or section is the most logical place for addressing those sensitive and sometimes embarrassing patient questions. By answering the most uncomfortable queries relevant to your practice in simple terms, you can establish yourself and your practice as an authority that makes patients feel comfortable.
Inform Prospects
Keep your prospects Informed by including complete information about your practice throughout your website. By including relevant facts and details in your FAQ page or section, you'll go a long way toward engaging potential new patients. FAQs provide information to those prospects who are interested in finding the right answers to their questions. FAQs also let you control how your practice is presented online.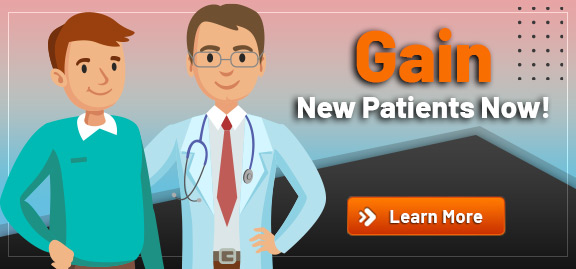 Capture Searches
Your frequently asked questions should contain common SEO keywords and search terms. When a prospect, searches using these terms, your FAQ page is much more likely to show up in search results. It increases your website's visibility and the likelihood of attracting a new patient. By making your entire website, including the FAQs, more SEO friendly, you will drive more new patients to your practice.
Stimulate Interaction
Many prospects value interactivity on healthcare websites. An FAQ page provides that interactivity by allowing you to field new questions from readers and add them to your page. By actively answering reader comments and questions, you can show potential new patients that you care enough to be responsive to their queries and deliver the interactivity they value.
A Step-by-Step Process for Optimizing an FAQ Page that Converts
There are certain steps you should take to create and optimize best practice FAQ pages on your website. By following these steps, you will ensure that your FAQs are indexed by Google. You will also attract new patients with relevant information that can be repurposed for additional digital healthcare practice marketing projects such as blog posts, social media posts and emails.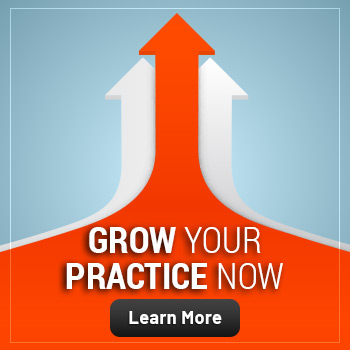 Whether your FAQs are single pages devoted to answering commonly asked questions or shorter sections spread throughout your website's service specialties or health conditions pages, you can dramatically affect the SEO performance of your website. FAQ sections have been shown to increase search engine optimization and the likelihood of matching voice search results for mobile SEO, which is highly valued by Google. Additionally, they can help you provide expanded answers to those commonly asked questions in your blog posts and emails.
The Power of Featured Snippets in Google Search Results
When users ask questions in Google searches, one of the answers that appear may be what's called a Featured Snippet. The information that appears in a Featured Snippet is extracted by Google from a relevant webpage, then prominently displayed to the user. You cannot control what appears in a Featured Snippet. It is simply part of the search results where Google finds content that matches questions asked and displays this result as a Featured Snippet.
Since Google highlights and emphasizes what it deems as the best answer to a question asked, it is critically important to add an FAQ page or sections to your healthcare practice website.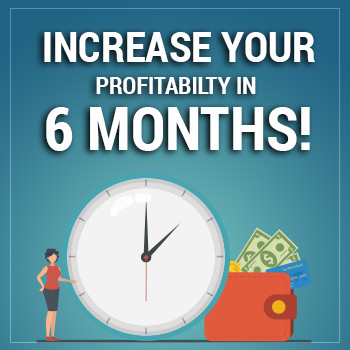 Building Great FAQ Pages Using Best Practices
Best practice FAQ pages will help you convert prospects into patients. The process of creating an FAQ page or sections on your website is simple and straightforward. To create a well-functioning FAQ page on your medical practice website, you should use the following best practices:
Group questions at the top of your page
Add headers to sections within the FAQs so they are easier to navigate
Link questions to their respective answers
Write a clear, concise answer to each question
Add your practice name or a physician's name to the first line of a question
Add a link in the answer to help users learn more.
Study "people also ask for" questions on Google search results
When you group questions together at the top of a page or the top of a section on a page, you are making it easier for the user or prospect to quickly jump to specific information that appeals most to them. You are also signaling that your healthcare website is user-friendly, which increases trust in your medical practice.
Best of all, you are giving users or prospects more reasons to stay on your site longer. Most prospects will scan through your FAQ content and questions to satisfy their curiosity and find exactly what they are looking for.
Conclusion
Great FAQ pages are critical to your overall SEO strategy. There are many benefits of FAQ page inclusion. If you have questions about how to make a good FAQ page, look to a medical practice marketing agency for assistance. If you're struggling to understand the benefits of FAQ page creation or best practice FAQ pages in general, Practice Builders can help you get started on the right foot. To learn more, visit practicebuilders.com or call 855-898-2710.