How to Write Intriguing Headlines That Improve Your CTR
Posted on

If you have ever tried to write content for a web page or a healthcare blog for your practice, you have undoubtedly grappled with headline writing. You may have learned that ranking at the top of a search engine results page or SERP isn't good enough if no one clicks on your headlines. So how do you write headlines that improve your click-through rates (CTR)?
Google reports that organic CTR is decreasing. Back in May of 2014, the top searches yielded a CTR of 38.7%. By June of 2019, CTR was down to 31%. Most Google searches result in zero clicks. These zero-click searches result from two things: Perhaps the main reason is Google's ability to provide quick answers from websites without the need to click on headlines. But the second reason for the decline in CTR is that many search results have poor headlines.
If you want more people to read your blog posts or your content, improving your headlines is the first step to increasing your CTR and driving more traffic to your website.
The wording, length, grammar, and tone of your headlines determine whether a person will click on them or not. If your headlines don't entice your target audience, your content will go unread.
According to the website Copyblogger.com, there's an 80/20 rule for headline writing. They say that 80 percent of people will read a headline, but only 20 percent will read the rest of the article. That's where the true power of the headline comes in and why it's a great content strategy for digital marketing.

Improve Your CTR by Writing Clickable Headlines
Improving your CTR through clickable headlines is the key to getting more traffic from Google without investing in a big marketing campaign or link-building. In this article, we'll share how to write persuasive, clickable headlines that improve your CTR and drive traffic to your website.
So exactly how do you write clickable headlines?
Start by looking at your target keywords and think of ways to incorporate them you're your headline. Attracting more people to your website requires creating a headline that helps your target audience easily find and identify your content. Make sure that your headlines include the specific keywords that your audience is searching for.
Effective clickable headlines should focus on those keywords. Also include that searchable keyword several times in your content body, especially in the first and last sentences, in your meta description, URL subheadings, graphics, and images – all standard SEO best practices.
What is a Catchy Headline?
Although there are many different headline formats, some formats get better traction and improve your results on the click-through-rate calculator. Here are three catchy headline formats that have proven to be most effective at increasing CTRs.
List Headlines: You've likely seen these headlines often and for good reason. They work. Headlines that contain numbered lists inspire a reader's curiosity and add more value to your content. Examples include "7 Ways to Ease Your Back Pain" and "5 Strategies for Marketing Your Business." List headlines are awesomely effective at improving your CTRs. They give your audience the chance to quickly skim through your subheadings to see if there is something they might want to read further.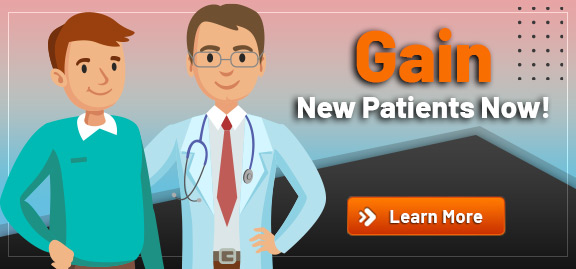 In the digital era, few people read articles in their entirety. They skim headlines, subheadings, and bullets to quickly get the information they need. List articles – AKA "listicles" — make this easy.
"How-To" Headlines: Another common format that also works well. Some good examples include "How to Make Millions in Cryptocurrency" and "How to Attract More Patients in Less Time." Many people search Google for information on how to do all kinds of things. Your "how-to" headlines feed their need and result in more clicks. How-to articles are among the most sought-after, bookmarked, and linked to content online. The blog you are reading right now has a "how-to" headline.
Question Headlines: These headlines focus more on the needs of your audience. Question headlines imply that your audience will get the answers they need if they click your headline.
Question headlines are very helpful and feed the way people naturally search for answers. For instance, someone might wonder "is cryptocurrency a good investment?" Instead of looking for a financial expert, they'll look to Google to find the answer quickly.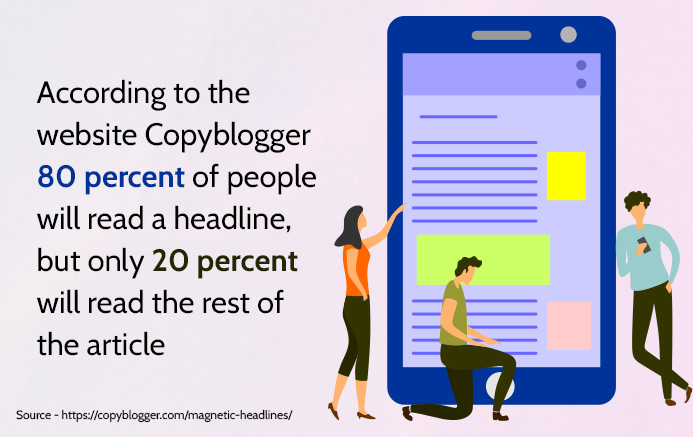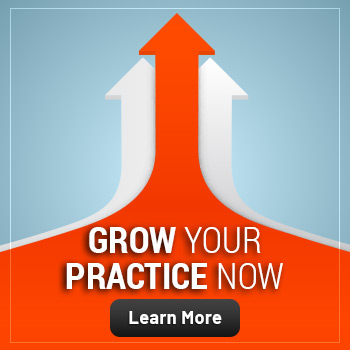 To be most effective, question headlines should mirror your target audience's questions. You can learn this by soliciting customer feedback or conducting surveys. You can also learn this through keyword and phrase research. Once you know what they're asking, you can incorporate those relevant keywords and question phrases into your headlines. When they see a search result with their question in the headline, they are more likely to click on it. Another example: "Is CBD oil good for low back pain?"
What's the Best Headline Length?
Research has revealed that blog headlines containing 55 to 58 characters get the most click-through rates. Most people focus on headline word counts, but the number of characters in the headline is more important. Although Google previously limited title tags to 512 pixels wide, which is about 50 to 55 characters, it has recently updated the maximum length of title tags to 70 characters in search engine result pages.
If you are using word counts, your headlines containing 6 to 7 words usually get the best click results. However, there are different opinions on the number of words to use in a headline. As a standard best practice, however, your headline wordcount should be 10 words or fewer. Note the 6 words most important words in every headline are the first three words and the last three words. That's because most Google searchers tend to read the first three words and the last three words of your headline.
How do Emotional Words Increase CTRs?
Ask yourself, "What is a catchy headline?" Choose your words carefully. Does your headline contain emotional words? Are they positive or negative? Studies show that positive headlines with strong emotional words generally attract more clicks than negative headlines.
Some examples of good emotional headlines with the emotional words underscored: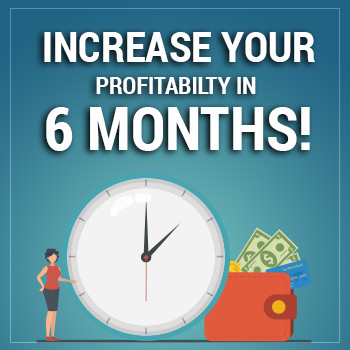 "7 Simple Ways to Attract More Patients"
"Everything You Need to Know About Headlines"
"5 Things Successful Bloggers Never Do"
"Never" headlines spark curiosity because people naturally want to avoid making mistakes and they want to learn what to avoid. "Proven" is another emotional word. When you consider the proliferation of fake and irrelevant information and news in Google search results, headlines with the word "proven" are more likely to be clicked.
Another strong word is "powerful." Using this word in your headlines makes people believe that your content is more impactful and effective. And don't forget the word "best." People naturally want the best. Using the word best creates clickable headlines that tell searchers they don't need to waste their time clicking on other search results when the best one is yours.
And finally, consider using the word "people" in your emotional headlines. People are always interested in knowing what other people think about a product or service. So, using the word "people" in your headlines informs searchers that others are being considered in your article, which is a good reason for them to click on your headlines. Example: "Why More People Click on Emotional Headlines".
The Last Word on Headlines
Know whether your current headlines are stronger and more clickable by checking out CoSchedule's free Headline Analyzer. Just type your headline into the provided box and the app will analyze your headline and give you helpful recommendations that address everything you have just read in this article.
Remember to keep your headline short and well-structured and incorporate your keywords. Take what you learned from this article and combine it with proven SEO best practices and you will improve your CTRs and drive more traffic to your website.
If you need help writing clickable headlines or content strategy for healthcare digital marketing, reach out to the healthcare marketing experts at Practice Builders. To learn more, visit practicebuilders.com or call 855-898-2710.