How Critical is Voice Search for Healthcare SEO?
Posted on

Voice search is not a new concept. Do you remember the all-knowing, conversing computer called Mother in the movie Alien (1979)? This tells us we have always been interested in the ability to use voice to search, but it is not until recently that Artificial Intelligence (AI) matured enough to allow voice to be a reliable form of searching online for information.
The statistics about voice search prove just how important this method is becoming. Microsoft Cortana has over 133 million active users and over 40 million people use Siri on their Apple devices every month. Did you know that almost 20 percent of queries on Google's mobile app are voice searches? Sundar Pichai, CEO of Google, revealed this figure during the Google I/O keynote address in May 2017. Personal assistants like Siri, Google Now and Cortana have made it easier for smartphone users to perform voice search and get exact answers to their queries.
Why this increase in voice search? There are many reasons. The biggest reason for this growth has a lot to do with increased voice search capabilities, including accuracy. Early users of voice search know how they did not always get what they asked for. Trying to ask their device to "Call A" would often lead to it initiating a call with someone completely different and then disregarding their requests to cancel the call! In 2013, the word accuracy rate of voice search devices was only 76 percent. By the end of 2017, this had increased to 95 percent, which is incredible when you consider the difference in accents and pronunciations across the world.
Clearly, people are becoming more and more used to conducting their online searches by voice.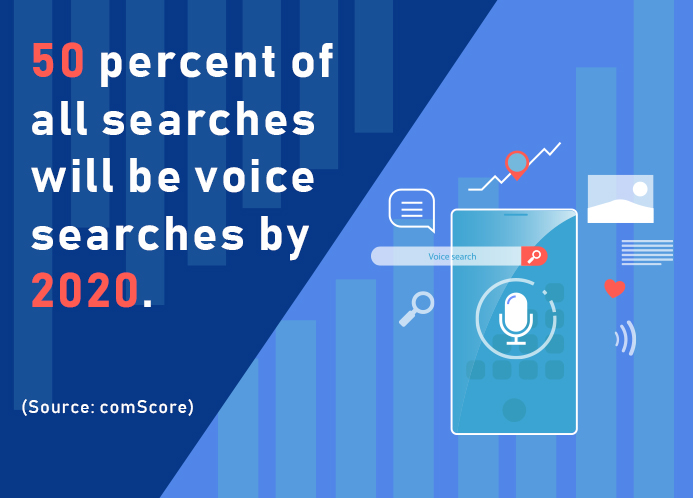 Considering the growth of voice search, it is going to affect how local medical practices are found. In order to stay ahead of local search, you must start thinking about optimizing your healthcare website for voice search.
Who Uses Voice Search, and How?
As a healthcare marketer, you must be wondering just how much you should care about voice search technology. According to research, 56 percent of searches done are for local businesses or services. This means that when potential customers have questions about some sort of local business or service, including a medical practice, they are most likely to turn to voice assistants.
According to an eMarketer survey, nearly 35.6 million Americans used a voice-activated assistant device at least once a month in 2017. This number is likely to turn a lot of heads as to how healthcare marketers can cash in on such usage.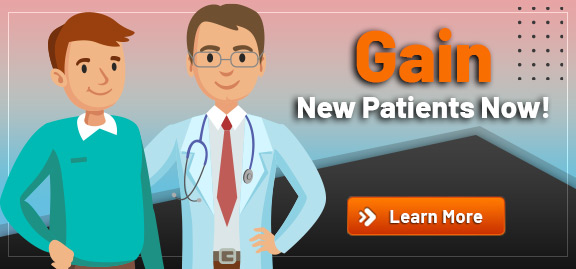 Voice search is an interesting development in online search, and an incredible amount of effort has been put into making sure its uses align with the capabilities of Google. So whether you need to search for the next flight to New York or your nearest physician, your digital assistant will get the right information for you. Potential patients are no longer asking "nearest physician" but instead are asking, "Where is the best healthcare practice for me to get advice on a sore throat?"
It is critical that medical practices' SEO tactics take this into account and think about all the different ways that your practice may be searched. Not just keywords, but the way in which the keywords are used.
What Does Voice Search Mean for Healthcare Marketing?
While voice search may be a leap forward for your patients' convenience, it is unknown territory for healthcare marketers – especially individual practices. What will a voice-driven, screen-free search mean for healthcare marketers? Industry experts do not exactly know where voice search will take us.
But one thing is sure: It will disrupt the current terrain of healthcare marketing. Everything has been centered around SEO, user experience and user interface. However, if there is no screen, then these aspects become obsolete.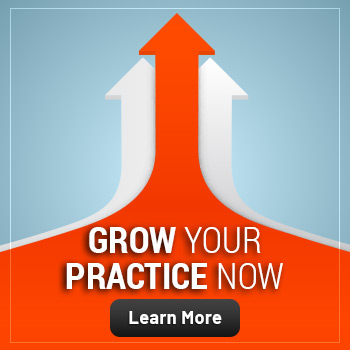 So how can you improve your chances of being the winner? The innovative and forward-thinking healthcare marketers could have an advantage by adjusting website content to the "conversation-style" of queries. According to experts, voice search queries take into account the intent and context of the question, rather than just the words. Marketers can respond to new content requirements by including content that is relevant and easy to understand.
The geographical advantage could also be key for small practice owners with a local presence. Voice search is likely to increase the importance of local SEO because most mobile voice searches have a local intent, such as locating a nearby practice. So get your Google My Business listing updated to start building visibility in Google Maps in your local community.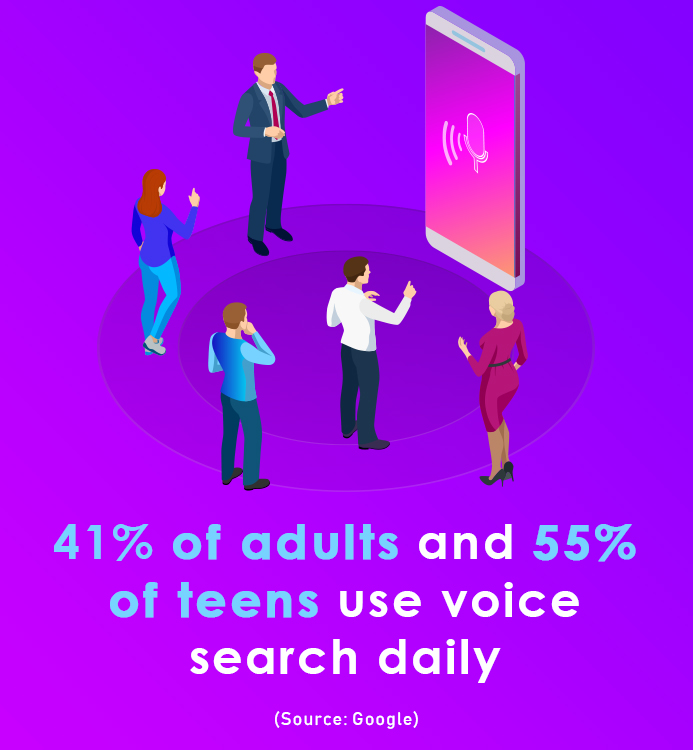 Having a voice search strategy will not only help potential patients find your practice, but it is also critical to prevent prospects from finding your competitors instead. Voice search may be in its infancy right now, but that does not mean there are not exciting things happening with it already. With voice search gaining momentum among users, it will soon become increasingly important for practices of all sizes to include a voice search strategy in their healthcare marketing plan. In addition to landing the healthcare SEO landscape, voice search is giving healthcare marketers an opportunity to create an enhanced patient experience.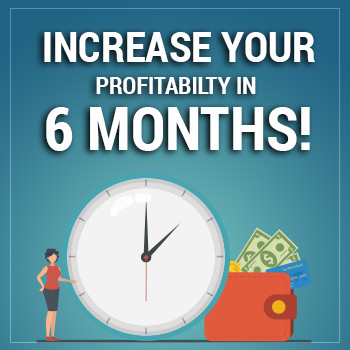 Make Voice Search Part of Your Healthcare Marketing Strategy
If you are looking to optimize your practice website for voice search, the usual SEO rules will apply: fresh and relevant content, responsive website and focus on the needs of target audiences. Here are some of the proven ways to make your healthcare website voice search-friendly:
1. Focus on long-tail keywords: The search focus must shift from awkward keywords to long-tail or even complete sentences. This is because voice searches use natural language. The way we talk is different from the way we type. The keywords and phrases that we use during voice search are different from those we use when typing. Content optimized for voice SEO must focus on this aspect of voice search.
2. Develop conversational content: According to ComScore, voice search will account for half of all mobile searches by 2020. If healthcare marketers want to seize this opportunity, they will need to focus on developing conversational content that provides brief and accurate answers to voice queries. This does not mean that long-form content will be ineffective. It just means that the content needs to be written in a way that helps the user looking for quick answers.
3. Optimize your website for local SEO: Keeping the local intent of voice searches in mind, healthcare marketers will need to keep critical content, including contact information, up-to-date, since this is what Google will display to answer queries such as, "Who is the best orthodontic in Edison, New Jersey?" It is essential for healthcare marketers to get their websites optimized for mobile, local SEO and voice search. For a potential patient to choose your practice, your mobile-friendly website must load quickly, display updated information, contain relevant content for local SEO and generate correct answers in response to voice search queries.
4. Use conversational keywords: When potential or existing patients are typing keywords into a browser, they prefer to keep things short. Review your website content to make sure it answers questions in a conversational manner. Writing in a way that conversationally answers common questions potential patients have will help your voice SEO.
Start today
When it comes to how patients find, interact and communicate with healthcare practices and doctors, voice search is rapidly changing the world. Google claims 50 percent of all online searches will be done using voice search by 2020. Since most voice searches are done on mobile devices, it is essential to have a mobile-friendly website. If a patient does a voice search, comes to your website and has a bad experience, you have lost a potential patient. This not only impacts the individual patient but also results in a high bounce rate.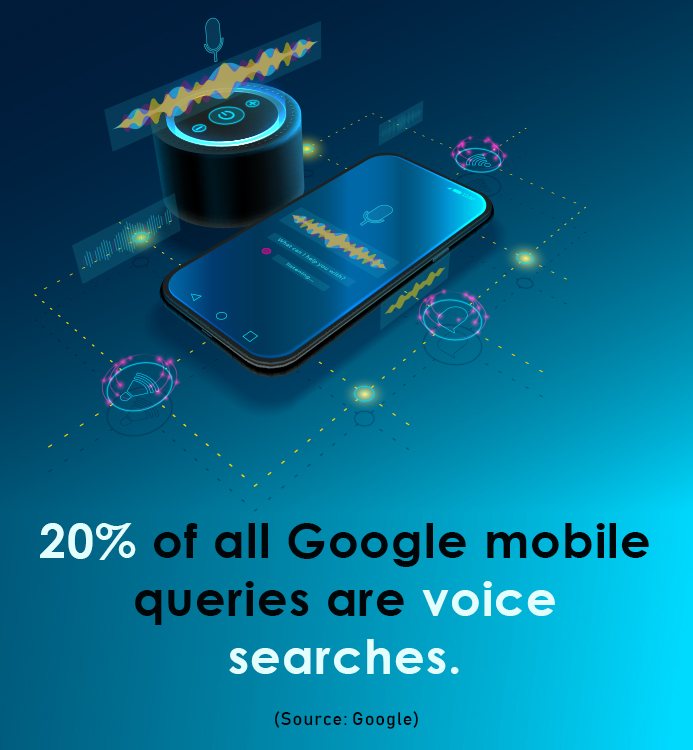 As a practice owner or healthcare marketer, your primary aim is to enable potential patients to find and visit your practice. If potential patients are increasingly using voice search to gather information, optimizing your website and updating your content marketing strategy makes sense. Do you plan to include voice search into your healthcare content marketing strategy?
If you want to stay at the forefront of healthcare search results, it is important to start thinking about developing a voice search strategy today! Call Practice Builders if you are ready to take your medical practice to the next level.