How Does a Negative Online Reputation Hurt SEO?
Posted on

Over the last few years, online reviews for doctors have become a non-negotiable part of every medical practice and healthcare marketer's arsenal. The number of third-party review sites has grown, and the rate at which patients are writing and referencing online reviews for doctors is growing exponentially.
Online reviews help prospects decide which doctor they should visit and what services are the best. Reviews have become an integral part of healthcare marketing, meaning that online reputation management is more critical than ever.
A number of studies have been conducted to determine the impact of reviews (especially negative ones) on the popularity, service awareness, conversion rate and profitability of medical practices.
However, there's more to it. As online reviews for doctors grow in importance, they have started to infiltrate search engine algorithms and impact both rankings and overall results. In fact, the importance of online reviews for healthcare SEO cannot be ignored.

Before we discuss the relation between online reviews for doctors and healthcare SEO, let's recap how reviews impact your bottom line: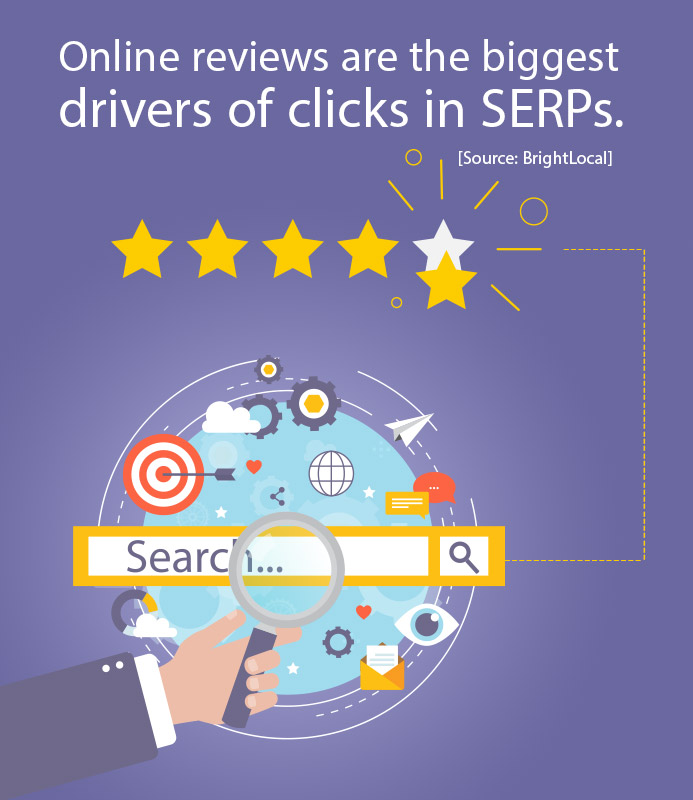 Importance of online reviews and reputation
Having four- and five-star reviews of your medical practice shows you are a trustworthy brand. This means patients are more likely to choose you over the competition.
Having several positive reviews increases the likelihood of convincing patients to pay more money for services.
Studies reveal that having a four- or five-star review on your Google My Business profile increases click-through rate (CTR) and traffic to your website.
More than eight in ten people trust an online review as much as a personal recommendation, making reviews a powerful word-of-mouth marketing tool.
According to a recent study by Harvard Business Review, improving the review rating on Yelp by one star could lead to a 5 percent to 9 percent increase in revenue.
Impact of negative online reviews on your healthcare brand
Negative online reviews for doctors can damage the brand image, profitability and trustworthiness of your medical practice.
One single negative review can drive away almost 22 percent of patients, whereas three bad reviews can drive away nearly 59 percent of patients.
Patients hesitate to visit doctors with no online reviews.
In an era where digitization has taken over healthcare marketing, online reviews for doctors are bound to drive patients either toward or away from your medical practice. Making patient satisfaction an essential part of your medical practice can only help your medical practice's sales and profitability.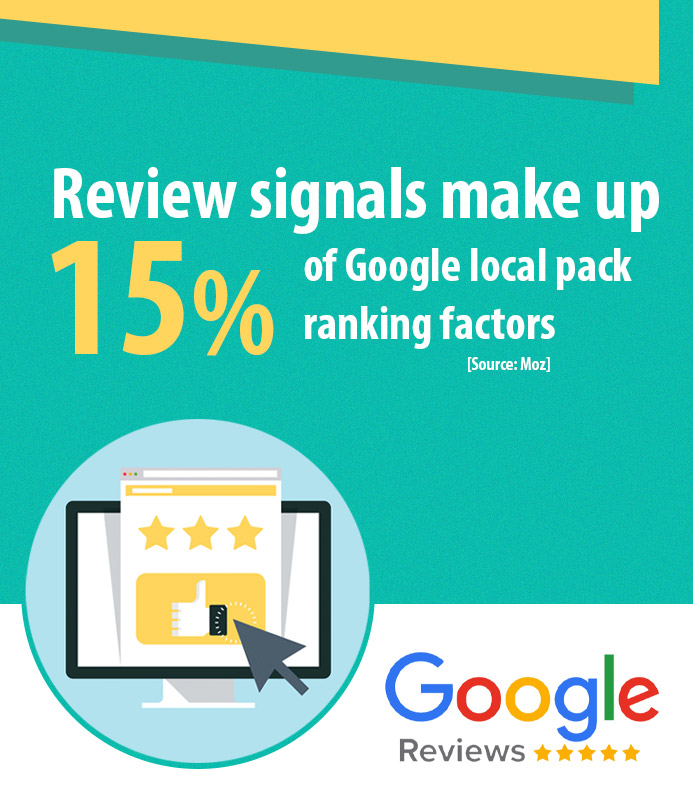 Do online reviews affect healthcare SEO?
Yes, search engines factor into your review profile (including quality and quantity) when calculating your ranking. It has been established that patients love reviews and, in many cases, use a good or bad review to validate their decision whether or not to schedule an appointment with a doctor.
It should come as no surprise that online reviews for doctors and healthcare SEO are closely linked, because they have almost the same objectives. A search engine wants to help searchers find the right service as quickly as possible. Online reviews serve to separate the good from the bad and help patients find the best doctor for their needs.
Think of online reviews for doctors as crowd-sourced recommendations – a four- or five-star review tells search engines they can confidently show that medical practice in a high-visibility location.
Online reputation and SEO
According to the Moz Search Ranking Factors Survey, online reviews make up 13 percent of the search engine decision-making process. When factoring online reviews into algorithms, metrics such as the number of reviews a medical practice has, the velocity, as well as the diversity of reviews, are all taken into account.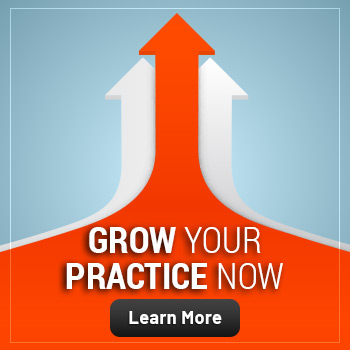 Having online reviews on several platforms, lots of positive feelings within the reviews and having relevant keywords have been identified as competitive difference-makers.
Are Google reviews critical for healthcare SEO?
SEO Guide's study of SEO ranking factors concluded that online reviews were the most critical factor for establishing and improving SEO-driven results.
For instance, your medical practice is likely to achieve higher positions in search engine results if you have plenty of online reviews and you have included the city and keywords you wish to rank for.
Google will no longer allow anonymous or unidentified users to leave online reviews for doctors. When Google took steps to enact this ban, medical practices with online reviews removed fell down the rankings. This suggests that the number of online reviews your medical practice has will directly influence your search engine ranking.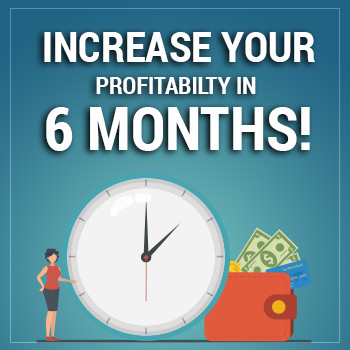 Online reviews feed the search engine crawlers
If you have ever worked with an online reputation repair agency, you will know that fresh content is the lifeblood of SEO. That's why you're always being encouraged to write blogs, create new landing pages and invest in healthcare content marketing.
Reviews work similarly. When you acquire reviews regularly, they provide a constant influx of fresh content for the search engine spiders to digest, especially if reviews are posted on authoritative platforms such as Google My Business and Yelp.
Considering the emphasis placed on obtaining positive reviews and the knowledge that reviews contribute to ranking, we can assume that negative reviews would cause a tumble in search rankings. However, this is not the case. One or two negative reviews on their own would not lead to a loss of search engine ranking.
Large medical practices or hospitals have thousands of reviews, and most receive some negative ones. It is also essential to read online reviews because the content also matters, not just the quantity.
Online reputation management and healthcare SEO
When we bring all of these details together, there's an obvious case to implement a review management strategy for SEO. It should be clear that online reviews are crucial to achieving medical practice goals such as building brand awareness, establishing trust and increasing profitability.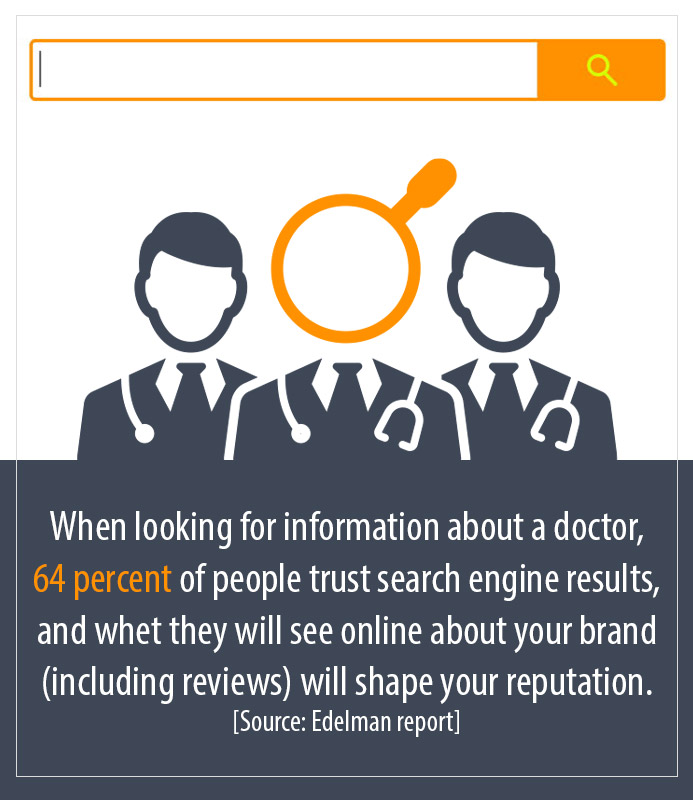 Why work with Practice Builders for digital reputation management?
At Practice Builders, we recognize the need for medical practices to have stellar review profiles in order to continue to compete. Online reviews for doctors are becoming more prominent, so building a trustworthy reputation and keeping patients' love is more important than ever.
That's why at Practice Builders, we've developed online reputation repair or digital reputation management tools that allow doctors to generate, monitor and showcase online reviews in a smooth, seamless and successful manner.