5 Ways to Achieve Healthcare Content Marketing Success
Posted on

You've been hearing about content marketing for years. The buzz around content marketing started with businesses in other consumer and B2B categories and spilled over into healthcare during the last decade as more medical practices, physicians, and hospitals jumped into the fray and began creating meaningful content marketing programs.
Content marketing became a natural fit for hospitals and healthcare providers. It gave them a way to speak to patients and prospective patients and provide them with relevant, useful, and engaging health information. It became a marketing tool for patient attraction, engagement, retention, and professional online reputation building.
Healthcare content marketing is how today's providers connect with a large, interested target audience of patients and healthcare service organizations. Providers connect by sharing valuable and relevant multimedia content. The key benefits of healthcare content marketing include:
Building trust by sharing your expertise and the capabilities of your practice
Reducing patient anxiety, showing them what to expect, and answering their questions in a clear, concise, straightforward manner
Capturing the attention of local search traffic, generating more leads and patient visits
Differentiating your practice from competitors and finding an audience that keeps coming back for more
This article focuses on how healthcare providers and organizations can gain these benefits and achieve content marketing success.

Content Marketing is Long-Form Messaging
Content marketing is an umbrella term that embraces many forms and formats. Think of it as long-form messaging–the timely creation and distribution of relevant, engaging messages that can influence your current and prospective new patients' purchase decisions. You can communicate your long-form marketing messages in many ways including:
Blog posts
Case studies
Data-driven reports
Discussion forums
eBooks
Educational games/health quizzes
E-newsletters
Instructional guides
Technical reports
Podcasts
Print/email/digital newsletters
Research reports
Videos
Virtual conferences
Webinars/webcasts
Websites
White papers
Healthcare providers can achieve their business growth goals by planning, creating, and disseminating authoritative health information. They can present themselves as trusted and respected resources that answer medical questions and meet healthcare needs. By following some basic rules, they can achieve success. Many already have.
According to Semrush, over a quarter (26%) say they are very successful in their content marketing efforts, 26% say they have moderate success and 35% say they are having some success. That's 87% who have had at least some success with content marketing.
Basic Rules of Healthcare Content Marketing
Always begin with your target audience in mind. Focus your messaging so it is relevant to individuals whom you seek to engage and influence over time. Keep in mind that your messaging must be about what interests them, not you.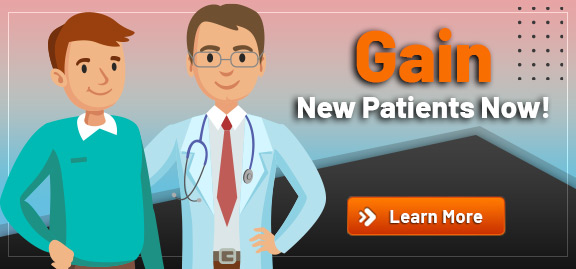 In content marketing, self-promotion is self-defeating. Your target audience wants to know how you can benefit them. They want to feel a greater sense of trust and credibility from your messaging. Unlike direct response marketing which aims for immediate results, content marketing results take time and effort.
Content marketing's value comes from delivering regular updates and fresh material. A blog, for example, can help build your credibility and engagement, but infrequent posting can diminish your audience's trust.
Content marketing delivers value to prospects, inspires confidence in you and your practice, fuels informed word-of-mouth referrals, and engages your readers. It also plays an important role in helping prospects discover you on search engines. As the dominant player in the world of internet search, Google increasingly stresses quality and relevance in online messaging.
5 Tips for Achieving Healthcare Content Marketing Success
If your content hasn't performed well, consider these five tips for developing an effective healthcare content marketing strategy: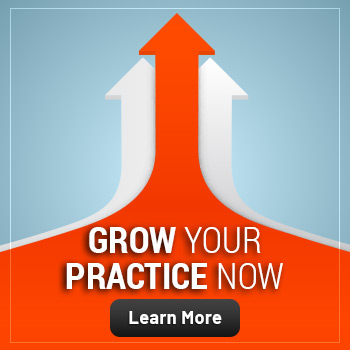 1. Take time to understand your audience's needs
You can determine the types of content your audience wants most by observing the kinds of articles that are popular in your field. Identify content that's shared frequently on your readers' social networking profiles, or survey patients and readers about their favorite health topics. You can also review your past blog posts and other content to see which topics drew the most reactions in terms of "likes," blog comments, or other social metrics. Use your findings to plan your future content.
2. Dedicate resources to content marketing
Good content takes time and resources. After you identify topics that will be most interesting for your readers, set aside time and money to implement your content marketing strategy.
If you plan to create your content, you'll need to reserve time in your busy schedule. If you don't feel confident about your content creation skills, consider outsourcing the work to a freelance healthcare writer or an agency that specializes in healthcare content marketing.  Outsourcing can cost money, but will eventually give you positive ROI as you attract more new patients with your content marketing strategy.
3. Set high standards
Avoid the temptation to create mediocre content to satisfy some arbitrary publishing calendar. Substandard content can hurt your image and cost you readers and business. A steady decline in your website traffic or reader engagement may mean your content standards have slipped. Establish editorial standards and stick to them, whether you're creating the content yourself or outsourcing it to freelancers.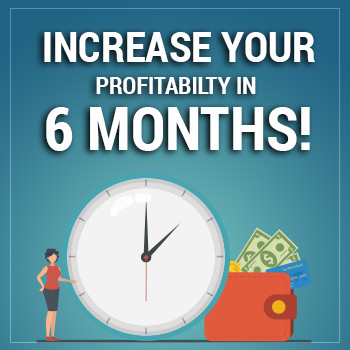 4. Build a social media presence
Your content marketing success relies on social sharing by your readers and members of your community. Stay proactive about building your presence and engagement on popular social media channels.
Connect with people on social networks like Facebook, Instagram, LinkedIn, and Twitter, and avoid being promotional. Engage with members of your community. Then, post your best content on social sites where it can provide clear benefits to your followers. If you see a decline in the number of followers, reassess your strategy.
5. Stay consistent
Accept that not every piece of content you create will go viral or generate significant interest in your website or practice. Even well-planned and crafted content can fail to resonate with your target audience. Do not get discouraged.
If you stick to a consistent schedule of content creation and produce new content regularly, you'll increase the likelihood of engaging the right prospects. You'll also build a reputation for authority in your medical field and your readers will get accustomed to seeing your name frequently on the web.
Learn more about healthcare content marketing and enhancing your online presence. Find solutions that will drive new patients to your practice. To learn more, contact us.