How does the dental office get more patients?
Posted on

Every dental practice owner or marketer wants to attract new patients. Here are five time-tested and practical ways to help your dental office get more patients:

1. Ask existing patients for referrals: Referrals are among the most effective ways to get dental patients. But sitting back and waiting for your existing patients to refer new patients to your dental clinic might take years to see substantial growth. Instead, take charge by implementing a system for soliciting referrals from your satisfied patients.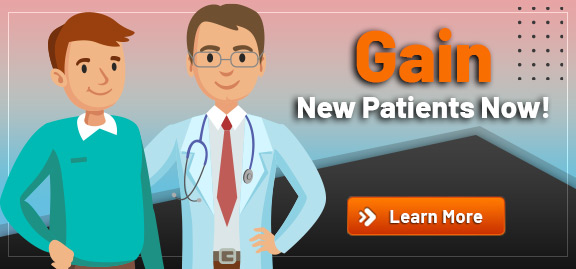 2. Network with local practitioners: Generate old-fashioned word-of-mouth publicity by participating in local networking events relevant to your target audience and specialty. However, while networking, your approach must be, "how can I add value to my contacts?" instead of "How can these people help me?"
3. Offer Free consultations to new patients: Offers such as one free consultation with two paid consultations can lure new patients in your door by offering a low-risk way to try your services. Track the patients who redeem such offers and later target them with specific marketing messages encouraging them to keep visiting your practice.
4. Re-connect with past patients: Every old connection can be refreshed and recharged – including old patients who haven't visited your practice in a while. Go through your patient contacts and reach out to dormant patients with a special offer or discount via emails, direct mails, or phone calls. Most of your old patients will be glad you remembered them and want to regain them.
5. Leverage online patient reviews: Does your dental practice get online reviews from patients? Cultivate these reviews and use them to your benefit. Provide a link to patient reviews on your practice website and post signage in your office requesting patients to check you out on Google (or wherever you want them to read and post reviews). Social proof is powerful for dentists, and new patients are more likely to give your practice a try if they see others liking it.