How to Market Your Practice Under the ACA – Part 1 of 2
Posted on
You may be tempted to stop marketing your healthcare practice once the Affordable Care Act fully kicks in next year, believing it will bring more new patients than you can handle. That's fine if you don't care which patients you get. But, if you want to attract your most desirable patients and case types, you will need strategic medical marketing help to navigate this uncharted territory…
Once health insurance becomes mandatory, there will undoubtedly be more new patients, but not all those patients will be good fits for your practice. How will you differentiate yourself from other practices in your specialty in order to attract the most desirable patients? The answer is healthcare practice marketing. In fact, it will no longer be an option you can ignore – it will be mandatory.


You are an expert in your field; use it to your advantage

Only through strategic healthcare marketing will you be able to establish yourself as an expert in your specialty. Strategic medical marketing contributed to the "center of excellence" images that Mayo Clinic, Sloan-Kettering and the Cleveland Clinic enjoy today. Whether you are quoted as an expert in the media, have a column in a local newspaper or magazine, write a blog or speak to community groups, you are establishing yourself as an expert in your field.
That means reaching out proactively to organizations and news outlets whenever something in the news makes your expertise particularly relevant or valuable to people. For example, we may see or hear dermatologists in the news talking about sun exposure and skin cancer. Some physicians have already developed popular blogs, big Twitter followings and national reputations. Those physicians are sought- after by local, regional or even national media outlets, which are always hungry for health news and fresh content.



More effective than advertising

Being quoted as an expert in the media is far more powerful and effective than paying for an ad. Most consumers will find the media story more believable. Most consumers trust the advice of friends and distrust advertising.
Focus on your area of expertise. For example, many of our orthopedic clients have personal interests in sports medicine. Their target audience is made up of active young adults. In addition to being team physicians for high schools, colleges and recreational sports teams in their communities, they serve as orthopedic consultants for U.S. national teams or pro sports franchises.
Their first step was building relationships in their communities. They talked to schools and community-based professional organizations about sports injuries. Several of our clients write sports medicine columns in their local newspapers or magazines. They have become the go-to experts. They have become their own brands. They have also reported that up to 50% of their patients chose them as a direct result of their newspaper columns, blogs and other strategic marketing tools.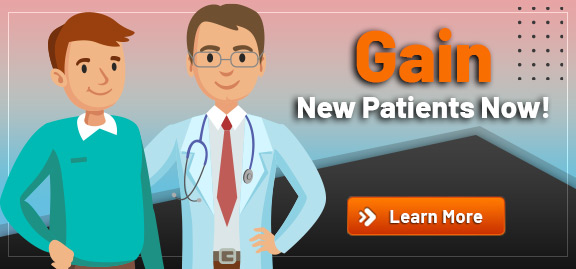 Marketing helps you attract the right patients and payer mix

Attract the patients and payer mix you want. Market your practice selectively to attract the best cases and payer mix. Instead of accepting all major insurance plans, eliminate the plans that have proven troublesome or have reduced reimbursements, and expand your patient base with those payer groups that reimburse well.
Target your marketing to your most desirable groups and plans. You can also target specific demographic segments using direct mail marketing or marketing to selected social media sites. Be sure to announce any new physicians, unique new services or new procedures you provide. You can also market extended hours, easy access, no waiting for appointments and on-time appointments.
Know who your patients are and why they chose you so you can determine how to attract others like them. Are your patients mostly older adults? Are they mostly working class, middle class or upscale? Were your current patients referred to you by other patients or by other doctors? Knowing what attracted your current patients will likely suggest which marketing tactics or strategies to use to attract new ones.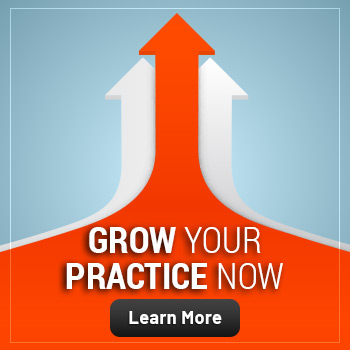 Under the ACA, it's critically important to establish your brand and then maintain it. Your brand should set you apart from other providers. It should include your logo, a marketing-based tagline, consistent practice colors and design, a fully functioning, patient-friendly website and printed promotional materials that will stimulate referrals. Build your referral relationships with other doctors, too. ACA will reward team-based care, so it's important to network with colleagues through medical associations and other professional organizations. Use referral-based healthcare marketing strategies to attract more referrals.
Improve your patients' experience
More often than not the patient's experience in your office is what determines whether he or she will return to your office and spread positive word-of-mouth marketing through online reviews. Focus on delivering good customer service and creating a welcoming environment with friendly, competent staff, fresh water, coffee or tea in a clean, welcoming reception area. All these factors will help make the patient experience more enjoyable.
Recognize any deficiencies in your practice and improve them. If you are losing patients, you should be asking why? Are other practices in your area or specialty offering better services or better care? A well-designed patient satisfaction survey can help you identify deficiencies and show you how you can improve. Treat your patients as you prefer to be treated. Answer their questions. Respect their time.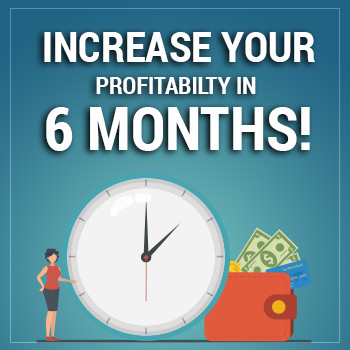 In the next edition of Practice Builders' e-newsletter, we'll discuss more ways you can effectively market your practice under the ACA. In the meantime, if you'd like more information about medical or dental practice marketing under the ACA, call Practice Builders at 800.679.1200 and speak to a program consultant.