5 Social Media Marketing Mistakes That Can Sabotage Your Dental Practice
Posted on

The evolution of social networks is a story filled with awe and, to some extent, disbelief. It seems like yesterday when people were using Orkut, sending frivolous messages and sharing pictures with friends. And then Facebook happened. The world changed. Forever.
Soon social networks became the most sought-after platform for dentist marketing, and dental practitioners started leveraging it to connect with their existing and potential patients.
With more than 2 billion users globally, the marketing potential of social networks is significant and provides opportunities for dental practitioners to engage with existing and potential patients in ways never before possible by traditional marketing channels.
However, social media has its own limitations and hazards. Dental practitioners who overlook the unwritten code of conduct can and have suffered severe backlash, not to mention a dent in their precious online reputation.
In order to fully utilize social media, many dental providers have shared content that was thoughtless and irrelevant. Here are five social media pitfalls and gaffes – and what we can learn from them.
Mistake #1: Offering too many discounts
"Attract more patients" and "increase your bottom line" are two of the most favored words to any dental practice owner. Those are good reasons to offer your patients a special discount or freebies.
However, it is not all rainbows and roses. Discounts and freebies can blow up in your face. New practices often make the mistake of offering huge discounts at the launch or when sales go rancid. Discounts are a quick shot in the arm but can have severe negative effects.
Offering discounts too often or too casually may turn on you like a rabid dog. This is because discounts will:

Weaken and diminish your practice. Why will patients ever pay full price if you are always offering a discount?
Shift focus away from services and on price.
Reduce the overall satisfaction with your practice. This is because patients tend to doubt the quality of discounted treatments and procedures.
Set a pattern because patients may expect the same discount at every appointment or wait until your next offer.
Harm your bottom line.
This is a question of price versus service value. Patients want excellent value for their money and the actual treatment cost, in many ways, may be irrelevant.
Instead, try offering earned discounts such as early payment discounts or monthly appointment discounts. Focus on enhancing the perceived value of your product or service. Use discounts for attracting and engaging patients, not for retaining them.
According to industry experts, you should never discount your products or services. Experts believe discounts are like a drug, and your patents will become addicted. You should add value to your practice, instead of lowering prices. This can lead to a sales spike without the long-term harm.
Mistake #2: Spreading yourself too thin
When there is too much information about social media platforms and how to use them, medical marketers mistakenly assume they need to have accounts on all the popular platforms. They create accounts on networks like Facebook, LinkedIn, Twitter, YouTube and Instagram, and they find it very difficult to manage content creation for all those accounts. They are not able to utilize these platforms to their best advantage and do not see good results from any of them.
There is no need to create accounts on so many networks. Smart marketers only select the platforms that reach their target patients and devote themselves to creating sensible content that will work specifically for these platforms. There is a lot of demographic data available for each social network.
In addition, you must consider whether the network is suitable for your specialty and services. Think about the time and effort it takes to maintain an account on the platform. For instance, Twitter can be time-consuming. You also need to consider what other resources you will need to produce friendly content for that platform.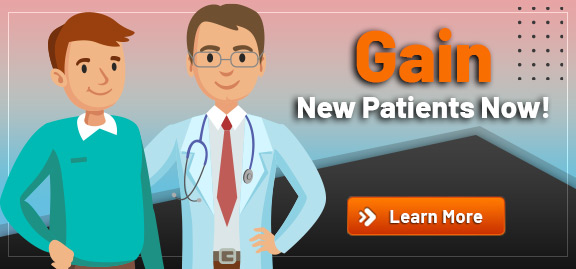 Mistake #3: Lack of engaging content
Another mistake that dental practice owners make is not creating engaging content on their social media pages. Content drives traffic to your business page and leads into your practice. Written content does not have to be technical or long. Content should align with your dental practice goals and the needs of your target audience. Oral care tips and information for your patients about local dental care events is an easy way to create awareness for your practice on social networking sites.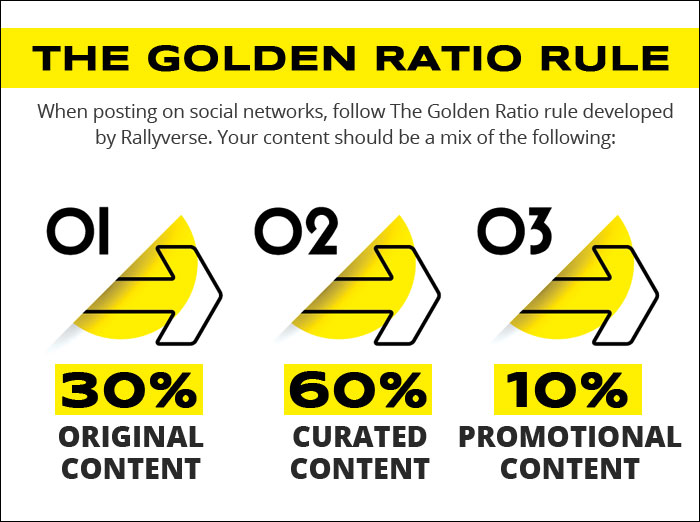 When you start creating your social media marketing plan, it is easy to fall into the trap of making the majority of your posts about your practice. After all, you are trying to build a practice – so shouldn't you be informing your target audience about it? The answer is "No." Your goal is to build relationships with the target audience. Social media marketing is a long-term strategy for your practice. Build a strong foundation, and opportunities will come in time.
Original content is critical to building your practice and credibility on social networks. If you are only sharing other people's content, your audience will never get to know the real personality of your dental practice. Sharing your experience, expertise and perspective is essential. Give your target audience the opportunity to know you on a personal level and how your specific services can meet their needs.
Being present and active on social media is a full-time job. Posting once a month or four times a day is not going to give you the return on the investment that you were hoping for. You need to fine-tune your content and keep it exciting so that people actually want to read what you share. You also want to be on your target customers' minds when they are looking for a dental practitioner. If you post too much content, people may unfollow you or turn off your posts. The purpose is to attract and engage patients – not drive them away.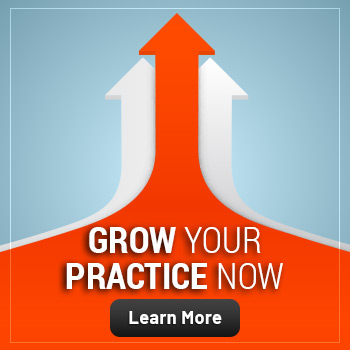 Mistake #4: Not interacting with patients online
Social networks are changing the way dental practices communicate with their patients. Posting to a few selected social networks can help you stay connected to past patients, retain existing patients and attract potential ones. However, most of the target audience will not initiate a conversation with you if they do not have a reason to, or if they think they will be ignored. That is why it is important to post relevant content on a regular basis. In addition, if your patients are taking the initiative to leave a comment or ask a question, you must respond quickly.
Having thousands of followers who do not represent your target audience and have little to contribute will fail to produce desirable results. You want to attract and engage potential patients who share the same views and interests and who will be involved in the success of your marketing efforts. By building and nurturing your network, you will gain better access to potential and existing patients and will increase the exposure for your targeted messages.
It is also critical to make your interactions more meaningful! You should set aside the time every day to reach out and write targeted posts, engage in online discussions and share someone else's content. Your social media posts are useless if no one cares to share or comment on them. Your posts and content should be designed to initiate conversations with your audience. If you do not get these reactions, your overall social media marketing strategy and content strategy should be revisited.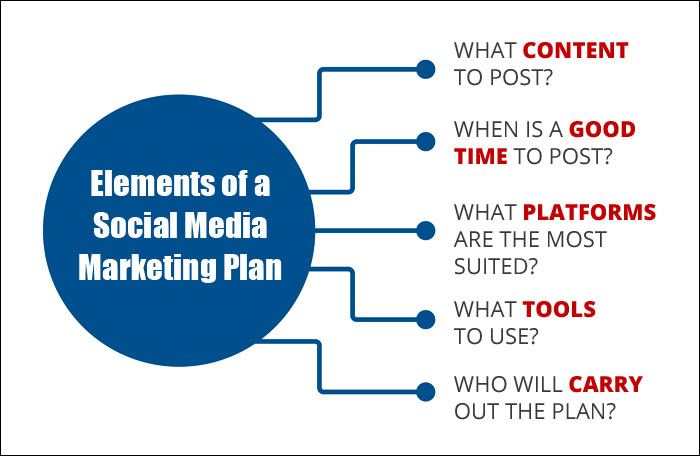 Mistake #5: Not having a social media marketing plan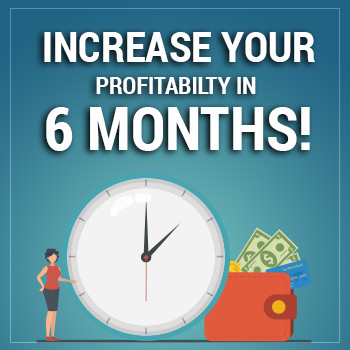 Social media marketing will be a waste of time without an effective plan of action. Many medical practices fall into this trap. They randomly post things to their social media accounts, share content here and there and try to attract patients or followers. This is not social media marketing; this is simply lack of planning and goal-setting.
Social media marketing has to be approached the same way you approach any other marketing campaign. You must have specific goals, a budget and a concrete plan of action that outlines what you are trying to achieve, how you will accomplish your goal, how you will measure the outcome and what resources you will need to reach your goal.
If your strategy does not pull in 20 new patients overnight, do not stress. There is an outdated myth that social media marketing will yield instant results. The fact is, social media is all about building up relationships, particularly when you are trying to establish your brand. So, avoid the trap of continually changing gears and switching up campaigns just because they do not yield instant gratification.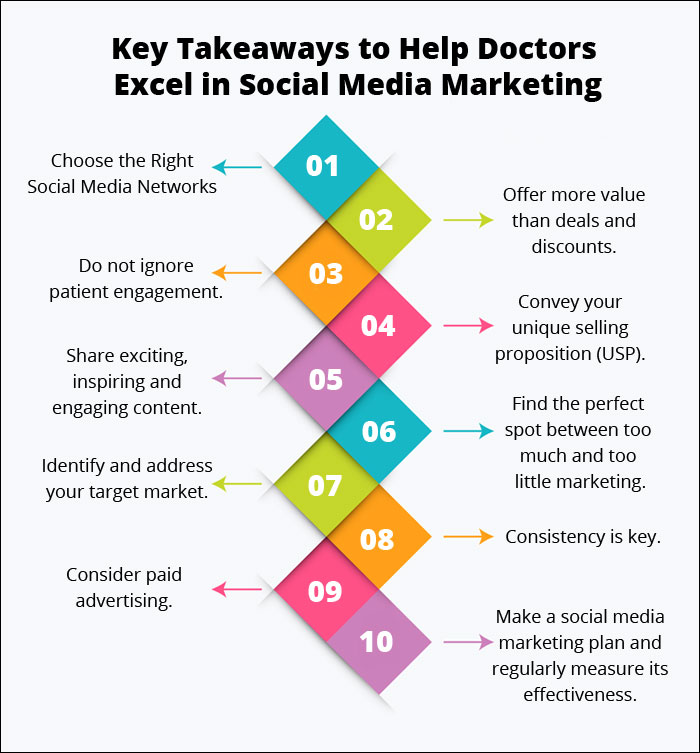 For many practice owners, the world of social media marketing is uncharted waters filled with potential blunders. You do not have to be an advertising genius to avoid these pitfalls and reap the benefits of social media marketing. With the right approach and a little persistence, your medical practice can flourish.
However, medical practice owners need to understand the risks of having their social media accounts handled by inexperienced staff and should have multiple checkpoints to avoid potential blunders. Any content that you share should excite, inspire and engage potential and existing patients, and motivate them to learn more about your practice. Any other kinds of posts are a waste of time and can severely backfire.
Whatever you share online remains there forever. You have to be extra-careful in choosing what to share on social networks lest it harms your precious online reputation. A genuine and sincere apology can be a balm for any mistake. Businesses that have shared irresponsible posts have been forgiven after genuine apologies.
Are you too busy to manage your social networking accounts? Let Practice Builders help! We can plan an effective social media marketing strategy to get potential patients interested in your dental practice! Contact a representative to learn more about our customized dental marketing packages.