How to Make Your Patients Follow Your Chiropractic Practice on Social Media
Posted on

We hear it all the time: "Engage patients!" Sounds like a valid and proven marketing advice, right? But what are the best and most efficient strategies for engaging your patients? Every medical practice is different, and so there is no one-size-fits-all mantra to follow. However, there are a few ideas you can implement that, when blended with research data and experience, can help you gain traction in the social sphere. Active patient engagement on social networks will help your chiropractor practice and is an important step toward increasing the conversion rate.
Social networks such as Facebook and Instagram are changing the way medical practices operate and interact with potential and existing patients. However, the key to success on these platforms is to have an active and engaged following. Engaged patients are great assets as they tend to spread the positive word about your practice and its services.
Why Do Patients Follow Your Brand?
Have you ever wondered why someone would even want to follow a healthcare brand on social media? Most of us will dislike a site that throws a three-minute pop-up ad at us while we are trying to read a two-minute blog post.
So, why would your patients be willing to follow your chiropractor practice on social media and have your content show up in their social feeds for free? Don't you want to think about it?
As social networks become more prevalent and essential to marketing strategies, healthcare marketers need to have a solid understanding of the various reasons that existing and potential patients choose to follow, engage and interact with brands on social media.

It is important to understand the underlying reasons as to why your target audience would choose to follow your brand on social networks. This understanding will make the process of attracting and retaining those followers much simpler.
According to research, relevant content is one of the top reasons patients follow healthcare facilities on social networks. If you are looking to ramp up your conversion rate and brand awareness and increase the number of leads, check out these reasons why patients follow chiropractors on social networks: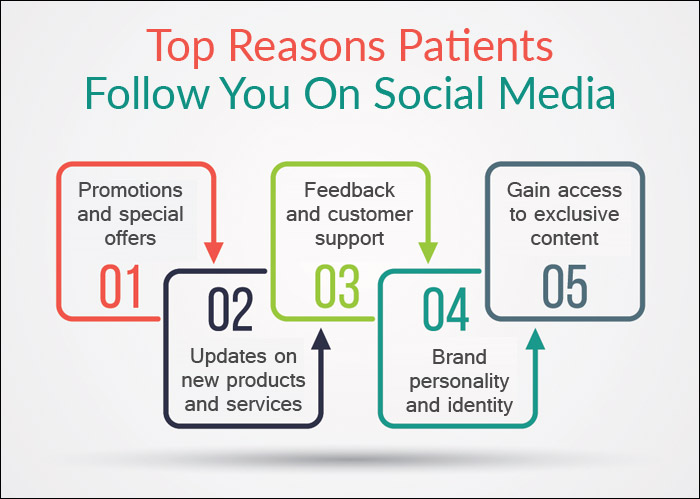 1. For updates on products and services: Majority of patients turn to social networks for their daily dose of updates about the latest products and services. If an existing or potential patient is interested in your products or services, he or she may choose to follow your brand on social networks to be "in the know" when new products and services are launched. So whenever you have news about your products or services, make sure you share the information on your social media pages. You can even consider sharing a short video or images related to the update.
2. To learn of exclusive offers and promotions: Your followers need to be rewarded for their loyalty. You can keep your patients glued to your social media pages by offering special discount codes, exclusive offers and other promotions. Nearly 70 percent of people follow brands to take advantage of special offers, promotions and special deals. While social networks are not the ideal place for throwing deals and discounts, such posts can help you generate leads and attract potential patients. As a bonus, in order to make your followers feel exclusive, you can announce a special discount only for them. However, you will have to be careful because posting discounts and offers frequently can make you look desperate. So limit the number of such posts. According to a survey, having access to special promotions is one of the top reasons patients follow a brand on social media. These discounts and incentives serve two main purposes: They attract potential patients to your page, and they help retain existing patients by positioning your brand at the top of their minds.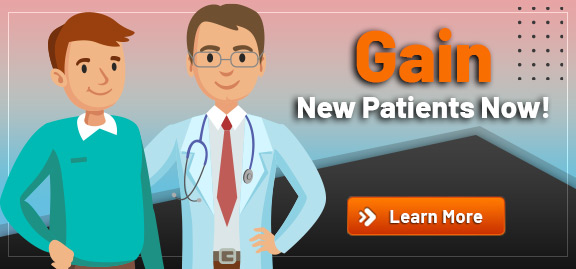 3. To find customer support: An increasing percentage of patients are turning to social networks for customer support. For a lot of people, contacting their doctor on social media is a quicker and more convenient way of expressing concerns and asking for help. According to research, 71 percent of patients who received positive customer service on social networks are more likely to recommend the doctor to their family and friends. Social networks are excellent platforms for engaging with your patients and showing them that you care about their experiences. If an existing or new patient posts feedback about your chiropractor practice on social media, a quick reply is an effective way to show gratitude and resolve concerns.
4. To keep in touch with your practice: Some patients will follow your brand simply because they like its unique identity and personality. Almost 32 percent of patients follow your brand on social media just because they want to stay connected and informed about the activities of your brand. From a healthcare marketer's point of view, this proves the value of social networks as an effective tool for patient engagement and feedback. Your brand's social media page serves as a useful resource where patients can see the latest updates from your practice without having to visit your website. Whether you are posting about a new product launch or an exclusive discount offer, following your practice presents the opportunity to keep informed about all the important updates.
5. To post an online review or feedback: If a patient is following you on social media, it is highly likely that he or she is already a loyal patient or is interested in learning more about your services. Patients often follow brands they care about and give feedback about the doctor on their experiences. Social media can give your patients a public voice, so it is critical to take feedback and reviews constructively. Social networks are an excellent way to see what your patients think about your practice and where your strengths and weaknesses lie. Practices that are more open in soliciting the feedback of patients will send the message that the feedback matters, and this can have a positive effect on patient loyalty.
However, not many patients will bother to leave feedback unless they feel passionately enough about your practice to make an effort. Your social media pages will often be one of the first platforms that your patients will turn to when they want to post a review or leave feedback.
And, Why Do Patients Unfollow Your Brand?
Acquiring a massive social media following is incredible, but it is pointless if you keep losing those followers. It is important to understand what is making your followers leave. Being unfollowed is an expected part of the social media journey.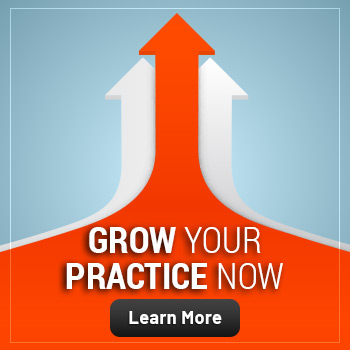 You may think you know your patient demographic inside and out, but do you really know what they want to see on your social media pages? Unknowingly, you might be committing social media mistakes and forcing them to hit the unfollow button. So where could you be going wrong? As a healthcare marketer, it is almost impossible to please every single patient. Here are five key reasons patients unfollow a practice on social media:
1. Irrelevant or boring content: According to research, 21 percent of patients will unfollow a brand if the content is uninteresting and repetitive. If the content you are sharing is not exciting, your target audience will unfollow you. The truth is, there is a lot of competition out there, and you need to be innovative in order to stand out from the crowd. Your patients are following your practice for a specific reason, and if you continue to share boring content, you can kiss those followers goodbye. Your followers demand and deserve fresh and informative content.
2. Over-promotion: Of all the reasons patients unfollow practices on social media, "posting too frequently" is one of the biggest turn-offs. Unfortunately, many practices still approach social media as if it is a broadcast channel where they are allowed to post updates every hour or two. It is important to understand that social networks require two-way communication – brands post, target audience responds and engages. But how much is too much on social media? The answer is, most followers expect the brands to post only once or twice a day. If you are posting updates more than six times a day, you need to slow down. The best way is to stick to a social media schedule so your target audience knows what to expect. However, stick to whatever schedule you decide on.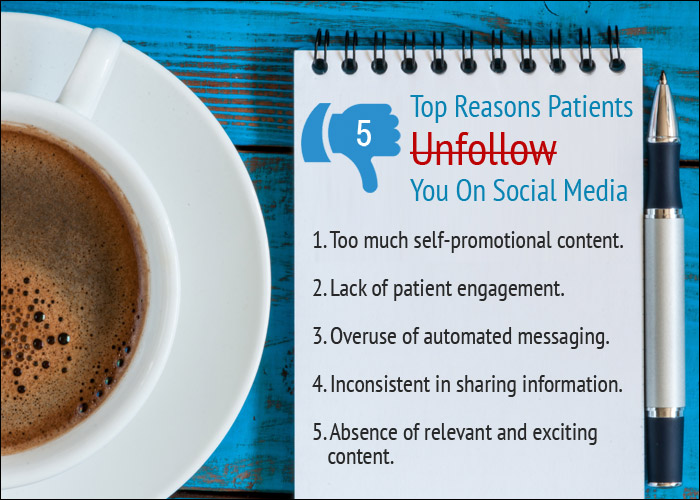 3. Lack of engagement: The goal of social media presence is to be social. Social networks are designed to help you engage with your followers and make your brand seem accessible. However, if a follower messages you and you ignore him or her, it can defeat the purpose. It is critical to use your social presence as a medium to interact with your followers. As a healthcare marketer, you must engage with your target audience. Communicating with them in a personal and friendly manner is crucial. Nearly 39 percent of patients expect doctors to engage with them when they post on their social media pages. Engaging with your followers can help improve conversion rate, drive traffic to your website and attract new patients.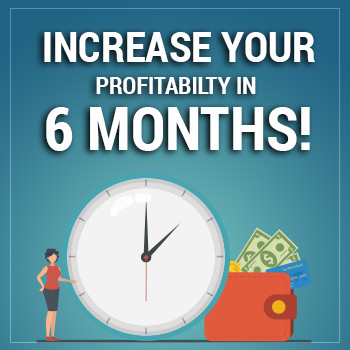 4. Your competitors are more engaging: A small portion of your followers can unfollow your brand if they come across a competitor who shares more compelling content and is more appealing than you are on social media. However, this is more of personal choice than a social media mistake. You cannot do much to stop such incidences. Your only option is to try to be better than your competitors by keeping an eye on their social media activities. It is important to take note of things they are doing right, and include those in your social media strategy.
5. Posting too little: While posting too frequently can cause you to lose followers, not posting enough can do as much harm. When you do not post for two months, and then all of a sudden post a promotional offer, your patients may wonder why they are following you in the first place. If you are too quiet and only posting rarely, your patients will find it pointless to follow you and most likely click the unfollow button. Again, it is advised to set up a social media schedule and adhere to it. You must post at least once a day. Being consistent will show your patients that you are present and active. The idea is to find a good balance when posting content on social networks.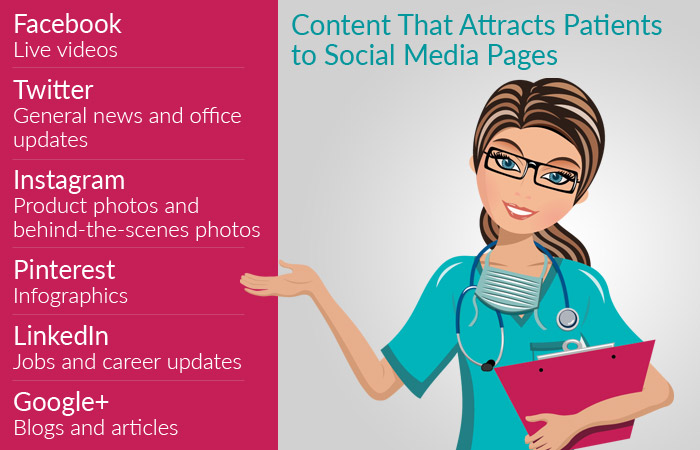 Conclusion
Social networks help in brand promotion. Healthcare brands need to make the most of these platforms by posting useful content frequently.
An important thing to remember is that your followers expect high-quality content that fits their requirements. Social media is a two-way communication platform, so be careful not to overwhelm your followers with frequent updates and promotional content. But if you are too quiet and only posting rarely, your patients will find it pointless to follow your brand and will most likely click the unfollow button.
Engaging patients through social networks can be challenging for some chiropractors, but it is the first step in creating loyal patients and for promoting your practice in earnest. It tells potential patients that you are listening and are actively involved. Social media engagement should be a pillar of your healthcare marketing strategy.
If you need more help with managing your social media profile, feel free to contact our social media chiropractor marketing services team today.