How to Set Achievable Goals for Your Medical Practice
Posted on

Managing a medical practice is hard work – harder than most of us can even imagine – and many practice owners put in massive amounts of effort to make sure their business thrives. Having a clear objective can help you implement the right strategies and can give you the right direction. This may make running a medical practice a little bit easier.
In contrast, without setting effective goals we may just drift through life, achieving far less than what we deserve or are capable of. Trying to work without specific goals is like setting off on a journey without a map or destination in mind.
Whether you are setting up a new practice or you have been running a successful practice for years, focusing on what you want to achieve is critical to your success.
Setting new goals for your practice can be exciting. This is an extensive process that allows you to visualize a better and more productive future for your medical practice. While the inspiration that accompanies this process is incredible, it can also be time-consuming and demanding.
Not all goal-setting is done equally. There is a right and a wrong way to go about setting objectives for your business. In order to understand how to set reasonable goals, you have to understand the importance of this process and steps to avoid common mistakes.
A Step-by-Step Guide to Setting the Right Goals
Your practice's goals are an extension of your vision, mission and priorities. While your specific objectives might change from time to time, they should consistently enhance your values and brand image. For instance, if superior patient service is a priority for your practice, then one of your goals should focus on that objective. A goal that focuses on providing excellent patient service will help enhance your practice's reputation and conversion rate.
Without goals, your practice can lack growth and direction. Setting effective goals can put you in the driver's seat and give you the power to steer your practice in whatever direction you desire. However, sometimes your goals and objectives become neglected. This usually happens when obstacles and hurdles come up, and most of us end up quitting. Goal-setting does not have to be that way. It is easy to throw in the towel, especially when you have a big mountain to climb.
Here are five simple steps to make sure you reach your goals.

1. Identify Your Specific Objectives: In a medical practice, a mission statement is not just a document, but a purpose that is accompanied by strong conviction. When a mission statement is clearly defined, it does not just describe a business; it sets the stage for the future success of the business. It is important to take the time to articulate the different short-term and long-term goals of your practice by reflecting on why you started your practice in the first place. Your mission statement should answer the following key questions:
What market do you serve?
Why should your patients come to your practice?
What problems do you solve for your patients?
What makes your practice better than your competitors?
What measures can be taken to improve the quality and range of services you provide?
Your mission statement is your reference point. In order to achieve your long-term goals, you will need to set and achieve short-term goals. Once you have identified your long-term and short-term objectives, you need to figure out how to get there. These short-term objectives are your business goals.
2. Set SMART Goals: Lack of clarity is the biggest reason why most goals fail. It is important to set specific, measurable, attainable, relevant and time-bound goals. Make sure the outcome of each goal can be measured.
It is also critical for the management to embrace key facts. Do not run away from ground reality or data. Often, executives set inaccurate goals without having reliable data. By setting goals that are specific and attainable, you will not only save time and effort but will also get closer to your destination. In addition, if you cannot measure what you are trying to achieve, your goal will likely not contribute to the growth of your practice. Keep your goals challenging but achievable. Make sure your goals are relevant to your practice's success. Commit to a time frame to achieve your goals. This will keep you accountable.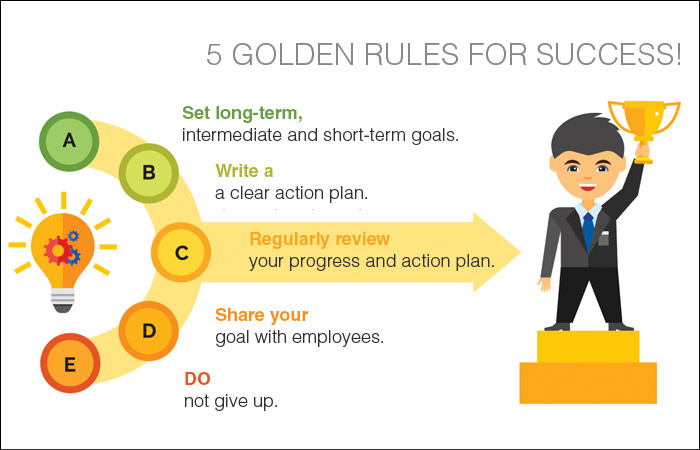 3. Identify Metrics to Measure Success: This step is often overlooked in the goal-setting process. Most marketers focus so much on ensuring the goal is specific and realistic that they forget to align key performance indicators (KPIs) with each goal. Metrics will help you determine whether you are on the right track to achieving your business goals and objectives.
Thoughtfully selected metrics can help you monitor progress and overall performance of your goals. Setting and monitoring the right metrics can also help your practice:
Identify the current performance levels of your staff.
Track progress on achieving business goals.
Focus on driving growth in key departments.
Drive accountability among employees.
When determining what metrics to track, keep the following factors in mind:
Do these metrics align with your objectives?
Can these metrics help you make decisions?
Do you have the capacity to measure these metrics effectively?
4. Identify Challenges: One of the biggest problems with goal-setting is that we think through all the steps and processes without thinking about challenges. Just as you should be safeguarding your practice from inevitable problems, you can proactively avoid challenges that are likely to stop you from achieving your goals.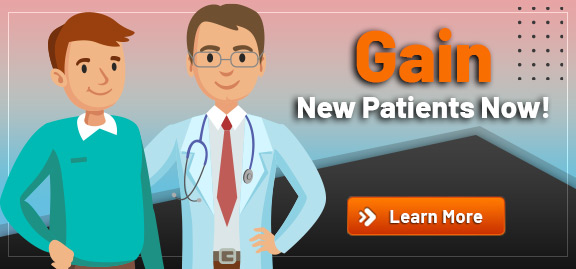 When setting your goals, it would be a good idea to plan for potential obstacles. Taking this approach will help you stay prepared when the expected challenges arise.
Identifying obstacles and challenges can also tell you whether or not a goal is achievable. If your goal to attract a thousand patients turns out to be unrealistic, then you can filter that goal to something that is more attainable.
Potential challenges may include a personal fear, a lack of funds or the need for better staff training. Once you have identified what is standing in the way, it will be easier to remove these obstacles and achieve your goals. After you have identified the potential challenges, the next step is to think of solutions to eliminate these challenges.
5. Track Your Progress: Achieving your goals will be next to impossible if you do not have the right system to track and analyze the progress and performative of your activities. It is important to find a way to monitor the outcome on a regular basis.
By tracking and controlling the outcome of your goals, you can be confident that your strategy is working in your favor. You must set up some tools or a system for tracking and analyzing your activities and measuring progress toward your goals.
Goal Ideas for Your Practice
2018 is finally here, and it is time to start looking at New Year's resolutions – not just for individuals but also for medical practice owners.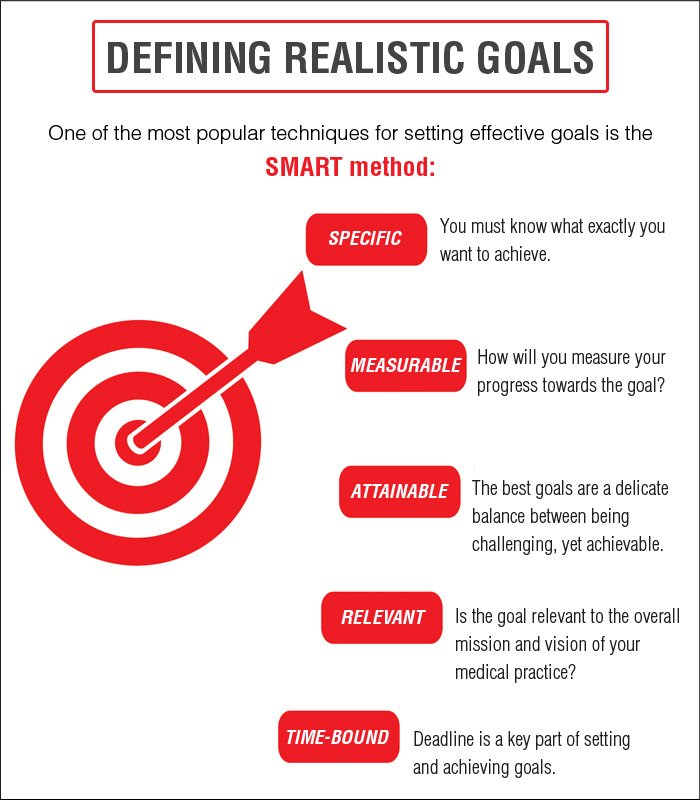 Even if 2017 was a profitable year for your practice, there is always room for improvement. The time is right to examine possibilities for improvement and success in the year 2018.
So what can be the specific goals of your medical practice? Here are a few ideas of business goals and objectives that you can aim for in your practice.
1. Attract more patients.
2. Run a campaign for patient retention.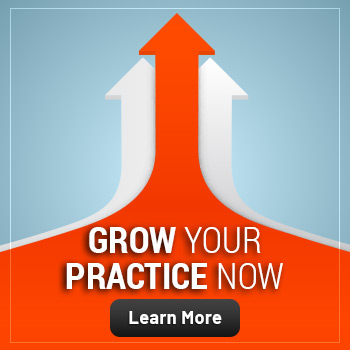 3. Effectively manage cash flow.
4. Improve your online presence.
5. Invest in staff training.
6. Launch at least one new service.
7. Improve patient experience or patient satisfaction score.
8. Reduce operating costs.
9. Improve the quality and quality of online reviews of your practice.
10. Improve leadership qualities.
Tips for Setting Attainable Goals
Regardless of the popularity or size of your medical practice, the first rule in setting reasonable goals is to understand that your practice's growth and existence depend on them. The goals you create will focus your staff on where to spend the majority of their energy and efforts.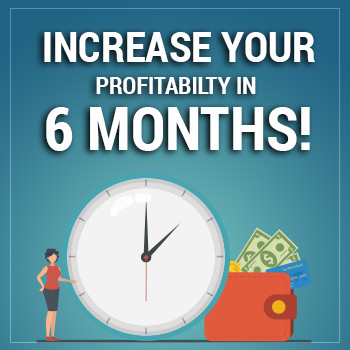 The success of your medical practice is intimately tied to the hearts, minds and actions of your staff who choose to come to work every day. So it is important to set aside some time to reflect on what is most important to you and your staff in the year ahead. You must be careful and clear and pick no more than five specific goals for the next year.
Here are some tips for setting reasonable goals for your medical practice that you will be able to follow through on.
1. Involve Your Staff: No one employee will ever have all the answers. It is critical not only to identify your business goals but also ask your staff to do the same. This will provide you with essential data for setting goals that are specific and achievable.
2. Identify and Fix Blind Spots: Every business has a few blind spots. Here again, you should ask your employees for help. You can create a questionnaire to help you find the blind spots that can lead your practice astray.
3. Do Not Forget the Lessons: Always incorporate the lessons learned this year into the goal-setting strategy of next year. The annual goal-setting exercises offer a perfect opportunity to evaluate your performance and adjust course.
4. Always Create Relevant Goals: When writing goals for the new year, ask yourself: How aligned are these goals with our practice's business plan and strategic priorities? It is a good idea to check your direction before plunging into the new year.
5. Communicate These Goals: It is important to decide the best possible way to communicate your goals to your staff and stakeholders.
6. Do not settle for "possible goals": This time of year provides a perfect opportunity to decide your course for the next year. So do not settle on "workable" goals for 2018.

Wrapping Up
If these ideas are not appealing to you, try using a concept from the SMART method or see how they fit into your practice's SWOT analysis.
There is no set method for goal-setting that fits every practice's needs. Do not feel discouraged if some of the popular methods do not work for you. You can explore other useful and straightforward ways of setting goals. Regardless of how high your business goals take you, there will always be more targets to achieve and more improvements to make. Setting realistic goals can help your staff put their best foot forward, and your practice will thrive because of it.