How to Set Achievable Goals for Your Medical Practice
Posted on

,

Whether you are starting a new medical practice, or you've been running a practice for years, you know that focusing on goals and objectives is critical to your success.
Setting new goals can be exhilarating. The process lets you visualize a better, more gratifying, and more profitable future for your medical practice. It can also be time-consuming and demanding. There are right and wrong ways to set objectives for your practice. Not all goal-setting is equal. Your mission is to set achievable goals and avoid unrealistic expectations.
Your practice goals are an extension of your vision, mission, and priorities. While your specific objectives might change from time to time, they should consistently enhance your practice and brand image. For example, if superior patient service is a priority, then one of your goals should focus on delivering exceptional patient service. Achieving this goal will enhance your practice's reputation, improve your conversion rate, and lead to more satisfied patients.
In this article, we'll explore setting specific goals that are realistic, measurable, and attainable.
Setting achievable goals puts you in the driver's seat and gives you the power to steer your practice in whatever direction you desire. Here are five simple steps to make sure you reach your goals.

Your Five-Step Guide to Setting Achievable Goals
1. Identify Your Specific Objectives.
Start with your mission statement. When you clearly define your mission statement, it sets the stage for the future success of your practice. It is important to articulate the short-term and long-term goals for your practice by reflecting on why you started the practice in the first place. Your mission statement should answer the following key questions:
What market do you serve?
Why should patients come to your practice?
What problems do you solve for your patients?
What makes your practice better than your competitors?
How can you improve the quality of services you provide?
Your mission statement is a reference point. To achieve long-term goals, you must first set and achieve short-term goals. Once you've identified your long-term and short-term objectives, you need a roadmap to get there.
2. Set SMART Goals.
SMART is an acronym for goals that are specific, measurable, achievable, realistic, or relevant, and time-bound or trackable.
Specific: Aim for specific goals, such as eliminating long patient waiting times.
Measurable: Set goals you can measure. For example, reduce average patient wait times from 45 minutes down to 15 minutes. Monitor your progress.
Achievable: Aim for the sweet spot, not too high or too low. Choose a goal that feels just right.
Realistic: Five-minute patient wait times sound great. But it's probably an impossible goal in the real world of your healthcare practice.
Trackable: By choosing specific, measurable goals, you can track your improvement over time. Note your efforts in a journal or track them on an app so you can see your progress.
The main reason why most goals fail is lack of clarity. That's why it is important to set SMART goals. By setting goals that are specific and attainable, you will save time and effort and get closer to your destination. Make sure your goals are challenging but achievable. Make sure your goals are relevant to your practice's success. Commit to a time frame for achieving your goals. Hold yourself accountable.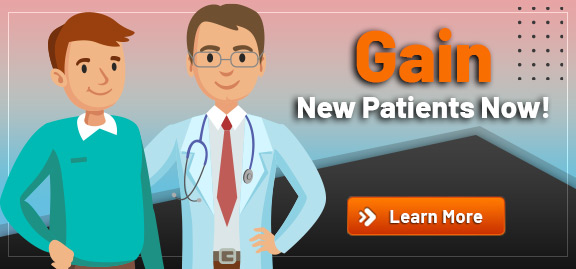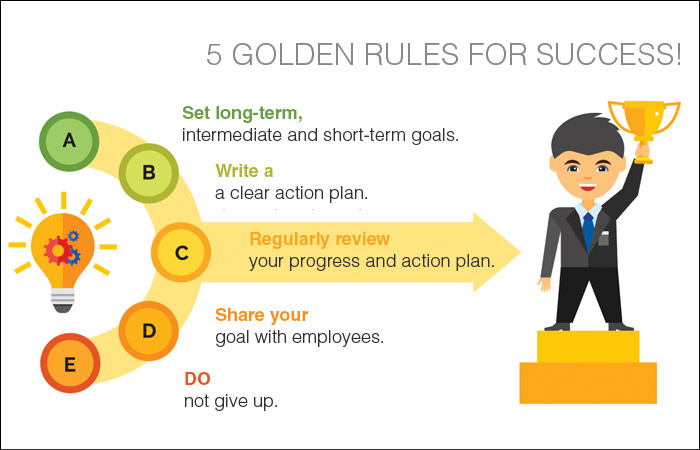 3. Identify Metrics that Measure Success.
Identify and align key performance indicators (KPIs) with each of your goals. These metrics will help you determine whether you are on the right track. Thoughtfully selected metrics can help you monitor your progress and overall performance. Setting and monitoring the right metrics can also help your practice:
Identify your staff's current performance levels
Track progress toward achieving business goals
Focus on driving growth in key departments
Drive accountability among employees
When you determine what metrics to track, keep the following factors in mind:
Do these metrics align with your objectives?
Will these metrics help you make decisions?
Can you measure these metrics effectively?
4. Identify Challenges.
As you think through all the steps and processes, remember to consider the challenges you face. You can safeguard your practice from inevitable problems, while you proactively avoid challenges that are likely to prevent you from achieving your goals.
Always plan for potential obstacles. Be prepared when unexpected challenges arise. If your goal to attract a thousand new patients in a year turns out to be unrealistic, adjust that goal to something more realistic and attainable.
Other challenges may include personal fear, lack of funds, or the need for better staff training. Once you know what's standing in the way, you'll find it easier to remove these obstacles and achieve your goals.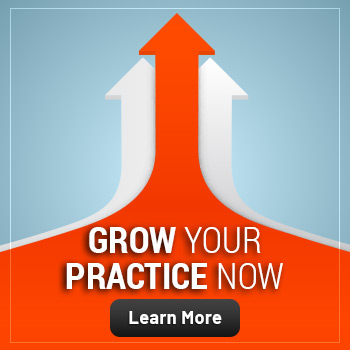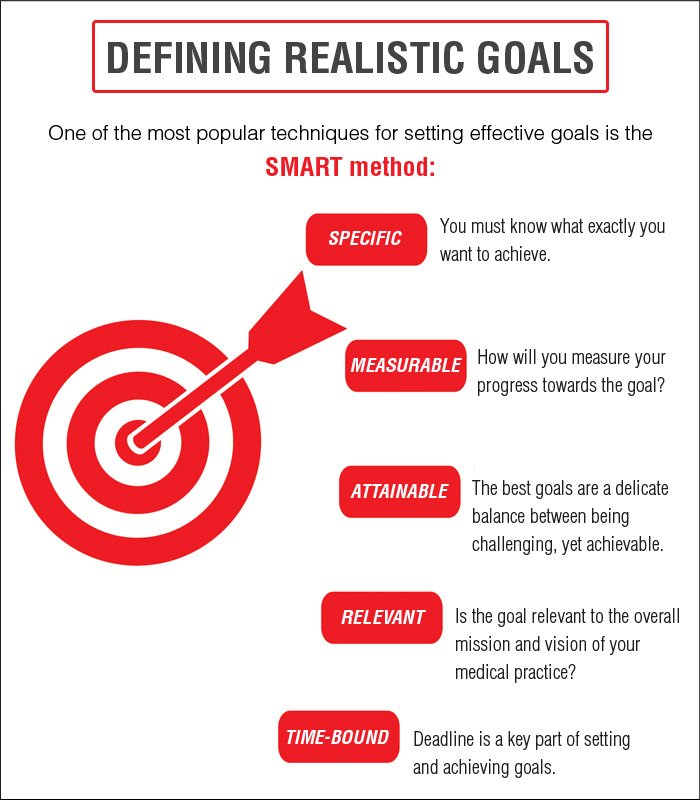 5. Track Your Progress.
Achieving your goals is only possible if you have the right system to track and analyze your progress and performance. Find a way to monitor your outcomes regularly. By tracking and controlling the outcomes of your goals, you'll gain confidence that your strategy is working in your favor. Create a system for tracking and analyzing your activities and measuring progress toward your goals.
Goal Ideas for Your Practice
What are your specific goals for your medical practice? Here are several ideas about business goals and objectives you can aim for in your practice:
1. Attract more patients
2. Run a campaign for patient retention
3. Effectively manage cash flow
4. Improve your online presence
5. Invest in staff training
6. Launch at least one new service
7. Improve patient experience or patient satisfaction score
8. Reduce operating costs
9. Improve the quality and quantity of online reviews
10. Improve your leadership skills
Tips for Setting Achievable Goals
The first tip for setting reasonable goals for your healthcare practice is to understand that your practice's growth and existence depend on them. The goals you create will help focus your staff on where to spend their time, energy, and efforts.
The success of your medical practice is closely tied to the hearts, minds, and actions of your staff when they come to work every day. So, it is important to set aside time to reflect on what is most important to you and them in the weeks and months ahead. Be careful to choose no more than five specific goals. Here are some tips for setting reasonable goals that you and your staff can follow through on.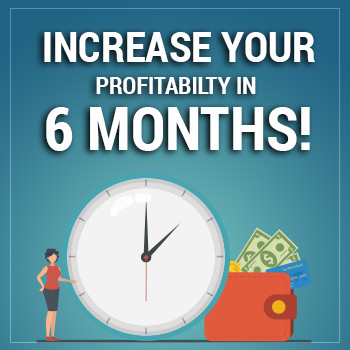 1. Involve Your Staff: Several heads are better than one. Involve your employees in identifying your business goals. This will provide you with essential data for setting goals that are specific and achievable.
2. Identify and Fix Blind Spots: Every business or healthcare practice has blind spots. Ask your employees to help identify yours. Create a simple questionnaire to help you find the blind spots that can lead your practice astray.
3. Remember Lessons Learned: Always incorporate the lessons you've learned into your goal-setting strategy for the coming year. Performing annual goal-setting exercises offers a perfect opportunity to evaluate your performance and adjust your course.
4. Create Relevant Goals: When writing goals for a new year, ask yourself if your goals are relevant to your practice's business plan and strategic priorities? Always check your direction and progress before plunging into a new year.
5. Communicate Your Goals: Decide the best way to communicate your goals to your staff and stakeholders.

Remember, there's no single method for goal-setting that fits every practice's needs. Don't get discouraged if some popular method does not work for you. You can always explore other useful and straightforward methods of goal-setting. Setting specific, measurable, realistic, achievable, and time-bound goals can help your staff put their best foot forward, and help your practice grow and thrive into the future.
Learn more about setting SMART achievable goals for your medical practice. Discover the benefits of planning better and using more effective analysis strategies. If you need help, contact us.