6 Tips for Marketing to Millennial Patients in 2018
Posted on

If there is one generation that healthcare marketers cannot stop talking about, it is the millennials. Heavily sought after by most healthcare practices, the millennial generation presents a tremendous business opportunity. Medical practices of all specialties and sizes around the world are trying to engage and retain millennials and understand what drives them and influences their preferences.
According to published reports, millennials make up the majority of the U.S. economy and represent nearly $600 billion in spending opportunity. In addition, this customer segment is likely to spend $1.4 trillion per year by 2020. In order to win over this younger generation, healthcare marketers will need to create a strategy that can attract and nurture millennials into lifelong customers.
Understanding the Millennial Patient
Born and raised in a tech-savvy world, the millennials are trendsetters across all industries. Therefore, healthcare practices will need to innovate advanced marketing strategies that will identify and meet their demands.
For millennials, a positive word from a friend or someone they know is more reliable than a fancy marketing brochure or a paid ad. It is important to remember that you are trying to attract a group of people who tend to reach for their smartphones during commercials. This segment does not get drawn to traditional advertisements. So, instead of spending your precious dollars on ads, it is advisable to focus on creating useful content. Informational and relevant content is the key to attracting millennials. If you provide them with information that can benefit them, they are more likely to think highly about your practice.

It is critical to understand millennials before attempting to engage with them. Here are some of the common traits associated with them:
Healthcare-conscious: Millennials believe in taking on the responsibility for their healthcare. Flocking to buy health wearables is an excellent example of this. The younger generation is actively buying fitness bands and other types of health monitors that enable them to take control of their healthcare.
Use smartphones for accessing information: More than 90 percent of millennials rely on their smartphones for obtaining healthcare-related information primarily because this is quick and convenient.
Prefer interactive healthcare experience: Millennials desire an interactive consultation that empowers them to take ownership of their medical journey. In fact, millennials are one of the main reasons a good deal of effort is being put into telemedicine by many healthcare facilities.
Read online reviews: Most millennials read at least five to six online reviews before visiting a medical practitioner. They seek out opinions many online platforms, including medical websites, third-party review sites, online chatrooms and online healthcare forums.
Trust word-of-mouth: Millennials care about referrals from family and friends. According to research, millennials are twice as likely to seek referrals from friends before consulting a healthcare provider.
Technology-savvy: Millennials place strong importance on advanced technology. If a medical practice fails to stay up-to-date with the latest technological innovations, it may become irrelevant to this younger generation of patients.
Tips for Attracting and Retaining Millennial Patients
A lot of medical practices strive to attract, engage and retain millennials. However, reaching and engaging millennials requires an understanding of what they want and where they hang out to find it. Here are six tips on how practices can capture the attention of millennial patients.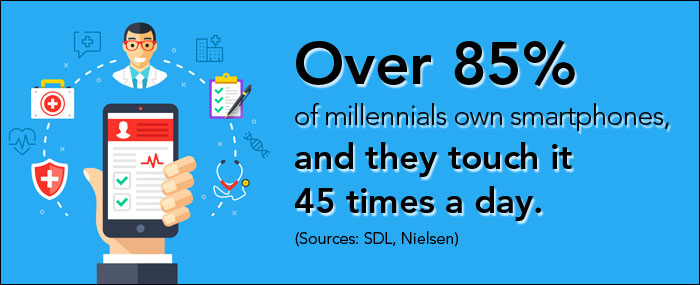 1. Optimize Your Website: The aim is to ensure millennials can find your practice online, and when they do, they must stick around long enough to schedule an appointment.
If you have not optimized your website for mobile devices, then you are already way behind. Millennials' favorite devices are not desktops or laptops; they are smartphones. This customer segment is spending more time on their smartphones than any other platform and is utilizing them to make informed healthcare decisions. Therefore, if your website is not quick to load and easy to navigate on mobile devices, you will not be able even to attract, leave aside retain, any part of that $200 billion customer segment.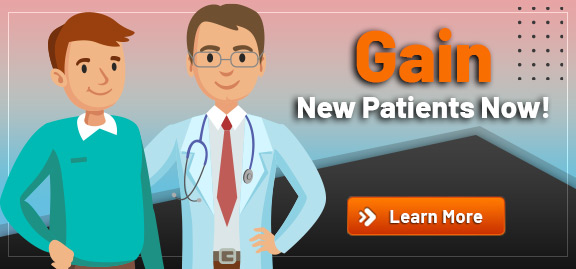 According to experts, every page on your practice website must load within three seconds. Millennials may not have the patience to watch a slow page loading. Every time you change an element on your website, test it.
In addition, try to upload videos or slide presentations on your website. This is because millennials do not want to read extensive content; they prefer content that is quick to grab and is visually appealing.
2. Leverage Social Media: A significant percentage of social media users is comprised of millennials. Before you can attract these people to your practice, it is important to identify where they spend their time and what language do they speak. Merely creating a social media profile is not enough. You will need to serve trending and captivating content that can provide quick and actionable information about your business and services. In order to engage this particular group of patients, it is essential for practices to communicate quickly and clearly, offer personalized assistance on social networks and take patients' comments seriously.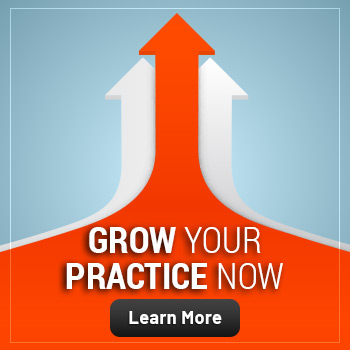 When looking to engage millennials on social media, make sure you have a clear brand personality. You can strengthen your personality by sharing engaging information multiple times per week. You can also share videos of your services or testimonials on how other patients have benefited from your products. However, while sharing images and video of your services on social networks, adhere to HIPAA guidelines. You can also engage with millennials by replying to their comments and questions, sharing their posts and asking for their feedback. Effectively engage millennials on social networks and build an online army of followers who are loyal to your brand.
3. Maintain a Positive Online Reputation: Having a positive online reputation for your practice is essential no matter what, but it becomes even more important when marketing to millennials. This generation puts a lot of emphasis on how your practice is perceived by its existing patients. Studies reveal that millennials search for online reviews before seeing a doctor. If you have great online reviews, you must prominently display them on your website or social media pages. However, if your reviews are not very encouraging, you can ask long-time or loyal patients to post a positive review of your practice. Another effective way to improve your online reputation is to have patient testimonials or case studies on your practice website. This way millennials can see from a firsthand experience that your existing patients are happy with your services, which will encourage them to book an appointment at your office. When targeting millennial patients, it is important to Invest in a progressive online marketing strategy that promotes positive reviews and helps patients spread the good word about your practice. However, do not ever post fake reviews.

4. Offer Valuable Content: Marketing to millennials is different because although they want to be informed about and stay in control of their healthcare, they also have a short attention span. This can be challenging, and therefore you must convey the relevant information to them quickly and clearly. Visually appealing and interactive content such as videos, infographics, blogs and tweets can help attract and engage millennial patients. However, because millennial patients have a short attention span, make sure the video content is digestible. The average duration of video content should be one minute. This requires you to focus on one positive aspect of your services or practice. The more interactive your content is, as the more you can engage millennials. Infographics can also serve as a great marketing tool for targeting millennials. This is because infographics are short snippets of useful information displayed in a visually appealing manner. You can also consider writing blog posts for disseminating information about your practice to millennials. However, the articles should be easy to read and supported with graphics.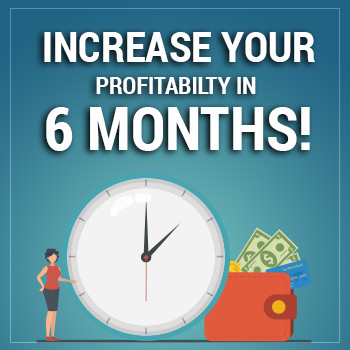 5. Focus on Developing Mutual Respect: Right from your online marketing strategies to appointment scheduling, every touch point is an opportunity to form a relationship based on mutual trust and understanding. Trust is earned. Be honest and deliver what you promised. When you consistently deliver unmatched patient service, you will lay the footing for a long-standing relationship based on respect and trust.
When a new patient calls your office, help him or her take the next step toward trusting your practice by having a real person answering the phone. Make sure your staff is well-trained and educated about the various services that you offer. Your staff must know what makes your practice better than competitors. Failure to answer questions asked by the caller will result in loss of your credibility. If your practice is not what the potential patient is looking for, he or she will hang up and call the next practice on the list. It is important to respect your callers' time, and they will reward you with business.
6. Utilize Influencers: Celebrities have the power to influence millennials. Millennials tend to find social media celebrities more authentic and accessible. Social media celebrities are people with a massive fan following on social networks such as Instagram and Twitter, and they represent the younger generation with their thoughts and posts. In recent years, medical practices have achieved great success by partnering with social media influencers to promote their services subtly and naturally. Instead of traditional advertising, you can utilize influencers to talk about your services and products within their network and help you increase leads and referrals. You must make it a priority to establish strong relationships with influencers who can help you reach millions of millennials efficiently and entertainingly through their blogs, live video, podcasts and social feeds. With an influencer promoting your practice, it will not feel like an ad. If done thoughtfully, it will feel like a trusted friend recommending a tried service. However, it is important to choose the right influencers who can maintain an appropriate tone and do not appear forced or unnatural, in which case you may risk losing credibility among the target audience.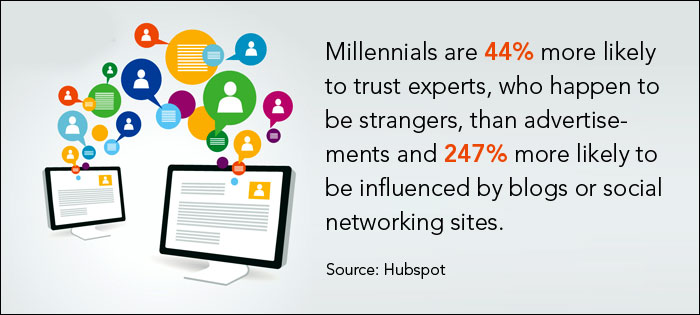 Wrapping Up
Understanding what does and does not work to attract and engage millennials is a challenging task. They are such a varied group, which makes it difficult to choose a specific marketing strategy.
Since millennial demographics are so varied, marketing your healthcare practice to them is difficult. However, with millennials being more than 25 percent of the U.S. population, it is not wise to ignore them, either.
Therefore, if you want to be successful, it is essential to target them correctly. You must spend quality time on understanding their minds. You can start by optimizing your website for mobile devices and then move on to focusing more on social networks and sharing user-generated content. Make sure to stay active on social networks if you want millennials to engage with your practice.
Marketing to millennials is a different ballgame altogether. You will need to either throw out or make a lot of changes to your old marketing rulebook. In order to see a significant increase in engagement and conversion rate, you will have to connect millennials to your brand and appeal to their emotions.
At Practice Builders, we understand how important millennials are to the success of your medical practice. This is why we work with you to customize a unique healthcare marketing strategy that grabs the attention of one of the most powerful customer segments.
Through our carefully developed approach, we can help your medical practice attract and retain millennial patients. To learn more about how Practice Builders can help you reach out to millennial patients, contact us today.