How to market a hospital?
Posted on

There are thousands of ways to market a hospital. With the right mix of strategies, you can identify the most effective healthcare marketing tactics for your hospital. Here're the top five ways to market a hospital.

1. Facebook Advertising
Hundreds and thousands of small to medium-sized medical practices advertise on Facebook. It is an effective and inexpensive way to market a hospital. Facebook ads allow you to target specific audiences based on age, location, gender, interests, and online behavior.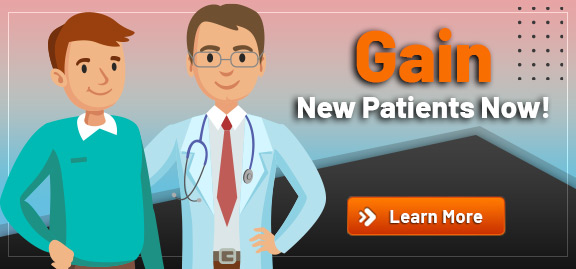 2. Google My Medical Practice
If you run a local medical practice targeting local patients, Google My Business (GMB), it is the most effective healthcare marketing strategy. GMB combines all your different Google platforms into one central place, including your Google Maps profile, Google+ profile, Google reviews, and access to data on Google Analytics and Google Insights. GMB gives your medical practice credibility and visibility, and raking your GMB listing must be on your priority list.
3. Google Adwords
No other marketing method has the potential to get your medical practice before that many pairs of eyes other than Google Adwords. It's competitive, and if you know your business goals, it can work very well for you. Though it's a paid channel, it is less expensive when you are utilizing on-page SEO tactics. Unlike other marketing channels, Adwords is a symbiotic channel that can be paired with other strategies to maximize results. As a paid healthcare marketing channel, you can get immediate results and scale as per your budget.
4. Content Marketing
Most healthcare marketers say that content marketing has the most significant impact on their medical practice's revenue and growth. Unlike paid advertising, content marketing focuses on long-term results. The initial payoff might be lower than expected, but the long-term, sustainable growth in visitors, leads, and patients can single-handedly carry a medical practice. If you consider this strategy for your medical practice, make sure you have the time and money needed to get going with no initial ROI. Too many medical practices are just wasting resources creating mediocre content with no ROI, now or ever.
5. Social Media Marketing
Using social media for medical practice is non-negotiable. If people can't find your medical practice on social networks, they will look for your competitors who ARE present on popular social channels. The question isn't whether you should have an active social media presence; it's how much time and resources you should be investing in expanding and strengthening your social media presence. For some medical practices, it makes sense to invest heavily in organic social media growth.