How to promote your chiropractic business?
Posted on

Looking for guaranteed ways to promote your chiropractic business? These five ideas can be implemented quickly and will deliver instant results:

1. Evaluate your brand image. Does it convey your personality or tell prospects what makes your practice unique? If not, go for a makeover. Get a new logo and make sure it is printed on your marketing collaterals. This uniformity will make your brand recognizable and build trust within your target audience.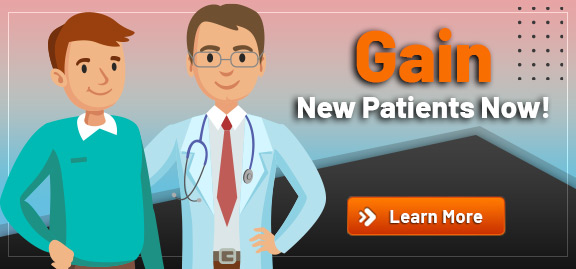 2. Invest in digital marketing strategies to strengthen your online presence and promote your chiropractic business. Targeted digital marketing campaigns will help connect you to the right set of target audiences who need your services.
3. Soliciting and promoting positive patient reviews is a fantastic way to promote your chiropractic business. Asking for patient reviews should be an integral part of your business practices. However, gathering reviews won't help you much if you don't have a place to display and promote them. You can consider creating a separate page on your website for reviews, and including them on popular third-party review sites, like Yelp, Healthgrades, or Google Reviews.
4. Leverage social platforms like Facebook, Instagram, and Twitter to spread the word about your practice. These platforms have billions of users engaging in them every day, who can be your target audience. All you have to do is create a profile of your chiropractic practice. You can also promote your chiropractic business by offering free tips through social media posts. These free tips may turn into follow-up appointments, which will generate revenue for your practice.
5. Create a mobile-responsive website to promote your chiropractic business. You can attract local patients better when you have a professional website. But make sure to create an appealing homepage with a user-friendly design and relevant content to motivate visitors to engage in your services. You can also consider using scheduling software online to enable prospects to book an appointment online.