How Patients Choose Doctors and Why It's Important for Marketing?
Posted on

There was a time, not long ago, when the Internet and smartphones had not yet put the whole world at our fingertips. Back then, the challenge of finding a new doctor sounded something like this:
Ann: Do you happen to know a good gynecologist?
Mary: Mine is wonderful. Here's her office phone number.
It was simple, face-to-face, and personal. Today, thanks largely to the Internet, patients choose doctors very differently. Their methods go far beyond merely seeking personal recommendations and health office phone numbers from friends.

The Internet allows prospective patients to customize their searches in great detail. With just a few mouse clicks, they can find a doctor who treats their specific illness or condition, accepts their health insurance, offers virtual telehealth video visits, has suitable office hours, is located near them and speaks their language. All in a matter of minutes or even seconds.
For today's healthcare consumer, information is power
It's all part of the consumerization of American healthcare and it represents truly amazing progress for patients. If information is power, then healthcare consumers are seizing more of it by the minute. But what does that mean for marketers who are trying to help their client-physicians attract, engage and convert new visitors or add an effective new physician marketing strategy? And what does it mean for healthcare practices, hospitals and clinics that seek to improve consumers' access to care while they engage new visitors and create exceptional experiences for the patients and families they serve?
In a recent Wakefield Research survey, 1,000 healthcare consumers were asked how they choose their doctors. This survey turned out to be worth its weight in gold because it provided a wealth of data and healthcare marketing insights that can help healthcare practices attract, engage, retain and serve those consumers who are seeking care.
What does the latest research reveal?
So how do patients choose new doctors? Here are some healthcare marketing insights that can help you put the latest research data into practice.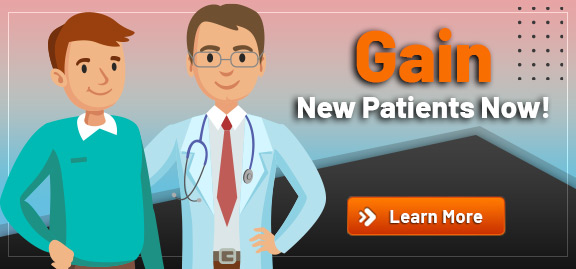 57 percent of healthcare consumers now use the Internet to search for new providers
For those seeking a primary care provider, the Internet is the top-listed source, followed by their insurance company, then personal referrals
For those seeking a specialist, provider recommendations came in first, Internet searches second and insurance recommendations third
Check your doctor's online presence
According to the latest research:
77 percent of consumers "always" or "regularly" read online reviews when browsing local health practices, a dramatic increase from 60 percent in 2020
13 percent of people in 2020 "never" read online reviews or checked their doctor's online presence compared to just 2 percent in 2021
Consumer reliance on the Internet keeps growing along with consumer choice. Consumers use Google, Yelp and Facebook, which have become popular business listing platforms. These platforms allow consumers to check their doctor's online presence by noting whether they appear on sites like Healthgrades, Top Doctors and WebMD Care. Such platforms allow users to search for doctors based on medical specialty, disease or condition, and the latest medical procedures offered. Always check your listings on those platforms to ensure accuracy and consistency.
Be sure to update your Google My Business profile
Compared to Google, other professional listing platforms are pipsqueaks. Google My Business is the undisputed champion for local searches. That's why it's essential for individual physician practices to optimize their Google My Business profiles. Make sure that you claim, verify and update each of your listings.
More consumers use hospital websites to find doctors
According to the latest research: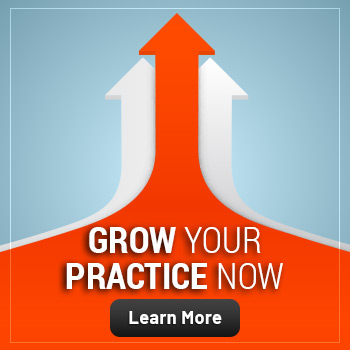 45 percent of online consumers use hospital websites to find doctors, up from 38% in 2017
20 percent of consumers start their search using a hospital site
What does your audience want?
According to the research study:
40 percent of patients say they want virtual healthcare in their homes or offices, and 50 percent of millennials and Gen Xers would switch providers just for telehealth visits
48 percent of respondents said they prefer to schedule appointments by phone, but 43 percent prefer to book appointments online
30 percent of patients want to know which providers treat COVID-19
Patients want better communication and stronger relationships
That's why your physician bios are crucial to your physician marketing strategy. Patient prospects are looking for a variety of information on doctor bios. For instance, nearly half of the patients surveyed said they are interested in your educational background, biographical information and patient reviews. So, it pays to make sure that your doctor's bios contain this essential information:
Updated headshot, with extra credit for smiling doctors
The physician's personal story and philosophy of patient care
Patient reviews (be sure to use a system that guarantees their authenticity)
SEO-friendly content and search-friendly URL to ensure patients find the provider they're looking for
Consumers are using virtual assistants to find a doctor
More consumers than ever are relying on virtual assistants such as Alexa and Siri to find care and health information. Among those people who used virtual assistants, including the ones on health system websites, nearly 75% found them helpful for identifying a provider or practice.
Consumers want more SEO-friendly content aimed at voice search
With a dramatic rise in the use of virtual assistants, more and more providers are including the necessary back-end code and longer SEO keywords to help prospective patients use voice search and help virtual assistants like Siri and Alexa find desirable content.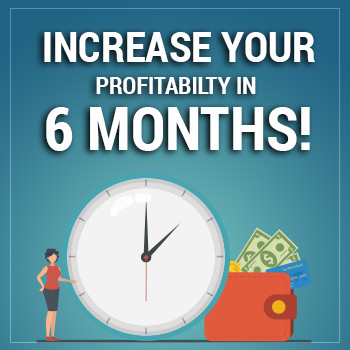 The role of Internet usage and digital access continues to grow in the healthcare marketplace, and health practices need more in-depth research and better healthcare marketing insights to guide their way. The actionable steps contained in this article should help your team attract, engage, convert and retain more new patients as your practice addresses the rapidly changing world of consumer preferences.
If you need help navigating this changing landscape, you should consider partnering with a healthcare marketing agency for professional guidance. If all the above information makes you long for the days when people just asked a friend or neighbor for a physician referral, then it's time to find a marketing partner who can help you reach your audience via custom solutions, from complete doctor bios and Google My Business profiles to SEO-friendly content in website pages, social media platforms and blogs.
Starting today, you can make your life much easier and more profitable by consulting with the healthcare marketing experts at Practice Builders. To learn more, visit practicebuilders.com, call 833-364-0793 or email: info@practicebuilders.com.