How to retain patients?
Posted on

Many medical practices do an excellent job attracting patients and then become complacent with patient service as they get busy attracting new patients. However, the truth is when a patient makes the first appointment in your medical practice – your efforts to retain the patient should begin. The most significant medical practice goal of your medical practice is to retain patients. Here're the top six ways to retain patients:
1. Set patient expectations: Failing to set expectations early on will only damage your relationship with your patients in the long run. When patients know what they can expect from you, it will build trust and put their minds at ease. This way, if you exceeded a patient's expectations ten times but failed to deliver one time, that one experience will stick out in your patient's mind. While the upset patient may not mention it to you, chances are he or she will share the bad experience with others.

2. Stay in constant contact with patients: One of the best ways to build relationships with patients is frequent communication. You can communicate with patients through phone calls, emails, texts, and a thoughtful card. Consistent contact is important because it makes patients feel appreciated and valued. Informed and valued patients will have more reasons to stick to your medical practice.
3. Implement patient feedback surveys: Encouraging your existing patients to give feedback will go a long way in helping you retain patients. Feedback is crucial because it gives insight into how patients perceive your services. Simply put, treat every feedback as a gift because it will provide valuable information for areas in your medical practice that may be missing the mark.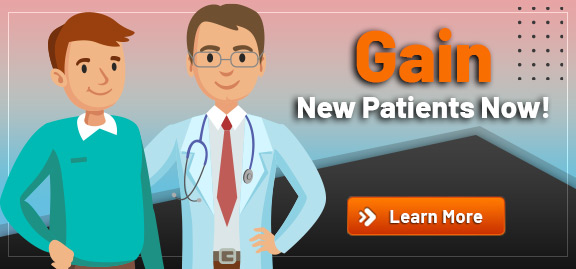 4. Ensure proactive service: Delivering proactive service means that instead of just waiting for problems to happen, medical practices can anticipate and develop solutions to prevent them from occurring. This involves becoming aware of the patient's need to be informed. By proactively approaching a patient satisfaction problem, you can stop the problem before it even happens.
5. Strengthen your online presence: The rise of social networks has made it easier to build relationships with patients online. You can create an account on major sites like Facebook and Twitter as most of your patients are likely to be active on one of these sites. Begin building relationships with patients by providing generic, valuable content and engaging with people who comment and leave feedback.
6. Go the extra mile: Going the extra mile is a great way to build relationships and show your patients you have value to offer them. This will build loyalty and help them choose to stick with you, even when competitors approach them.