How to track the results of your marketing efforts
Posted on
Whether you market your healthcare practice through a website, newspaper, magazine or journal ads, or on broadcast media such as radio or TV, or through roadside billboards, you should know what kind of results you are getting. You should know exactly what your return-on-investment (ROI) is. And the ONLY way to know for sure is to TRACK your results. Here's how to do it correctly:
Every time your office phone rings, a potential new patient or referral source could be at the other end of the line – especially if you are doing external marketing in broadcast, print or outdoor media. Does your staff understand the importance of every inbound call? Do they understand that a potential new patient or referral source may be initiating that call? And do they understand that new patients and new referral sources are the life-blood of your practice (and, consequently, job security for them)?

You need your staff cooperation to track effectively.
Staff cooperation is critical to your tracking success. Without it, you cannot track any results.
Yet many practitioners find that the people who answer their phones are unwilling to take those critical extra steps required with new callers. Your front office staff may already feel overworked. They may resist change. And they may see tracking as "just one more thing I have to do"… unless you do something to help them see the value of tracking. To overcome your staff's objections or reluctance, you should: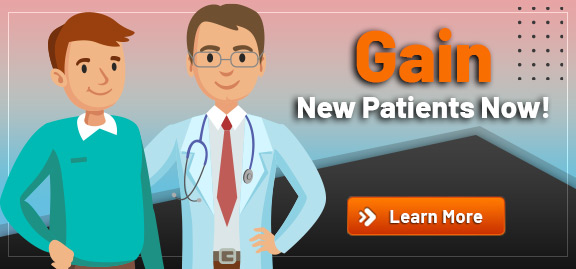 Train them to understand the real value of tracking from their point-of-view (professional growth, financial stability for their employer, job security for them, financial rewards)
Train them how to track
Compensate them for each converted new patient appointment
Take advantage of tracking technology to provide your staff the necessary tools
Tracking effectively means asking the right questions… every time.
It's not enough to ask new callers how they heard about your practice. In fact, that's just the first in a short series of questions you must ask in order to track effectively. Let's say that you are running a print ad in your local newspaper. Your first-time caller should always be asked:
How did you hear about our practice? (Caller says, "I saw your ad in …")
What was it about the ad that got your attention? (Headline? Picture? Offer? Etc.)
What was it about that ad that prompted you to call us today?
Each of these responses should be recorded in a new caller log or notebook that's been created for just this purpose, along with the caller's name, reason for calling, and contact information. Better yet, with new technology all calls can be recorded and all the caller's information can be saved in your database. Without this critical information, you have no idea whether a marketing tactic is working or not. You have no idea why it's working or not.
When attending a Practice Builders' Strategic Marketing Workshop you can learn more about tracking effectively and training your staff to perform.