7 Healthcare SEO Trends for 2022 You Must Follow
Posted on

Now that 2022 is well underway, this is a great time to review your search engine optimization strategy. Like most areas of digital healthcare marketing, healthcare SEO undergoes constant change. However, with frequent Google algorithm updates (at least one or two every year) it's necessary to update your own SEO strategy more often than your other healthcare marketing strategies. Why? Because using the same SEO strategy year after year can be a recipe for disaster in the form of bad results for your healthcare practice.
With that in mind, we've identified seven healthcare marketing trends of SEO that you should keep in mind for the remainder of 2022. If you want to ensure your continued success with healthcare SEO and your healthcare marketing in general, please take a few moments to review the following SEO trends.
1 Understand Google Core Web Vitals and your user's page experience
According to a last year's Search Engine Journal, Google's Core Web Vitals will be the most critical SEO factor for 2022. What are Core Web Vitals? They measure:
How fast your web pages load
How responsive your site is when users interact with it
Stability of your content as pages load
Google combines these metrics with other page experience metrics, such as mobile friendliness, to determine your page rank.
Having a good page experience means your potential patients can find the information they need and access it in a fast and intuitive way. Google describes this as "making the web more delightful for users across all browsers and surfaces."

2 Optimize your content for your reader's "search intent"
Google's focus on search intent ties into recent algorithm changes that use artificial intelligence (AI) and natural language processing (NLP) that finds ways to program computers to analyze languages more accurately. Obviously, Google is trying to better understand what people are asking for when they enter a search query. Search intent ensures that content targets the information that a user needs.
Google's algorithm rewards relevant content. So, the more relevant your content is to a user's question, the more likely it is to climb the search engine results page (SERP). There are four types of search intent:
Informational: The user is looking for an answer to a question.
Commercial: The user is considering options and seeking information to help them decide.
Transactional: The user wants a service or product and needs information on where to get it.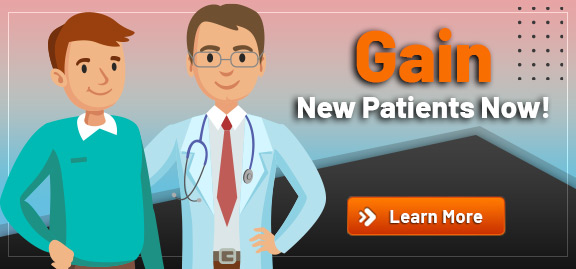 Navigational: The user wants to find a specific service or website.
3 Use more than just your primary keyword
Sure, your primary keyword can give you a direction for your page, but it's also important to add semantically related keywords that are all related to the page topic or concept. When writing a page about knee replacement, consider adding keywords like orthopedic surgeon, recovery time, physical therapy, and length of surgery.
You'll find semantic keywords on many SEO tools. You can also use Google's related search suggestions at the bottom of the search page to see what kinds of topics or questions are related to your keyword. Just remember that you should always write for your reader and
answer their questions clearly in your content.
4. Maintain your content's EAT factors
The acronym "EAT" stands for experience, authority, and trust — these are the three factors Google considers when looking at the quality of a webpage or blog. The higher the EAT, the better the content quality. The better the content quality, the more likely the page will rank higher in search.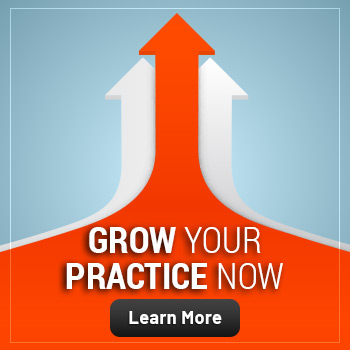 EAT is especially important for healthcare websites because Google scrutinizes these pages more carefully. Healthcare is considered "your money your life" (YMYL) content, information that could impact a reader's health, safety, or financial wellbeing. Without EAT factors, Google will place your content lower in users' search results. It pays to ask yourself:
-Will my audience easily understand the information I've provided?
-Have I answered my reader's questions clearly and completely?
-Are my sources credible, accurate, and up to date?
You can improve EAT in your healthcare SEO content by skipping the medical jargon and using plain language that a 7th grader would understand. Instead of "essential hypertension," use "high blood pressure." Make your content easy to navigate by breaking it up and using good, keyword-rich subheads. And consider the order of your content. You want your reader to find what they're looking for within a few seconds of landing on your page. Always answer their most critical questions at the top and check your content for accuracy. Make sure you link to credible websites and source reputable experts. Then try to stand out from your competitors by sharing a unique point of view or new research on a topic.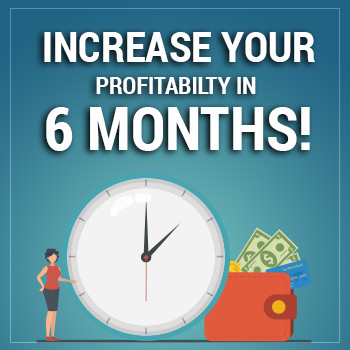 5. Voice search is a popular and growing trend
When your content keeps NLP and EAT in mind, it will also lend itself well to voice search. Voice search has become a top choice for smartphone-based searches. Last year, an estimated 94 million Americans owned a smartphone with a speaker, an increase of 24% over 2020.
Voice search considers not only what your potential patients are asking but how they are asking it. content should use long-tail, conversational keywords. For example, instead of typing "back pain aspirin," consider asking, "Does aspirin help back pain?" Spell out questions in your content and provide clear, concise answers.
6. Write more long-form content
Long-form content can feel overwhelming even for an experienced writer. What? You want me to write a 4,000-word article by tomorrow?
Sure, long-form content takes more time to write, but it gives you more opportunities to include a range of keywords and create content that ultimately turns into organic search gold. Longer content tends to earn more shares and links, which build your site's authority and improves your overall SEO. If you or your staff do not have time for content creation, look to a reputable healthcare marketing partner or even a healthcare SEO agency for help.
7. Optimize your video content
Don't overlook video as a valuable part of your healthcare content marketing strategy. According to a 2021 survey by Wyzowl, over 75% of marketers surveyed said that video directly helped increase their sales. By the same token, video can help you attract and convert more new patients.
In addition to being a great engagement tool, video can also boost your healthcare SEO strategy. Take some time to optimize any videos you may have on your website or on YouTube by incorporating your best keywords into the video title and description. If you need keyword suggestions, you can use YouTube search or try tools like TubeBuddy or Google Trends for more YouTube keyword suggestions.
Conclusion
If you use healthcare SEO services or a healthcare SEO agency, talk with your web team about using on-page schema markup for your videos. This can help your videos make it to the top of Google's SERP. Last year, Google also rolled out some new markup options that give you even more opportunities to increase your video SEO visibility.
If your healthcare SEO strategy isn't quite ready for 2022, then you might want to consider following the trends discussed above. With these trends and best practices, you can put your best SEO foot forward for the rest of the year and beyond.