The Best Medical Marketing Tips You Will Read This Year
Posted on

In today's increasingly complex world of digital communications, some healthcare practices find themselves drowning in a sea of questionable medical marketing advice from equally questionable sources. To complicate matters further, they are faced with an ocean of Internet-based, fly-by-night healthcare marketing, and social media advisors online. Sometimes, getting good advice is like trying to find a single droplet of green water in a blue ocean.
The best medical marketing companies have vast experience working with doctors and other health providers in a wide variety of medical specialties. Those marketing companies provide actionable, reliable medical marketing tips based on proven results and carefully customized marketing strategies for their clients. Everything they do is designed to help your practice grow and gain new revenue with effective strategies and easy to implement tactics.

Fortunately, most health providers today understand and appreciate the need for proven, effective medical marketing strategies and tactics. Unfortunately, they end up wasting precious time and resources weeding out the good from the bad online. To make life easier, here are the best pieces of medical practice marketing advice that you'll read this year.
Start by Identifying & Understanding Your Current Patients
Your current patients are a microcosm of your target audience. You should have a good idea about their ages, ethnicities, cultural background, occupations, education levels and socioeconomic status. Once you have identified these traits, you will have a much better idea about your target audience and how to attract new patients. If, for example, your current patients tend to be less educated, then you should design your communications, web content and social media messaging to be more easily read and digested. In other words, don't offer content that's written at a college level for people who may not have finished high school. The more you understand your current patients, the easier it will be to communicate with potential new patients.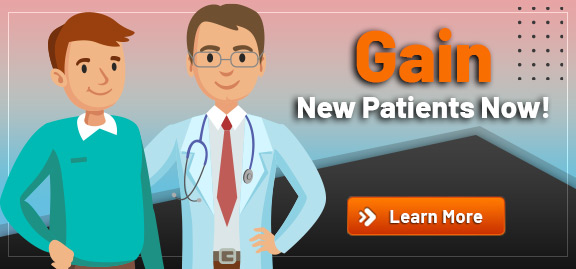 Your Website is Your Calling Card
Regardless of education or socioeconomic background, the vast majority of today's potential patients are searching the Internet to find local physicians, general health information and information about specific healthcare conditions, procedures or services. If your SEO is working as it should, many potential new patients will visit your website to learn more about you. Visiting your website should be a good-to-great experience for them. First impressions count! Your website should be easy to navigate and responsive, meaning that it automatically adapts to read easily and look great on any device it's being viewed on, especially mobile devices like portable tablets and cellphones. Your website should also be interactive, have customized features, load quickly on all devices and contain informative, relevant content about the health conditions you treat and the procedures you perform. Your web pages should be optimized to load quickly because patients are notoriously impatient. Slow-loading pages will irritate visitors and they will leave your website for greener pastures. Your website should also allow potential new patients to contact you with questions and book appointments easily. By offering an improved patient experience, you will dramatically increase your new patient leads and improve retention of current patients.
Search Engine Optimization (SEO) is Critical to Your Success
An excellent, reputable medical marketing agency will design your website using best SEO practices. They will structure each of your web pages and images for optimal searchability and use the most relevant keywords and phrases in your content to ensure your website's placement on the first page of Google search results. You'll want to appear on that first page because the vast majority of people searching online will not look beyond the first page of search results.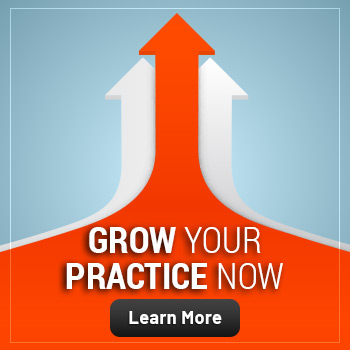 Your medical marketing agency will research competitive keywords and phrases and apply what they learn to ensure that your website appears at or near the top of Google search results. For example, if you want to rank high for a specific condition or treatment, your site should devote an entire page to that condition or treatment using the best keywords and mention those geographic locations where your practice operates. If your practice is located in Chicago and you offer treatments for pain, your keywords should include "pain treatments in Chicago" or simply "pain treatments Chicago." The most reputable medical marketing services will focus a good deal of attention on developing and optimizing your SEO.
Use Consistent Practice/Provider Profile Listings
Inconsistent business listings can have a significant impact on your SEO. Your business name and contact information that displays when current or potential new patients search for you online should be identical on every platform. Your medical marketing agency should adhere to these best practices using Google My Business. Consistent, uniform business listings across all platforms let Google know that all the information displayed is accurate. When your business information is identical on all directories and review sites Google will have higher confidence in ranking you ahead of competitive practices in your local area. This may seem like a minor detail, but it is critically important to Google's trust when ranking your website. In fact, it's one of the three most important SEO ranking factors in medical practice marketing.
Enhance Your Online Reputation by Increasing Positive Patient Reviews
Another top-three critically important SEO ranking factor is patient reviews. Patients are over 90 percent more likely to choose a practice with higher numbers of positive patient reviews over a practice with lower numbers and lower star ratings. The best medical marketing services offer excellent reputation management programs that will help you generate and publish more positive patient reviews. When your overall star rating is 4.5 stars or higher, it will be easier to attract and retain new patients, which makes medical practice marketing a critical factor in your overall marketing success.
Referrals Are the Life Blood of Medical Practices
Do you have a solid referral strategy in place? Do you ask happy patients for referrals? Do you have an effective physician referral marketing strategy? One of the easiest and least costly ways to gain new patients is from patient and physician referrals. Referral outreach will result in significant increases in new patients. Savvy medical practices will even hire physician liaison representatives to visit the practices of potential referring physicians and build relationships that can result in greater new patient referrals, higher revenues, and overall practice growth.
Of course, there are other ways to attract new patients and grow your practice. These include social media marketing, informative blogs, video content for your website and email marketing to current and potential new patients. Yet, by simply following the main medial marketing tips presented above, you can ensure your practice success!