Marketing Your Oral Surgery Practice
Posted on

No business should operate without a good marketing plan in place. That includes the business of oral and maxillary or maxillofacial dental surgeons. Marketing your oral surgery practice is essential if you want to attract new patients directly.
Just remember that marketing your oral surgery practice is not only about attracting new patients but also about attracting the right kind of patients—and educating your community about the critical importance of practicing good oral hygiene and getting regular checkups.
In this article, we'll explore some of the best tips and strategies for shifting your dental oral surgery marketing plan into the highest gear. So, you can gain more of the right patients. Patients who need your skill and expertise for extractions, wisdom tooth extractions, dental implant placements, maxillofacial surgery, and more.
Build a Strong Referral Base
A traditional marketing strategy like referrals will never go out of style. Referrals are particularly important in dental healthcare, specifically for oral surgeons, periodontists, and endodontists. If you are like most oral surgeons and dental specialists, you receive most of your patients via general and family dentist referrals.
As an oral and maxillofacial surgeon, you need the constant visibility that general and family dentists provide. For example, one of the most common ways to get a client for a simple surgery like a wisdom tooth extraction is through a referral from a general dentist.

Don't forget referrals from your patients. The best time to ask for referrals is when patients give you positive feedback about your care. And the best way to maintain a steady stream of professional referrals is by staying in constant contact with the general and family dentists who provide them. Getting in touch with new dentists in your area will help.
Don't underestimate the importance of support from a referring dentist's team members. Many referred patients come from hygienists, dental assistants, and techs who work for the referring dentist.
Marketing Tips for a Stronger Oral Surgery Practice
Here are some marketing tactics, tips, and strategies you can use to build your practice:
Make your website mobile-friendly
A mobile-friendly or responsive site will load quickly and display properly on any mobile device. More than half of all web traffic now comes from mobile devices. In fact, Google prioritizes mobile search when calculating website rankings, so you can bet that prospective patients are visiting your site from their smartphones.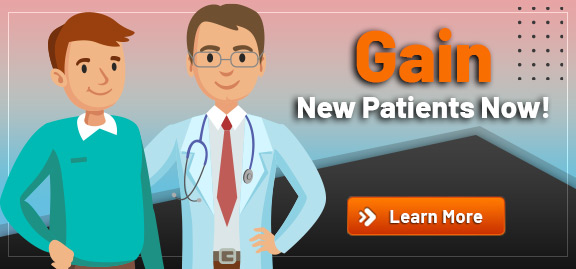 Request patient feedback and reviews
If you want more new patients to choose your practice, then take a closer look at your online reputation. Those patient reviews are the single most important decision-making factor for prospective patients searching for a dental oral surgery provider, according to multiple sources and patient surveys.
When you ask patients directly for feedback, they are twice as likely to leave reviews. That's why asking for feedback should be a key focus of your marketing strategy. It costs you nothing to ask. And there are several effective ways to get patients to leave reviews.
Ask patients for feedback in person. The easiest way is to simply ask your patients for feedback immediately after they've received care or when they are checking out. Offer automatic digital feedback. Automatically send your patients email or text messages right after their visits.
Add a suggestion box. A suggestion box won't help your online reviews, but it will help your patients feel valued and heard. This can translate into patients feeling more motivated to write positive online reviews or refer new patients.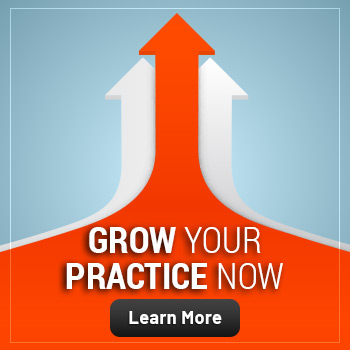 Hire a referring dentist liaison
Dentist liaisons specialize in creating and implementing referral programs and helping your oral surgery practice make the right connections with potential referring dentists in your community. If you don't have the budget to hire a professional practice liaison, identify someone from your staff to forge relationships with area physicians and build your referral program part-time. Even a little extra focus can pay big dividends in growing your patient base.
Leverage relationships with current and former patients
Many dental practices focus mainly on attracting new patients. However, your current and former patients can also be a goldmine. You can retarget this group by promoting your newest services and procedures to them. Remember that previous patients can be your best source for referrals, so make outreach to this group a focus of your marketing program.
Marketing to the Public
Directing your marketing activities toward the public can help you get new patients who have never been to an oral surgeon. It can also help you convert patients who are unhappy with their current providers.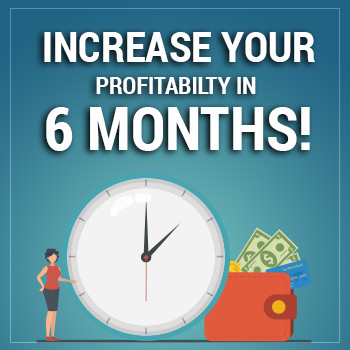 The American Dental Association estimates over 100 million people avoid seeing a dentist every year. More than half of all patients don't visit their dentist regularly. A marketing program can help you reach this general public. One method that works especially well is a marketing campaign surrounding wisdom tooth extraction.
Building an Online Presence
Your key to standing out in today's healthcare landscape is having a strong web presence. Potential new patients are much more likely to find you when you have an up-to-date website, a robust online profile, and active social media accounts. To reach more new patients, you should appear regularly online with relevant content and messaging.
Social media is one of the best ways to build a business today. Social media can add weight to your marketing campaign if you do it effectively and regularly. For example, you can add regular updates on your Facebook or Instagram page to engage current and future fans. In addition to keeping your social media channels up to date, you can ask current patients to share your content with their friends on social media. This will expand your network of contacts, and make potential new patients aware of your practice.
Reputation Management
People trust online reviews and often base their decisions on those reviews. According to BrightLocal, 98 percent of people now read online reviews for local businesses, and 87 percent check Google reviews. That's why it's important to have a system in place to highlight your positive reviews and encourage patients to give them.
With the right marketing tactics in place, you can grow your dental oral surgery practice exponentially. Learn more about marketing and growing your oral surgery practice. Find solutions that will drive new patients to your practice. To get started, contact us.