Want to Increase Your Website's Online Visibility? Medical SEO Is the Answer
Posted on

For any medical practice with an online presence, the goal is to rank high in search engine results. If your website lands anywhere past the second page of Google, potential customers are unlikely to find it in their search. So, how can you increase the online visibility of your healthcare website? The answer is – search engine optimization (SEO).
SEO is an effective way to increase your website's search engine results page (SERP) rankings. The higher your website ranks, the more likely it is that potential patients looking for a healthcare provider will see your listing rather than your competitor's. First-page ranking for your medical practice website is crucial because not many potential patients will search past the first two pages of search results, and almost none will click past the third page.
The goal of medical SEO is to get your practice website, blog and social media posts to show up when a potential patient enters a relevant keyword.
Medical SEO drives organic traffic to your website
There are two ways to be on the first page of search engine results: paid and organic. When you pay to have your practice listed near the top, you appear as one of the first three results at the top of the page. This is the fixed placement for paid results. According to research, merely 33 percent of searchers click on paid results.

The other type of search result is the organic result. These results are the web pages that Google considers the best in a given market or industry. According to research, almost 90 percent of searchers click on these results.
You must make sure that every part of your online marketing strategy is directed toward improving your organic search results. Whether it is optimizing your website's keywords, targeting your blogs or creating social media profiles, you should always be looking to expand and enhance your online footprint.
The more you optimize your website for medical SEO, the more potential patients will click on it and the higher it will rank on Google.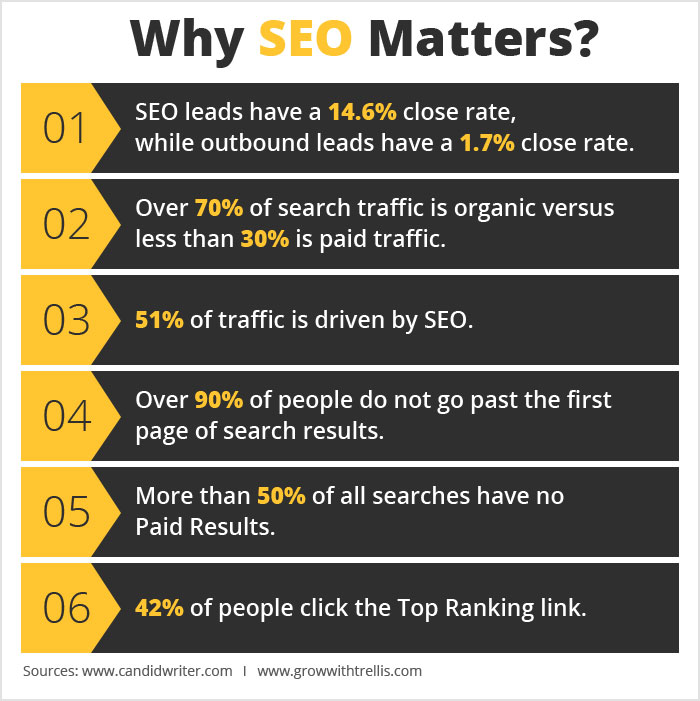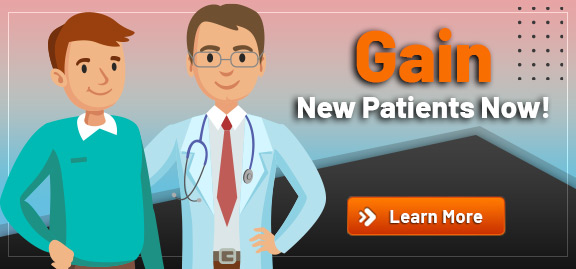 Finding the right keywords is critical
A strong healthcare SEO strategy starts with identifying the most relevant keywords to incorporate into your online content. This is much more complex than simply mentioning the types of services your practice offers. In addition to identifying and mentioning your unique services, you need to include your office location and the type of patients you are trying to attract.
It is critical to invest a considerable amount of time in identifying the most relevant keywords that will launch your website to the top of search results. This process involves researching your medical practice and analyzing what strategies your competitors are executing.
Incorporating the keywords into your strategy
Once you have established the keywords, you need to learn the science behind incorporating them keywords into your marketing strategy. For every blog post and landing page, there is a method of tagging keywords and incorporating them into your website so that search engines can quickly find your content.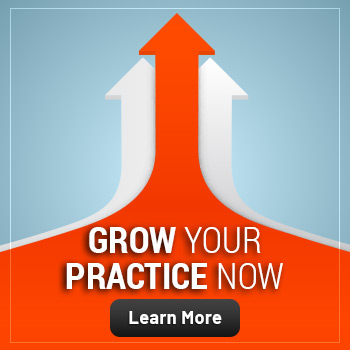 There are subtle and natural ways to incorporate keywords into content. You can consider naming images and focusing on keyword saturation and tagging. While these processes may seem technical, they play an important role in the SEO marketing.
Post useful content
Google's algorithm rewards websites that have fresh and extensive content with higher search rankings than competitors. In order to make the most of your SEO strategy, you must create engaging content that will connect with your target audience. It is important to post useful content because the algorithm is designed to search for keyword stuffing. This means you cannot overuse the keywords within a small text block just to trick the algorithm into giving you a better ranking.
Creating engaging and relevant content is an art. It is important to create content that connects with your target audience and helps your website rank at the top of search engine results.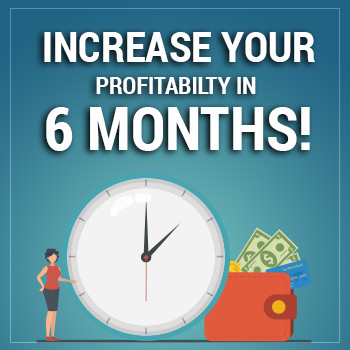 Medical SEO strengthens your online marketing efforts
SEO is an essential component in your healthcare marketing plan. Your website design, social media posts and advertising campaigns must be designed with an aim to enhance your practice's online footprint. When you choose a marketing firm to guide you through this process, it is important that you find an organization that takes a comprehensive approach to healthcare marketing.
Your practice vs. your competition
While you are executing or paying an agency for your practice's SEO, remember that your competition may be doing the same thing.
Personalized and targeted marketing is one of the most talked-about search ranking factors in 2017. If you are running a medical practice in a competitive city, you will need to localize the content to a specific audience while analyzing competitors with a micro-focus. Your competition will be conducting similar SEO strategies to rank better in search rankings. The first page of Google search is a constantly shifting and moving target.
Are you looking for the best digital healthcare marketing agency?
If you want to make sure your hard-earned dollars are not going down the drain, you must ensure that the medical marketing agency you choose has an established track record of serving other clients in your industry. At Practice Builders, we know the healthcare industry like the back of our hands because we devote time and resources to helping customers grow their medical practice.
When you trust the team at Practice Builders for your medical SEO needs, you can rest assured that you are putting your online marketing in experienced hands.
To find out how the dedicated and experienced team at Practice Builders can help your medical practice attract new patients and improve online presence, download your free copy of The Complete SEO Guide For Healthcare Practitioners.
You can also contact us for a free consultation on how SEO can improve your medical practice and how we use our decades of experience to give your medical practice the boost you have been waiting for. When you choose Practice Builders as your digital marketing partner, you will get years of medical SEO expertise behind your website.