Marketing Strategies to Grow Your ENT Practice
Posted on

You and your ENT practice strive to provide top-notch care, and with your hard work, you achieve that.
But you also want others to know what you do, even though you're busy providing this care.
Marketing your medical practice could help you receive this attention and attract patients. A few marketing tactics you could take to achieve this include
Creating organic content
Many times, when people think of marketing strategies, they think about paid advertisements. While paid ads have their place–and we'll be discussing them later–you could also build your ENT practice in other ways.
One of these ways is by creating organic content. Unlike more typical types of advertisements that people pay to have placed, people don't pay for organic content.
Organic content can come in many forms, including:
Blog posts
Infographics
Landing pages on websites
Case studies
White papers
Basically, organic content aims to educate current and prospective patients and build relationships with them.

Customizing your content
A good way to educate patients is to create content that's not only organic, but customized.
ENT digital marketing is about a specific specialty, your specialty. So make your web pages about you and what you do.
After all, people might have a hazy idea of what an ENT practice does but not really know about the specifics about otolaryngology. So tell them!
Create a web page for each condition your office treats. This not only educates people about the conditions but gives you the opportunity to give detailed descriptions of how you treat each.
With such detailed descriptions, you'll show people how you stand out from the crowd and why they should consider your office over other qualified practitioners.
Making your campaign local
Another way to customize your marketing approach and appeal to patients is by emphasizing local aspects of your practice.
Unless they're receiving extremely specialized care or treatments offered by a very few practitioners, patients often prefer to seek treatment closer to home. This could be because they're worried about fulfilling work or family obligations, are anxious about the costs and logistics of out-of-town travel or have other concerns.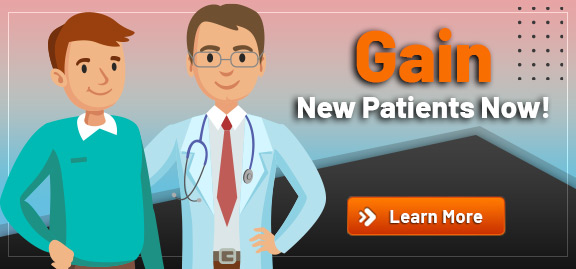 Keywords could assist you in these instances. When you're creating content for your web pages, you might want to include keywords that include the locations you're trying to target.
So, if your ENT practice is in Minneapolis, Minnesota and you're trying to drive traffic to your website, consider using phrases that mention both. On the pages of your website, you could add phrases such as ENT in Minneapolis, MN or ENT doctor in Minneapolis.
When people type those phrases into Google or another search engine, if you've created educational, substantial content, your practice is likely to be listed as a search engine result. The user would then have the option to click a link that leads to your website.
Developing listings and business profiles
Search engine results pages (SERPs) aren't the only pages and lists important to your ENT marketing.
You'll also want to create a Google Business Profile. As we've discussed, people use Google to learn about ENT practices (and pretty much everything else).
By creating a business profile on a popular and powerful search engine, you're making you and your practice even more digitally accessible. People want to know, and you'll be helping provide such knowledge.
In addition to Google, you'll also want to add your practice to directories managed by other search engines, local health care associations, your chamber of commerce, and other local entities. Again, you're getting the word out there about you and what you offer.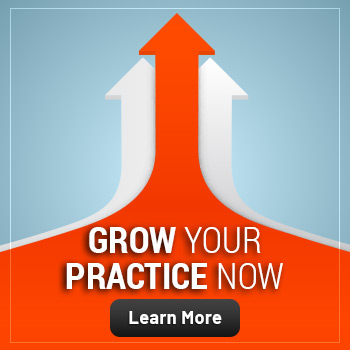 Also consider adding facts about your ENT practice to online platforms such as Zocdoc. This site helps people find doctors and allows patients to post reviews about their health care providers.
Encouraging patients' reviews and responding to them
Speaking of reviews, they're a valuable way of informing and attracting patients.
Platforms such as Zocdoc allow you to create your own profiles. Or you might be able to find profiles that have already been compiled in your name.
The Healthgrades site, for example, lists doctors with active profiles on the U.S. government's National Provider Identifier Registry. If you're on that list and site, you have the ability to claim and make changes to your profile.
In addition to reviews, the sites make it easier for people to find medical professionals based on their area of expertise and geographic location.
Other sites are less health-oriented but still useful. Reviews on sites like Yelp discuss doctors just as they discuss restaurants and other goods and services.
Regardless of where the reviews are posted and what they say, it's important to respond to them. Doing so demonstrates that you care what people think about you and your work. It shows that care about your reputation and you're responsive to patients' needs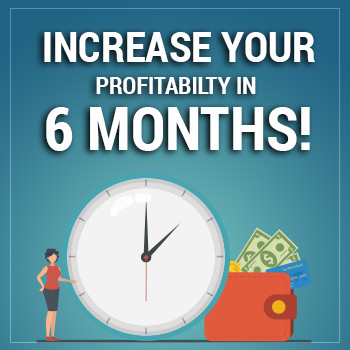 Updating your website and interacting on social media
Responding to reviews is just one way you could use the internet and social media in your ENT practice's marketing campaign.
Update your website and check it frequently. Consider adding a blog to your website so you could add timely information. During flu season, for example, you might want to add a blog post that discusses staying healthy, immunizations, and other related topics.
Or, if certain diseases that you treat are in the news, you might want to discuss what the conditions are, how you treat them, and some common misconceptions about them.
Consider creating Facebook and Instagram accounts that allow you to post frequent updates about your practice and health and wellness. As an added bonus, social media sites let users engage with each other, so take advantage of that.
People now have more access to information than ever, and your practice could position itself as a trusted source. This trust may translate into better informed, healthier people and more satisfied patients.
Using paid advertisements
While many of the tactics we've discussed involve free or low-cost content, paid advertisements are still useful.
Given their experience with such matters, you might want to contact an ENT marketing agency to handle paid advertisements. The experts there could help you identify potential audience members, develop budgets, choose platforms and formats, create copy, place such ads, and other marketing tasks.
Professional marketers could also help you determine which kinds of paid advertisements you'd like to use. They might come in the form of pay-per-click (PPC) ads, where you pay fees each time someone clicks on one of your advertisements.
Other types of paid advertising include:
Paid influencers and content
Retargeted advertisements
Promotions
Display advertisements
Social media marketing
Professional marketers could help you determine which type of advertising could work better with your practice, allowing you to spend your money and time on tactics that could prove more effective. By contacting Practice Builders, for example, you'll meet experienced marketers that could help you develop and execute promotional campaigns, leaving you more time to focus on your patients.