Mobilize Your Website Now
Posted on


On April 21, 2015 Google expanded the use of mobile-friendliness as a ranking signal. This change, referred to by web developers as 'Mobilegeddon' or 'Phonapocalypse' affects mobile Internet searches in all languages worldwide and will have a significant impact on search results …
What this means to you and your practice is this: If your current website is not mobile-friendly, you can no longer be listed on the first page of Google search results. And you will no longer be exposed to tens of millions of consumers who search for healthcare information and healthcare providers on their smartphones and tablets.

Whether you are a doctor, dentist, veterinarian or physical therapist, your website should allow prospective patients to connect with you from any device. Your website is an extension of your practice. Not being visible on major search engines such as Google can have a huge impact on your practice growth and revenue.


Your Time to Get Mobile-Responsive is Now

Make sure your website automatically scales to fit any device that displays it. In web development terminology, you need a responsive website or a dedicated mobile version of your site.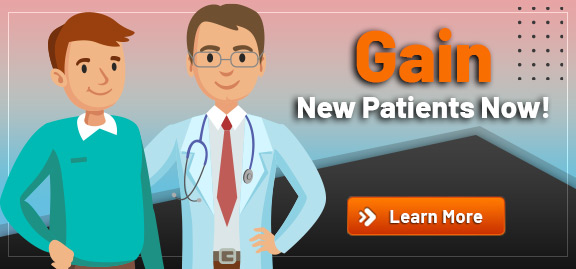 By the time you read this, the deadline will have passed. But that does not mean it's too late for you to make your practice website-responsive. You can still make any necessary changes to avoid being negatively impacted by this latest Google algorithm change. To find out whether your current healthcare website is mobile-friendly, simply go to the following link and plug in your domain name.
https://www.google.com/webmasters/tools/mobile-friendly/?utm_source=wmc-blog&utm_medium=referral&utm_campaign=mobile-friendly/
If you need help, talk to a healthcare marketing consultant at Practice Builders. Call 800.679.1200 or email info@practicebuilders.com and ask to speak with a marketing consultant.