9 Ways Physicians Can Promote Positive Word-of-Mouth
Posted on

Word-of-mouth is more critical than ever in the healthcare industry. Online reviews are available for every specialty, and according to a study by BrightLocal, nearly 9 in 10 customers read online reviews, and 72 percent use positive reviews to determine whether a local business is trustworthy.

So what can you do to gain and keep the right word-of-mouth? Here are some of the most useful and reliable ways to get positive word-of-mouth:
1. Provide Good Patient Service
Excellent patient service is one of the few ways that small medical practices can compete with larger medical practices, especially those that focus on prices. There are a lot of articles on how small medical practices can provide excellent patient service, but there is no real secret to it.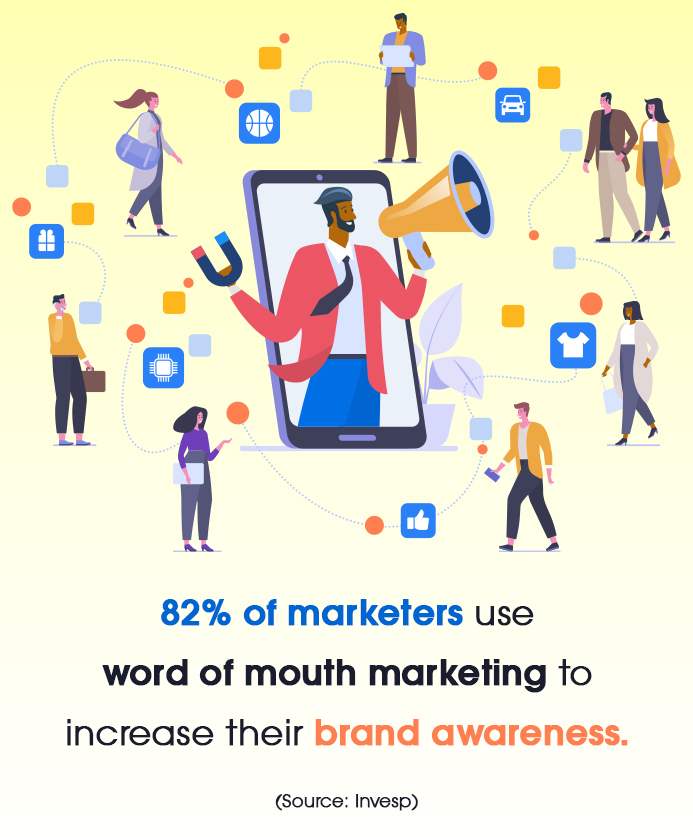 How important is good patient service for a positive word-of-mouth? The majority of disgruntled patients will tell their friends and family about poor patient service experiences, and they may even change their healthcare provider.
Show your patients that they matter to you and treat them with the same (or better) respect and courtesy that you would expect in their place. Listen to their complaints, learn from them, and train your staff accordingly. Follow best practices, regardless of the size of your practice, and positive word-of-mouth is sure to follow.

2. Make it Simple for Patients to Contact You
Ineffective communication will drive away not only existing patients who were trying to reach you but also potential patients who hear of these frustrating experiences.
Suppose your medical practice phones just ring and ring and don't even connect to an answering machine – or your mailbox is always full. These are some of the common examples of ineffective communication practices.
Equally annoying are websites that don't provide contact information or the correct practice hours. And do not even get me started on physicians who run medical practices from home and have their work phone answered by their children or have loud music playing in the background when you call.
If you want to generate positive word-of-mouth, your medical practice has to be reachable. You must answer your emails promptly and organize all the necessary communication channels, including voice mail and call forwarding. Make sure your work phone is answered in a way that will encourage patients to call again, not discourage it.
3. Maintain a Positive Image
For small medical practice owners, this means you need to treat all patients with courtesy and respect – not just the ones who are frequent visitors but those on their first visit to you.
People love to tell stories about the unprofessional medical practitioners they have recently encountered, and your behavior will affect your brand image.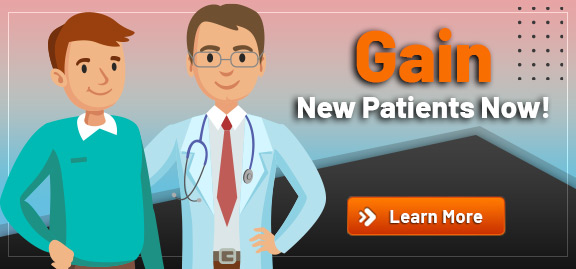 Your brand reputation is more about maintaining the kind of image that will help grow positive word-of-mouth instead.
4. Clean Surroundings Are a Necessity – Even Online!
Word-of-mouth travels, too. Patients will tell other people how organized your waiting room is, how courteous your staff is and how knowledgeable you are.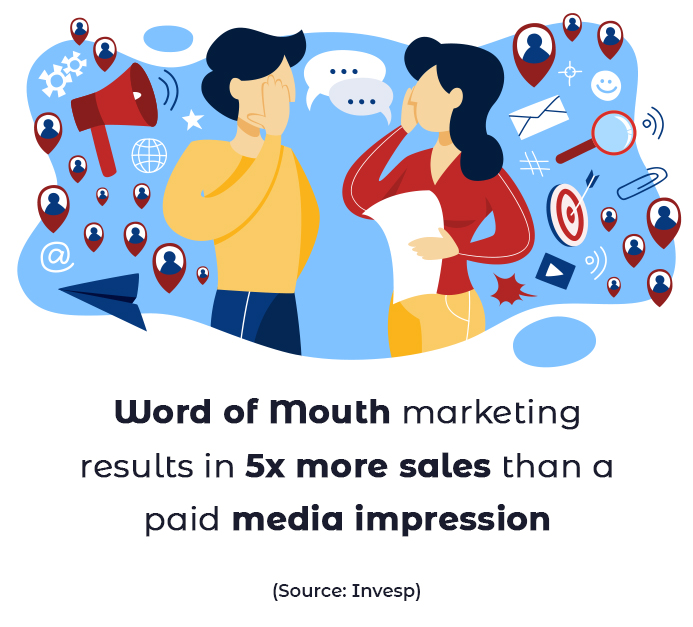 In order to get the right word-of-mouth building about your medical practice, think about what makes for a pleasant patient experience and ensure all the elements that contribute to forming a similar experience are available.
On the web, this means things such as having search functions and website organization that make key elements easy to find and visible information on appointments and services.
5. Ask for Testimonials and Display Them Prominently
Testimonials from satisfied patients are powerful endorsements and can spark encouraging word-of-mouth. You must start asking for shining testimonials. In addition to learning how to ask for reviews, it is important to learn the timing of asking for referrals.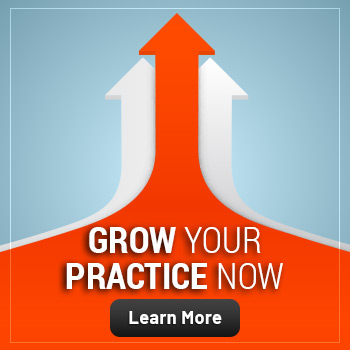 Once you accumulate patient testimonials, be sure to use them properly, posting them on your website, on your Facebook page and in other promotional activities… wherever they will be visible to the public and create a positive image of your medical practice.
6. Engage Patients on Social Networks
Remember, word-of-mouth is all about existing patients saying good things about your medical practice. And social networks are where many of them are talking now. Your medical practice needs to be in that space. It is not hard to set up a Twitter account or create a page on Facebook.
However, remember that word-of-mouth involves other people talking about your medical practice brand. Telling everyone repeatedly what excellent services you have will not help promote positive word-of-mouth.
Instead of self-promoting your services, develop a social media strategy that will allow you to engage patients, and entice them into saying good things about your medical practice.
7. Monitor Your Online Reputation
The majority of conversations about your brand are happening online, and you must know what's being said. So it is essential to monitor your online reputation and see what kind of word-of-mouth is being spread about your brand.
There are some social media tools to help you track brand mentions on social networks. Twitter Search, for instance, allows you to search for a brand name, services or even the name of your city.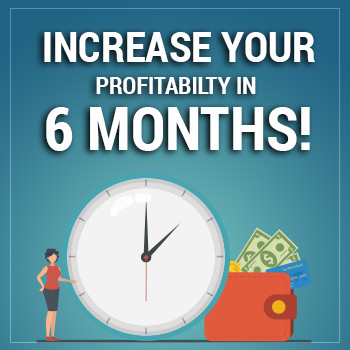 There are also online reputation monitoring tools such as Social Mention that let you receive free daily email alerts about your small medical practice.
8. Get Positive Publicity for Your Medical Practice
Positive publicity is like money in the bank for your medical practice. Whether it is a photo of you handing over a check to an orphanage or a tweet mentioning a free health checkup camp you are hosting, publicity puts your medical practice at the forefront of people's minds. It makes them more inclined to spread good word-of-mouth about it.
So when they need a family physician, for instance, they'll think of your medical practice rather than another physician or your competitors. And when their neighbor needs a physician and doesn't know whom to consult and asks them if they know one, guess what? They'll mention and recommend your medical practice.
9. Contribute to Your Local Community
Community building or social responsibility – whatever you want to call it, doing good will do good things for your word-of-mouth. Sponsoring community events is one way of doing it. Another is to be active in social services, such as sitting on school or college boards. Always be willing to get things done and support your community, and others will take notice.
Large healthcare brands donate as much as 2 percent of their earnings. Why? Because it improves the reputation of their healthcare brand name and is suitable for a medical practice.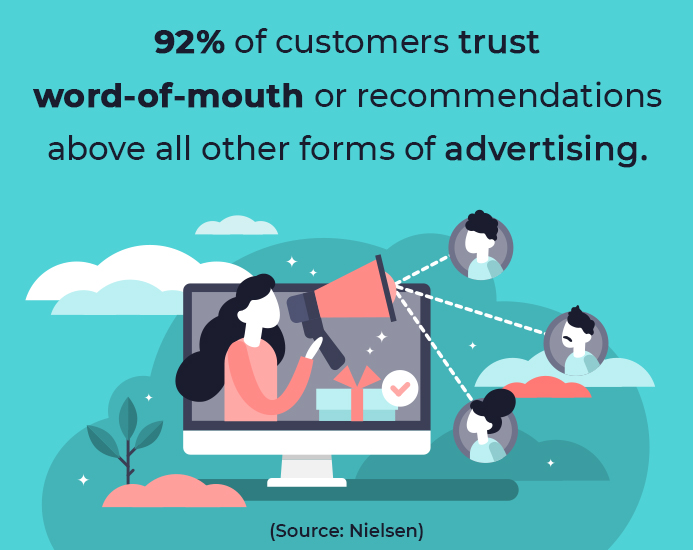 Conclusion
Word-of-mouth is going to happen, whether you make any effort or not. It is such a powerful healthcare marketing strategy that it seems silly to ignore it. Why not tune in to what patients are saying about your medical practice and generate positive word-of-mouth by applying the strategies discussed here? You have nothing to lose, but two things that you might gain by practicing these tips are a significant patient base and a stellar online reputation.