11 Modern Solutions for Effective Hospital Marketing
Posted on

,

How can you market your hospital clients and increase your patient base more effectively?
There isn't one single way to answer this question. While marketing hospitals requires brand-building or sales support, it also takes more, much more. It should also include making positive connections.
To create and nurture these connections, you could think about your branding strategies and how you portray your hospital clients. A few suggestions include:
1. Know your product
Consumers can choose among all sorts of products and services, including hospitals. By understanding the differences among different types of health care facilities, you can address them more effectively:
Teaching hospitals provide specialized care and treat rare conditions while educating future medical professionals.
General hospitals treat all types of conditions but often don't incorporate research like teaching facilities.
Luxury hospitals have amenities that could include expensive decor and high-end bathrooms.
Using specific information about different hospitals, you can help potential patients understand what they offer and how these options can benefit them.
2. Learn what patients want
Patients don't choose their health care providers on a whim. A survey of 1,000 medical consumers found that people choose providers who:
Hold clinical expertise on the patients' conditions
Possess strong communications skills
Are likable
Carry good reputations
Accept their insurance plans
Have available appointments
Emphasizing these credentials can help hospitals appeal to the wants and needs of their potential consumers. While marketing talks about products and services, it should also listen to consumers.

3. Focus on aftersales
It's important to listen to consumers throughout the entire care process.
Skilled marketers focus on making the sale, but great ones know that what happens after the sale is just as critical. In many organizations, marketers focus their energy on the lead-up to the sale because salespeople's and marketers' performances depend on sales numbers and pipelines.
Tailor your marketing strategies by creating touchpoints in the patient's journey. Touchpoints could include:
First phone contact
First in-person visit
First interaction with medical staff
Individual appointments or treatments
Follow-up care
Surveys can track how patients feel after each touchpoint, keep in regular contact, and provide valuable feedback. They're another way of hearing your patients and incorporating their needs and wants into your marketing strategy.
4. Prioritize social media
Some hospitals have been slow to adopt social media. Several medical facilities have no defined goals, objectives, or methods. They just open accounts on Facebook or Instagram and hope they'll serve their marketing needs.
While health care facilities may understand the value of social media, many are unsure of how to take advantage of it. But creating a robust social media presence that supports all facets of your marketing strategies and engages your patients doesn't happen overnight.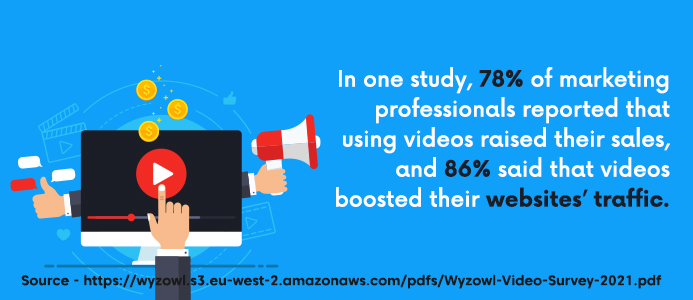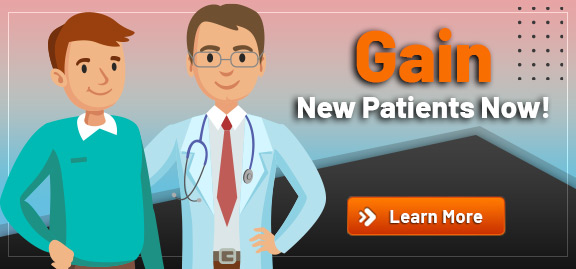 Even if hospitals are new to social media, all is not lost. Posting regularly to different platforms can help you build your digital presence. The posts can show how hospitals are active and eager to engage with their communities and potential patients.
5. Strengthen your content marketing solutions
Creating content is important, but it must be the right type of content. Your target audience wants informative, relevant content they can use. They want information, not a sales pitch.
Again, effective content marketing programs take time. Don't expect a blog post published today to produce 100 new patients tomorrow. But if you consistently create useful and informative content, you could increase the number of followers who become patients.
6. Use a video marketing solution
Video is another useful tool for health care marketing. In one study, 78% of marketing professionals reported that using videos raised their sales, and 86% said that videos boosted their websites' traffic.
Marketers can use videos to provide behind-the-scenes looks at your health care environment and share patient stories and testimonials. You can add video to your marketing strategy through:
Social media channels that allow you to capture, upload and promote video content. In fact, platforms such as Facebook value videos more than static or image-led content.
Blog posts that use video to illustrate blog posts, which can improve internet search rankings.
Email messages that merely use the word video in a subject line can boost message open rates.
Such results show how video can be another valuable weapon in your marketing arsenal.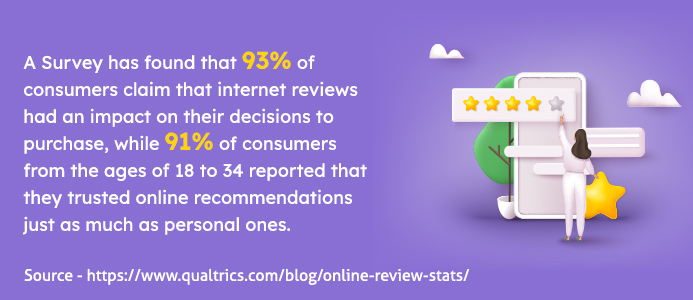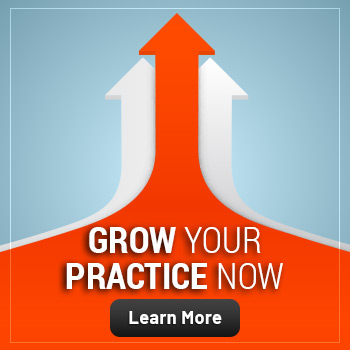 7. Incorporate PPC and display ad solutions
Search engine optimization (SEO) is an organic marketing strategy used to increase visibility online. Even if your site ranks number one for a search term such as surgeon in Omaha, there might still be three or four paid advertisements listed above your entry.
PPC (pay-per-click) or paid search advertisements are targeted to appear first on search engine results pages when people search for specific terms. You can decide how much you'd like to spend to keep your site at the top of these results listings. By tracking this amount, your return on investment could be clear and measurable.
8. Ask for reviews from health care consumers
Health care consumers often want to see if others have had good experiences before scheduling their health care services. Online reviews can sway prospective patients and influence current ones.
How persuasive are these discussions? Surveys have found that 93% of consumers claim that internet reviews had an impact on their decisions to purchase, while 91% of consumers from the ages of 18 to 34 reported that they trusted online recommendations just as much as personal ones.
Some health care consumers only leave reviews when superior or extremely poor experiences motivate them to do so. That's why it can be helpful to be proactive and ask for reviews to find and highlight positive consumer feedback.
Use a platform that offers functions to solicit, monitor, and review responses. The platform should allow you to respond to online reviews easily. Also, be careful to avoid posting or buying fake third-party reviews.
9. Harness of the power of word-of-mouth (WOM)
In fact, many potential patients rely on word-of-mouth (WOM) recommendations to help them choose health care providers and other services. About half of the people in a Nielsen survey said that they used input from family members and friends to choose new hospitals or doctors.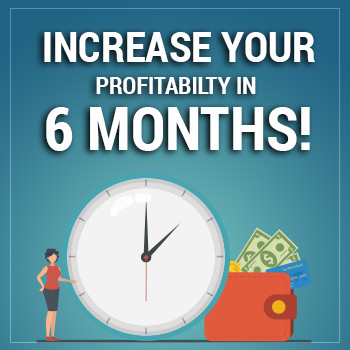 People might ask their family and friends and check online reviews to learn more about hospitals or practices. They might want to know what happened after a patient's visit or appointment. The patient's experience and journey matters. That's the story you should be telling through marketing.
Effective stories could equip current and former patients with the information they need to promote your services to their family and friends. Such information could help your patients serve as brand ambassadors to promote your hospital and serve as trusted resources.
10. Build physician referral outreach into your marketing plans
Physicians can also help you promote your hospital.
To ensure you're receiving as many professional referrals as possible, consider using a physician liaison to be proactive and cultivate relationships between medical professionals and hospitals. You could also:
Welcome new health care professionals to your area with personal notes or in-person visits from your physician liaison.
Build and maintain friendly professional relationships with referring professionals so they trust your ability to provide exceptional care.
Become involved with your community and actively engage with it.
Follow up regularly by thanking referring physicians with a phone call or note and provide updates on the referred patients' conditions and treatment progress.
Building interpersonal relationships can also build relationships with your hospital.
11. Take a long-term focus
Not every person visiting a hospital needs emergency care.
Many patients choose when they visit, and many don't need immediate care. Therefore, health care marketing must focus on long-term results.
Potential patients may view an advertisement for your hospital or practice but might not need your service for months or years, maybe even never. Using persistence and patience, marketers can position their health care clients as reliable members of the community that are available to help people how and when they need it.
Need help with your own practice, or hospital marketing, contact us. We can help you find answers and solutions.