Why A Healthcare Practice Should Outsource Its SEO
Posted on

Think of search engine optimization (SEO) as the foundation of your online presence. The website content you produce means nothing if it doesn't reach or attract patient prospects.
SEO is designed to generate local leads and help you convert your web traffic into new patients. But the science behind SEO can be complicated. Optimizing your own content can be overwhelming if you have a busy practice to manage and lack the time or human resources to undertake SEO yourself.
There are many good reasons why you should consider outsourcing SEO to a healthcare SEO company or medical SEO services. In this article, we'll discuss some of the best reasons for outsourcing SEO marketing services. Here are five:
Frequent Google Algorithm Changes
Google changes its search algorithms often, usually multiple times each year. Each time the algorithm changes, you must modify your approach to SEO. Updating SEO is not a one-time fix. Rather, it's an ongoing process that requires frequent, consistent tune-ups. For many physicians and health providers, this is a great reason for outsourcing SEO and the only reason they need.

As one client physician told us, "If I wanted to be a digital marketing expert, I'd have changed my major in college." He couldn't wait to turn his SEO over to an outside medical SEO services agency. By outsourcing this required and continuous optimization to experts, he saved himself hundreds of hours of research learning years' worth of updates. Think of outsourcing SEO as a long-term investment for your practice. Dedicated healthcare SEO experts are the first to know when Google updates go live, and they alter their strategies to fit the latest algorithm.
More Than Time: Cost-Effectiveness
Outsourcing SEO is cost-effective for several reasons. When you compare the true value of your own time plus lost time from your patients to the cost of outsourcing healthcare SEO, outsourcing wins hands-down. In addition, there's no guarantee that the time you spend DIYing SEO will pay off. Better to find the best expert or healthcare SEO company for the job.
Also consider the various forms of technology and data management tools required for implementing an effective SEO strategy. They aren't cheap. Why pay for access to this software yourself if you aren't an expert user? An expert user will already have access to the tools and technology and will know exactly how to use them.
The Headache of Troubleshooting Errors
SEO requires steady monitoring and troubleshooting errors and fielding curveballs from search engine algorithms. By outsourcing SEO, you get an expert with experience at smoothly navigating rocky SEO terrain when something goes wrong. Even if you or someone on your staff learned the basics of SEO, you wouldn't have the necessary skills or experience to implement an effective SEO program. And if someone on your team made a mistake, you'd have to outsource the work of fixing it. Better to skip this step and outsource your SEO from the start.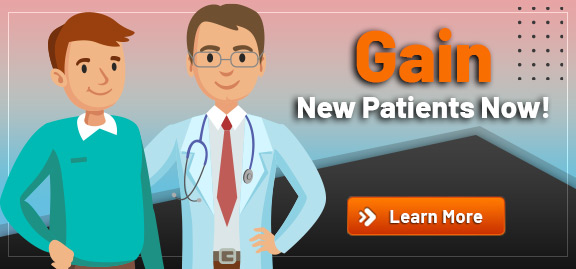 A Fully Optimized Website. A Credible Online Footprint.
With good SEO you gain an accessible, attractive, functional, visible website that converts visitors into leads and new patients. Outsourcing SEO services ensures your website will be fully optimized. Your website will be cleaned up to fit today's SEO standards and your overall web footprint or internet presence will be stronger, which can only help enhance your credibility as a physician and healthcare practice owner.
Understanding Three Categories of SEO
There are three basic categories of SEO and the right expert or healthcare SEO company will fully understand and implement all three to your advantage. These categories are on-page, off-page, and technical SEO. Each one takes time.
On-page SEO includes page titles, headers, text, and other visible content including keywords.
Off-page SEO includes link building/backlinks, meta descriptions, and your Google Business Profile (formerly known as Google My Business or simply GMB).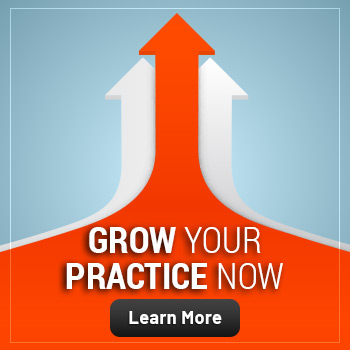 Technical SEO is performed at the back end focusing on how quickly your website pages load and whether it has the added security of SSL certification.
By outsourcing healthcare SEO, you gain a website that helps convert your traffic into new patients while establishing your credibility as a healthcare practice or provider.
ROI And Comprehensive Reporting
You'll want to know the return on investment for your healthcare SEO campaign. Without outsourcing healthcare SEO marketing services, you'll also have to compile this information yourself. Between website optimization and your online presence elsewhere, you'll have to calculate the progress your campaign has made in visibility and revenue.
By outsourcing your healthcare SEO marketing services, you will receive comprehensive reporting. It's one of the main benefits of outsourcing SEO. Outside medical SEO services will give you a clear understanding of whether your campaign strategies are generating results, without the hassle of gathering this information yourself.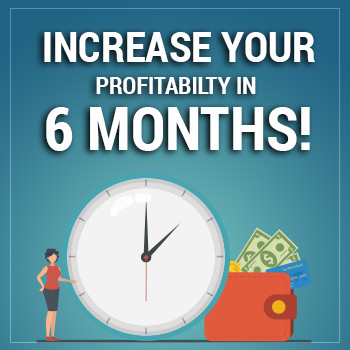 Don't Forget Local SEO for Healthcare
Local SEO for healthcare is another critical component of your SEO strategy. Local SEO is designed to help you reach prospects who are geographically nearest to your office. These prospects are more likely to be looking for healthcare providers who are "near me" because they prefer shorter commutes to their doctor's office.
Local SEO is the foundation of your online presence and the main way to convert local leads and traffic into new patients. Your practice should outsource SEO to an expert or agency because managing SEO is a complex, ongoing process. You'll find that outsourcing is a cost-effective time-saver. And you'll have an effective, functioning, fully optimized website, and a stronger online footprint.
So, leave the ever-changing Google algorithms and all the other technical details to experts. When you hire SEO agency, it allows you to focus your time on patient care and practice management while still attracting new patients.
To learn more about outsourcing SEO services, look to the healthcare experts at Practice Builders. Contact us.