Reach Your Online Audience More Effectively With an e-Brochure
Posted on
Most healthcare practices use some kind of brochure to tell patients and referrers about their services. Very few actually create effective printed brochures without professional marketing help. Even fewer have taken the extra steps necessary to create an electronic brochure or e-brochure. But that's about to change.
The Internet is changing just about everything. It's changing the way people connect, communicate, share information, do research, entertain themselves and buy and sell goods and services. It's also changing the way businesses and healthcare practices market themselves to patients and referral sources.

Take the traditional brochure, for example. Long a staple of the marketing world, even the printed brochure is evolving toward digital media. What it has evolved into is an electronic brochure or e-brochure. Which is about as much like a printed brochure as an apple is like an orange.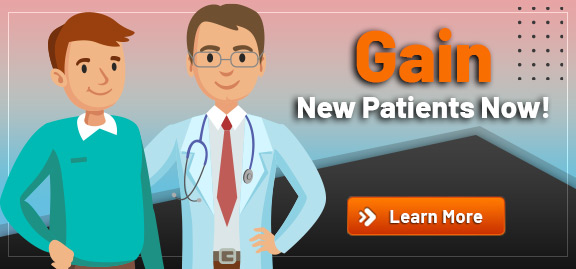 What makes an e-brochure so different?
The only similarity between a printed brochure and an e-brochure is that both contain words and images. Beyond that, the printed brochure is just a printed piece. An e-brochure is a living, breathing, page-turning, interactive digital piece that can be shared across the Internet, emailed around the world, or stored and easily transported on a computer mini-disk.
Unlike a printed brochure, an e-brochure can include interactive forms, live links, multimedia, streaming sound and video, all completely customized for your individual practice needs. It's the perfect media for an online world. And it's the perfect way to reach your growing online audience of patients, potential patients and referral sources. Unlike a printed brochure, an e-brochure can also be changed or revised as often as you wish without incurring reprint costs. Revisions can typically be made within 24-48 hours with little or no downtime. Pages and new content can be added easily as your practice grows and evolves.
Your audience does not need to install any special software or applications to view your e-brochure. And they can view it equally well, as intended, on a PC, Mac computer or any mobile device.
Click here to see sample e-brochures