The Importance of Branding and Differentiation for Healthcare Practices
Posted on
What is branding and why do you need it?
It's a question doctors and dentists ask all the time. So let's begin by defining what it is.
At the most fundamental level, branding feeds our basic human need to distinguish one thing from another. At the business and consumer level, branding is the process of creating a unique image using a consistent theme to establish a differentiated presence that attracts and retains customers in your marketplace.
You may not think of your practice as a "business," but the simple fact is, healthcare practices are businesses, too. You have employees, payroll, overhead and competition just like every other small business. And, like every other small business, you need to set yourself apart, or differentiate yourself from all the competing practitioners in your community.
How does branding benefit your practice?
Your brand identifies you as the solution to the consumer's healthcare problem. Your brand sets you apart from competition. Your brand helps you attract patients, referral relationships, revenue and income. Your brand builds stability and trust over time.
Branding benefits your practice most when you understand what's truly different about your practice, not just from your own perspective – but from your patients' perspectives. Think about what sets you apart from direct competitors in your market area. What will it take to get you noticed in your unique geographic marketplace and in the virtual online community – by the kinds of patients you really want?

Good branding gives potential patients and referral sources good reasons to choose you rather than your competitors.
What constitutes a brand?
Though a brand may seem simple on its surface, it's really communications shorthand for the many factors that differentiate one healthcare practice from another, including:
Services or programs offered
Experience of practitioner(s)
Bedside manner (personality)
Size of practice
Age of practice
Location of practice
Capabilities of practice
Reputation in the community at large
Reputation among patients and referral sources
Credentials. including special or advanced training
Atmosphere (friendly, helpful, clinical, casual, formal)
Technology (high-tech, low-tech, no-tech)
Leading-edge procedures
Accessibility
Innovation
Outcomes
Those are some of the considerations that help build a brand. Those factors will also influence the overall look and feel of everything you do – from your business card and letterhead to your website and social media accounts. Choice of colors, images, type fonts, messaging and layout are other factors that identify your brand.
How do potential new patients and referrers see you?
There has never been a time like this in history where potential patients and professional referral sources (your consumers) could scrutinize your practice so closely and so quickly. And there has never been a time when your practice success relied so heavily on consumer perceptions of you and the results of their Internet searches, online reviews and social media interactions.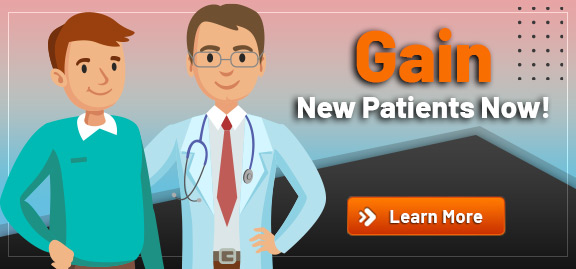 Healthcare practitioners are well-advised to look at their practices through the consumers' eyes and consider what's most important to them. This may well be very different from what's most important to you. For example, you may think that your fellowship training or some piece of new technology is important, but a potential patient is more likely to think that your bedside manner or keeping on-time appointments is more important. Your online brand must address what's most important to them, not you.
According to the National Physician's Survey of 2012, only 22% of physicians believe that new patients find them via online search. In reality, over 150 million Americans are already searching for physicians and health information online. This is a clear indication that physician beliefs need to catch up with a growing trend that's here to stay.
How can you stand out in a positive way?
With so much at stake, including your online reputation and the future of your practice, it is critical that you stand out in a positive way from your competitors. The first step is being able to see your world through your patients' eyes.
These days, patients have many choices for their healthcare. This means you have competition – for their continued loyalty and patronage. Practitioners don't often realize that how they care for patients – their bedside manner – is the most important factor in maintaining their loyalty. (According to numerous studies, it's also the most important factor in avoiding malpractice lawsuits.)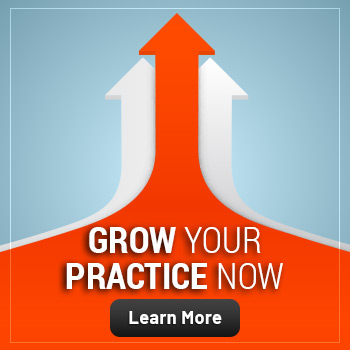 More than ever before, today's patients need to feel cared for and cared about. In addition to helping them overcome a health issue, you need to make them feel welcome in your practice, listened to and cared about. Here's a brief list of ways you can do that:
1. Don't make them wait to see you. Patients are busy, too. They don't have time to sit in your "waiting room" for 30, 60, 90 minutes or more past their appointment time… especially if they have already had to wait weeks or months to get an appointment. In fact, stop calling your reception area the "waiting room." No one likes waiting. Have the courtesy to inform patients when you are running late and give them the opportunity to reschedule. Strive to keep appointments on time by not overbooking. Help your patients feel respected.
2. Spend some time with them. Help them feel comfortable enough to explain their symptoms and concerns fully. Ask them about their lives and their families. Listen to what they have to say. Let them know that you hear them and that you understand what they are telling you. Help them feel important, valued and listened to.
3. Make eye contact. Patients often complain that their doctors talk over them without even making eye contact. This makes them feel depersonalized and may lead them to believe that you are hiding something from them. They may question your sincerity or distrust you.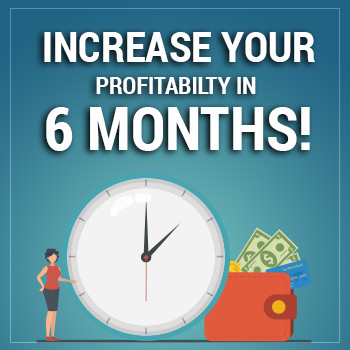 4. Use plain language. Help them relate to you by speaking their language instead of clinical-ese. If you hand out printed patient information or care instructions, make sure these are written in plain language, too.
By making each of these behaviors part of your brand, you will stimulate more goodwill among patients and increase the likelihood that they will keep coming back and referring their family members and friends to you. You will stand out in a positive way and improve your odds of getting good reviews from patients online. You will enhance your reputation – and your brand. You will give potential patients and referral sources good reasons to choose you rather than your competitors.
The bottom line
Branding and differentiation in a healthcare practice go beyond the colors you choose or the look and feel of your website. Branding requires introspection, analysis and understanding of what's important to your patients. If you don't have the necessary time or resources to analyze your practice and develop your own brand, consider working with an objective third party – an experienced branding and marketing partner.
If you have questions about branding your medical practice, call Practice Builders at 800.679.1200 for more information or advice.