Multichannel Medical Marketing: Highway to a Successful Practice
Posted on

According to a recently published study, an increasing number of U.S. customers spend more than five hours per day on their smartphones. In addition, when they are using their mobile devices, they open an average of nine apps. Do you need a moment to let these numbers sink in?
The time is gone when pamphlets and newspapers were the only way for patients to hear about your practice. For your best chance to successfully market your medical practice today, you need to find the right balance between various communication channels in order to reach your target audience.
Do you remember how many social networks and apps you interacted with today? Most users look at iMessage, Facebook, LinkedIn, Email, Google, WhatsApp and Google Maps. This spread is typical for professionals and millennials in the digital age. However, since users access these channels at different times, healthcare marketers have to send the right message, on the right channel, at the right time in order to have the best chance for customers to read it.
Fundamentals of multichannel medical marketing
One of the keys to successful multichannel medical marketing is managing all channels in a harmonized way, keeping in mind the same goal and framework. Maintaining a single customer database is essential. This will assure complete coordination of which groups of patients are receiving which messages via which channels.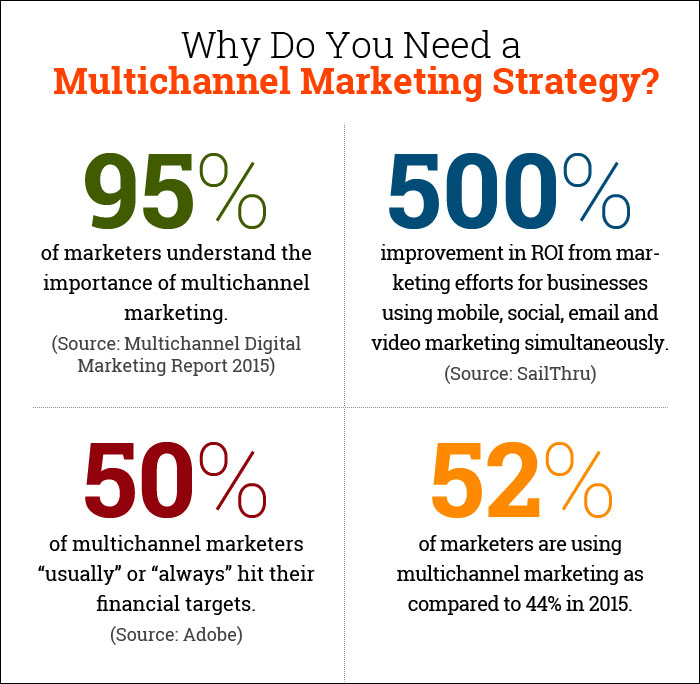 Here are three key elements to multichannel medical marketing:
You must understand your target audience: You cannot expect potential patients to change their behavior. You must instead be attentive to their preferences and be willing to act across all channels to reach the target audience at the right time and place.
You must deliver right messages at the right time: Plenty of choices today mean your messages must be targeted and relevant to cut through the noise. Channel planning should be done considering the preferences of your target audiences so that the message is delivered accurately and reliably.

You must consider automation of marketing campaigns: Automation will enable you to manage marketing campaigns while collecting valuable data. With centralized data, it will be easy to send targeted messages and follow up with potential leads.
Why do you need multichannel medical marketing?
With so many moving parts to manage, multichannel marketing may seem like an overwhelming task. These thought-provoking numbers may convince you that multichannel marketing is indeed beneficial for your practice.
According to Gartner, more than 90 percent of marketers struggle to connect more than three communication channels throughout the customer journey.
According to a report, nearly 74 percent of businesses have increased sales with an effective multichannel marketing strategy, 64 percent of businesses have improved consumer loyalty and acquisition, and almost 57 percent of businesses have better customer experience.
Email marketing, content marketing, social media marketing or digital marketing: Which channel or strategy is most effective at getting your patients to book appointments at your office? The answer is: There is no set answer. Your target audiences are engaging with your practice in a digital way. In order to engage your existing and potential patients, you will need to use a combination of channels.
Multichannel marketing allows you to connect with your target audience where they want, how they want and when they want. It involves leveraging different marketing channels, such as social networks, email, website, SEO, etc. to interact with your target audience. Multiple channels allow your potential patients to see you often and get a better idea of your services, so when the time comes to book an appointment, they are more likely to call your office.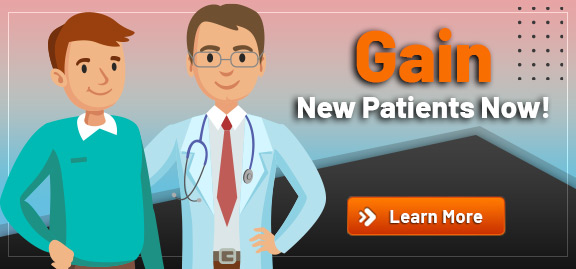 An effective multichannel marketing strategy takes advantage of the unique strengths and weakness of each channel. Understanding a channel and engaging with patients at the right moment is essential to building successful and lasting relationships.
When appropriately implemented, multichannel marketing drives more patients, improves your brand image and results in an increased bottom line.
Choosing the best possible options
There is a vast range of marketing channels available, and selecting the right combination is crucial to the success of your multichannel marketing campaign. The most popular combination is Google AdWords, social networks and email marketing. These tools, teamed with an organic strategy, can increase the likelihood of being found where your target audience is.
Of course, your business goals will guide your decision about which channels to leverage. This is because different channels reach different customers at various stages of the buying cycle and encourage different behaviors while delivering a consistent message. For instance, a Google AdWords campaign will improve brand awareness and create demand for your services, but if retaining existing patients is your prime goal, then writing blogs and follow-up emails may be the way to go. The outcome that you expect from your marketing efforts will tell you which channels to utilize.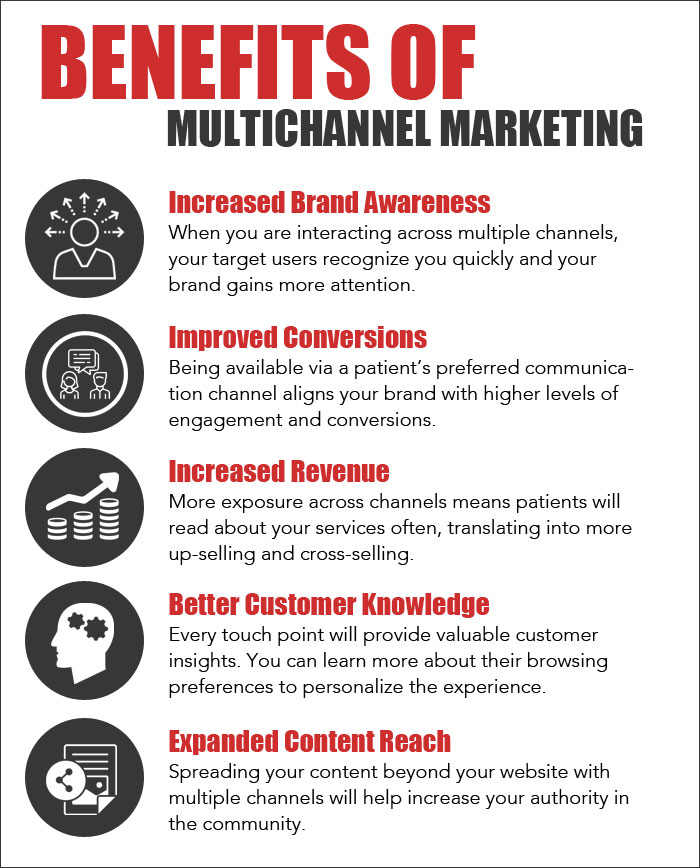 Benefits of multichannel medical marketing
According to a report from Digital Doughnut, nearly 95 percent of marketers admit that running a multichannel marketing campaign is critical to the success of their business.
Marketers using multichannel marketing strategy see higher ROI for their efforts. Patients viewing content across multiple platforms convert 24 percent more than those who see content on only one channel. Investing in a multichannel campaign provides your practice with the opportunity to attract patients who have a high value to your bottom line.
Healthcare marketing is all about the patients, and 72 percent of them prefer an integrated approach they can engage with.
Multichannel marketing is critical for the simple reason that you must be where your potential patients are. And they are everywhere. According to a report, multichannel campaigns can engage patients four times more than single-channel campaigns do. Incorporating a multichannel marketing campaign can significantly enhance your chances of success, and here are five exciting reasons to get started right now: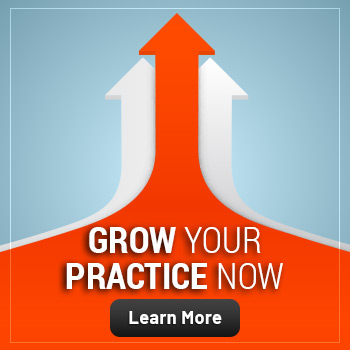 1. Greater exposure: Multiple channels enable you to get your message across to more people than you could through a single channel. The more people you reach, the greater will be your ability to spread word-of-mouth marketing. For instance, recipients can forward your e-mail message or share your social media posts with their followers. Multichannel marketing will help you to target audiences via direct email, social networks and other digital channels.
2. Increased patient engagement: Today's patients are no longer glued to a desktop at home. They are engaged across various devices, apps and platforms – each serving a unique need and preference. By strategizing your marketing campaign across multiple platforms, you will see a higher engagement rate and conversion rate.
3. Reinforced messaging: Each channel offers a variety of formats and elements in messaging. When you align the strengths of your brand with the capabilities of multiple channels, you have a tremendous opportunity for delivering a strong message. The impact of multichannel campaigns sets the table for a prospect to react instantly to a well-crafted e-mail or social media campaign. You can also reinforce themes that highlight core benefits for the targeted audience.
4. Acquiring more leads: When you reach more audience and have an impactful message, you can generate more leads. Prospects who have seen your content on other platforms are more likely to call your office for an inquiry or to book an appointment. In multichannel marketing, the messages get posted on multiple channels, which makes it easier to collect data on the target audience and their behaviors. Over time, messages that drive leads can be amplified, resulting in more precise and impactful messages for your target audiences.
5. Improved conversion rates: You can achieve higher conversion rates and higher return on investment from the synergies of different channels. Your consistent messaging will connect with the right prospects in a setting that influences their decisions. Repeat business may get a boost, as well, since satisfied patients will experience your reminders across multiple channels.
Omnichannel vs. multichannel marketing
Omnichannel and multichannel marketing – both terms are hot-ticket, buzz-worthy marketing trends that every marketer is trying to implement. However, the two are not the same thing. So, what is the difference between omnichannel and multichannel marketing?
Omnichannel marketing refers to reaching the potential patient seamlessly throughout the entire patient journey, across all possible channels. These communication channels can be third-party, digital or traditional.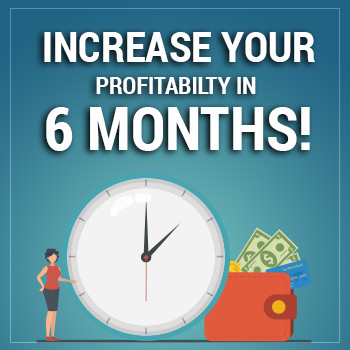 Omnichannel marketing is based on the assumption that a patient is using all channels simultaneously. For instance, a potential patient may browse online reviews while he or she is calling your office for more details and then switch over to the email campaign or blogs that attracted them to your medical practice in the first place. Because the potential patient is using all channels at any given moment, healthcare marketers prepare touch points both online and offline, including blogs, email marketing, e-books, online campaigns, apps, traditional media, website, social networks, etc.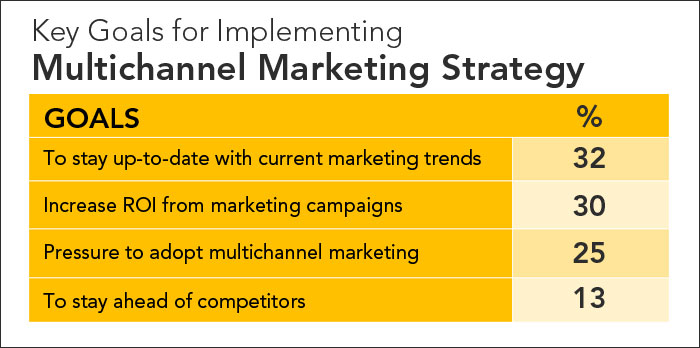 Multichannel marketing refers to the implementation of a single approach across multiple channels in order to reach and engage with as many potential patients as possible. The idea is to adopt two or more channels as part of a campaign to deliver your message.
In omnichannel marketing, the goal is consistency in branding and messaging. In multichannel marketing, the goal is patient engagement.
Wrapping up
Multichannel marketing gives healthcare marketers the opportunity to create multiple touch points with patients. If done correctly, multichannel marketing can change the doctor-patient relationship forever, providing effective two-way communication, valuable insights and much more.
However, getting a multichannel marketing strategy right for your medical practice is not easy. Finding where your target audiences are online and communicating the right message to them, via the right channel and at the right time, is a constant process of monitoring, refining and optimizing your techniques and strategies. The average practice owner does not have the time or energy to learn about LinkedIn, Facebook, email campaigns or Google AdWords in order to get the balance right. Multichannel marketing is undoubtedly a step in the right direction, but you may need help in different areas.
Call or email Practice Builders today to learn how we can make your sales soar with our proven multichannel marketing approach.
Also Read, Medical Practice Marketing: The Art and Science of Storytelling