Top 22 Social Networks for Doctors and Healthcare Professionals
Posted on

For healthcare professionals, social media is like a double-edged sword. It is an opportunity to connect with potential and existing patients, discover business opportunities and seek professional advice. It is also a place to network with peers and find job leads. However, you must respect privacy and security regulations of social media sites. Also, some social media platforms indulge in data mining practices, which may turn you off. Having said that, several social media platforms do provide benefits along with the much-needed security demanded by the medical professionals.
Here's a list of the 22 most popular social media sites for healthcare providers. While the majority of these sites and online communities are explicitly for physicians, some of them also focus on connecting nurses, medical students and job seekers.
1. Sermo: With more than half-a-million active users, Sermo is probably the most popular social networking site for healthcare professionals worldwide. According to the site's policy, only licensed physicians can register here. This site focuses on connecting verified and certified medical professionals from across the globe, who are allowed to ask anonymous questions and have real-time interaction with peers regarding patient care in Sermo's "virtual doctors' lounge."
2. Doximity: A newer kid on the block, Doximity has over half-a-million users. Aimed at connecting US-based doctors in all specialty areas, more than 60 percent of all US physicians are claimed to have already signed up for its membership. The site also facilitates doctors to earn some of their category 1 CME credits by reading the online medical journals. This social network platform for doctors comes loaded with features and benefits.

3. DailyRounds: This is a service for physicians that blends specific features of a social networking site and a medical journal. Doctors can use DailyRounds to exchange knowledge, upload and view medical cases and access its drug database. They can also network with other physicians through iOS and Android apps.
4. Incision Academy: Incision Academy helps surgeons share their knowledge and techniques with other surgeons across the globe. This social platform allows the surgeons to share specific techniques with other surgeons from all over the world. The fundamental value of this platform is sharing skills and techniques, with the aim of improving surgical care.
5. OrthoMind: Founded by orthopedic surgeons, this is a specialized global practice network for orthopedic surgeons. It allows members to connect with the online community on the forum. Members also have the opportunity to connect with their peers through various networks and review medical products and techniques. This platform also features a surgeons online lounge as well as a Grand Rounds Forum where difficult cases are discussed.
6. QuantiaMD: Founded as a platform for helping doctors collaborate, over 200,000 members are already using this platform to communicate and share critical information. QuantiaMD helps physicians stay ahead by communication with and learning from peers and specialists. This social networking site provides video content and presentations made by experts for higher-learning institutions.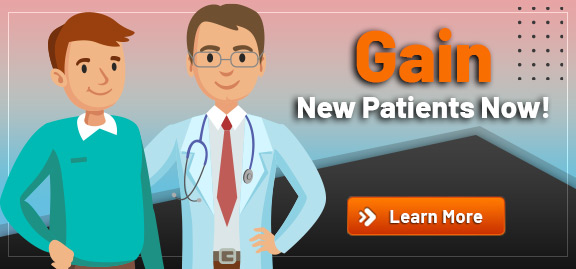 7. WeMedUp: This is an online community that provides world-class collaboration for medical professionals. The aim of this online community is to help physicians get together online and connect with like-mind professionals. Members can discuss patient case studies and share industry research. Also, this platform allows the members to participate in online polls, apply for job openings and interact with peers in a private environment. Membership is available to physicians, dentists, medical students and more.
8. Figure1: This social networking site targets healthcare professionals and medical students in more than 100 countries. The platform allows medical professionals to share anonymous images of an ailment, such as X-rays, and have discussions with their peers related to the pictures. This site helps doctors working in remote locations to connect with other doctors and gain more knowledge on rare illnesses. Figure1 guards the privacy of the patient by removing faces and other identifiable marks immediately when a doctor uploads the image.
9. Ozmosis: Created by Ozmosis, Inc., a medical social business software company, Ozmosis is a social network for physicians. This social site allows its members to connect with other physicians through a secure and trusted platform. On this site, individuals can share health-related information as well as clinical advice. Doctors can collaborate with peers and discuss specialty-specific information. Ozmosis allows only US-licensed physicians to join the network and ensures that all member profiles are verified.
10. Doc2Doc: This is a social networking forum that connects medical students, residents and interns as well as physicians from across the globe. The site offers online forums, discussion boards and blogs where medical professionals and students can meet and discuss issues. Member physicians are allowed to address issues that are either clinical or nonclinical in nature. The site is unique as it enables self-education among physicians.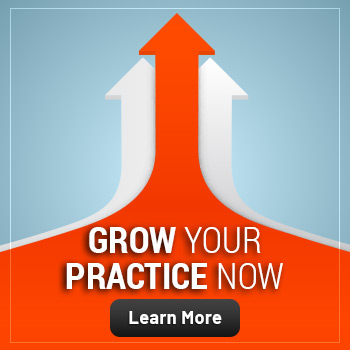 11. DoctorsHangout: This is a professional networking site for doctors, residents and medical students globally. This social network can help medical professionals maintain existing personal and professional relationships and develop new ones by reaching out to other doctors around the world.
12. Student Doctors Network: This educational and nonprofit website aims at supporting and encouraging students interested in pursuing a career in medicine. Founded by medical students and residents in 1999, this website is committed to providing assistance to promising medical students during all phases of their studies.
13. SharePractice: This social networking platform allows doctors to ask questions and receive instant feedback from other verified doctors rather than having to make a call, text or email specialists in their professional network. The site enables physicians and medical practitioners to comment on thousands of drugs, supplements and diseases, so the information is updated, complete and peer-verified.
14. CardiologyNetwork.com: This professional and personal networking site is dedicated to cardiologists worldwide. It is an exclusive service for cardiologists, residents, physicians and medical students who are interested in making a career in cardiology and for all healthcare professionals who are related to the field of cardiology.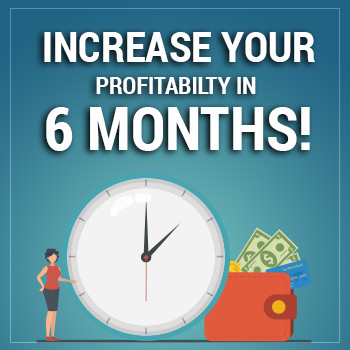 15. MomMD: This social networking site connects women in medicine with each other. Members can participate in the forums and come together to make an impact in the field of medicine. This site provides sections such as a job board, discussion forums, average salaries and much more especially for female physicians. With over 8,000 members, MomMD is the largest and best site devoted to women in the healthcare industry. The aim of this site is to encourage and support women physicians, residents, students and nurses in their careers as well as in life.
16. AllNurses: This exclusive social network for nurses and nursing students provides online forums, blogs, job listings and much more. The site is password-protected and only registered members can participate and utilize its features. On this site, nursing practitioners can find advice from peers, a job board, an FAQ section and blogs covering critical topics related to the nursing profession.
17. The Social Media Health Network: Created by Mayo Clinic, this network aims to promote global health by providing information for medical students, patients and providers. The premium members of this network can access webinars, member online directories, discounts on events and conferences, and more. The quality of this social networking site makes it one of the best resources for healthcare professionals.
18. Medical Group Management Association (MGMA): This is a LinkedIn group that encourages best management practices within the healthcare industry in order to facilitate and promote the highest standard of patient care. A community of the Medical Group Management Association website, members are allowed to communicate with leaders in the medical industry to get better insight in managing their practices.
19. NurseZone: This social networking site provides insight on the nursing profession. Members can explore their career path, discuss best practices of nursing and learn about the latest nursing techniques, including travel nursing. NurseZone is equipped with all the social networking features a nursing professional may need to connect with others.
20. Physician's Practice: Created with an aim to help doctors manage their practice, this LinkedIn group permits no marketing or sales activities in order to keep the discussions focused and relevant. This group seeks to improve patient outcomes by interacting with doctors to understand and address their issues.
21. NurseTogether: This site aims to empower nursing professionals by creating a network of online support from other nurses. Members can participate in an active forum and exchange opinions about the latest trending topics in the nursing community. This social media site is loaded with information about career development and educational opportunities.
22. American Medical Association: This is a LinkedIn group that enables doctors to participate in the growth and improvement in the field of medicine. Medical professionals can learn to help their patients by joining this active online group of physicians from across the world.