Which Type of Staff Training Is Right for Your Medical Practice?
Posted on

Untrained staff can unconsciously reduce patient appointments and severely damage your practice's revenue. There are hundreds of examples of practices where customer service is the highest priority, yet the staff cannot schedule more than 50 percent of new patients who call. While your staff intends to do the best for your practice, the lack of training may be preventing them from increasing the conversion rate. With proper training, your employees will be able to increase patient visits by 70 percent and provide a better experience when patients visit your office. Trained staff can also help you increase patient referrals and grow revenue.
Behind every great physician is a team of employees who contribute to the day-to-day operations of the practice. Staff members are the first point of interaction for patients and therefore require professional skills. They must have a complete understanding of your brand and products, should be trained to convert inquiries into patients and should treat each patient with respect and compassion. While most of these skills should be considered during the hiring process, it is possible to acquire them through practice-specific training. Though every practice has unique requirements, some of the common areas of improvements include: greeting patients, making them feel comfortable during their visits, phone etiquette, optimizing appointment scheduling, handling insurance cases and ensuring good reviews for your practice.
Here are some of the simple yet necessary training you should consider for your medical staff:
1. Telephone training: While you might think that your biggest concern is getting more patients to call you, the real challenge begins when people start calling your practice, but your staff is not trained enough to convert callers into patients. Is your staff trained or equipped enough to turn these prospects into patients? The first contact new patients will have with your medical practice is with the person answering your phones. If this experience does not go well, the chances are that prospect will not call back, or worse, may even tell other prospects about their not-so-happy first experience with your practice. You will end up losing many opportunities just because your staff was not properly trained to handle a call. So you need to make sure that the person answering your phones is properly trained and has the requisite knowledge to inform the caller and fix the appointment.

Unfortunately, a lot of medical practitioners are facing this problem and wonder why they are not able to convert more than two out of every ten callers. If you are getting many phone calls but are able to book just a few appointments, it is time to invest in your staff and increase their new-patient closing rate.
2. Sell benefits, not products: It is very common to call a physician office and listen to a list of services that do not appeal to you. It is annoying and may drive a potential patient away. Therefore, you must get your staff trained to adopt a benefit-driven approach that will make patients want your services and ask for an appointment. You will be able to fill up your appointment schedule just by providing prospective patients with a reason to visit your office for their benefit. Also, your brilliantly trained staff must be armed with the information patients will ask for when calling your practice. An informed staff member will help the prospective patient feel comfortable during their first visit to your practice.
3. Confident and polite language: The front-office staff is the face of your medical practice. They are the first point of contact for your patients – right from scheduling the appointment over the phone to welcoming them to the office – your front-office staff sets the tone for the appointment. Since the majority of patient interaction time is spent with office staff, it is important that your employees are polite and well-trained. Often, a wrong selection of words or tone of voice may elicit negative responses from patients. Routine interactions may have an enormous impact on how a patient feels about your practice.
4. Body language: Just as patients respond to the words that your staff says to them, they also respond to body language. Therefore, it is important that your team is trained in communicating the right messages through their body movement and gestures. For instance, sitting straight, making eye contact and smiling will go a long way toward creating a warm and professional environment.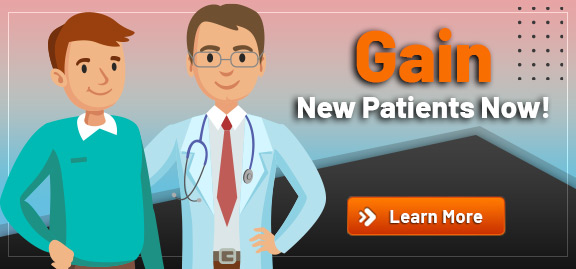 5. Dealing with annoyed patients: Most often a patient will call and complain about an episode that happened at your office that has nothing to do with the front-office staff. However, since the front-office staff has always taken the brunt of patient displeasure, it makes sense to train them on how to handle angry patients. Imparting the required training in the right direction will make a big difference in the performance and job satisfaction of your employees.
6. Patient engagement: Patient engagement involves processing critical information and making self-care a part of patients' lives. To get patients involved in their own health, you must implement strategies that engage and encourage patient participation. You can consider developing a script for staff to follow when interacting with patients. You can also make communication skills part of mandatory staff training.
7. Latest technologies: New technology can play a significant role in boosting efficiency, but your staff must be trained to realize its full potential. In order to have all employees on the same page, make training a priority at your practice. Employee surveys are very useful in identifying employees who need additional training to address gaps in their technology skills. You may also conduct necessary technology tests to see how well your staff is trained to use systems. As your employees become proficient, you can consider advanced training.
8. Deliver patient-centric service: You must make it clear to your staff that providing exceptional customer service is not an option, rather it is compulsory for every employee. Your staff must understand the importance of delivering excellent service to patients and their families. It is critical to hold employees responsible for the overall patient experience and how well they end up rating the practice. So it is critical to train and develop employees in a way that emphasizes your practice's core value of providing excellent service.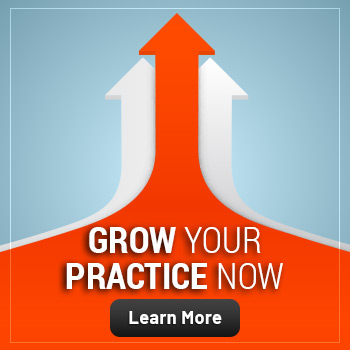 9. Cross-train your staff: From answering phones to educating patients and to collecting payments, each employee should be trained as much as possible. Your staff should have a fundamental understanding of the tools and systems in your office should an emergency arise and you need someone to help you with these items. Different departments should have a good understanding of what the other department does. This will lead to a productive office environment, even when someone is out of the office or on sick leave.
10. Triage training: Triage is the process of deciding the patients' course of treatment based on the severity of their condition. This approach will help deliver efficient treatment even when resources are insufficient. While you may not feel there's much value to such training, just think of how stress-free your office would be in case an emergency arises. It is important to impart triage training every quarter to keep the senior staff informed and introduce new staff members to this concept.
11. Conflict resolution: There will be days when your office will be full of stressful situations, making it easy for staff and patient to get into conflicts. So it is important to train staff members on the best practice for conflict resolution. Your staff should be trained on solving conflicts among each other, knowing when to neutrally mediate the situation and understanding the consequences of not following management's directions on conflict resolution.
12. Overall case management: Finally, your staff should be well-trained in managing all types of cases. This training is aimed to focus on routine functions and helps employees to manage patients better. In this training, your staff will be able to understand billing and insurance issues for various treatments, prior authorization for procedures and helping patients handle documentation and medications.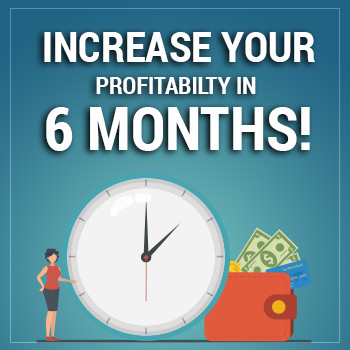 This is just the tip of the iceberg as there are many other pieces of training your medical staff should be trained on. Eventually, after educating and imparting this training to your staff, you will create a team that is well-equipped to handle most situations. Once your employees are trained, they will need to understand and adhere to the standards you have set.
At Practice Builders, we custom-design staff training programs to meet your practice's needs. These training sessions are designed to assess your current processes, suggest and implement improvements and create a culture of customer-first. All training can be imparted individually or as a package. During our consultation, we can help you choose which trainings topics are best-suited for your needs.
Our evaluators can call and visit your practice to observe current systems, and a customized training program will be designed around your specific performance gaps. Now that you have a direction for your staff training, be sure to call Practice Builders to discuss the training needs of your practice.