Video is Critical to Online Healthcare Marketing
Posted on
Video has rapidly become the single most engaging and clicked-on of all Internet media. Astoundingly, people view over four billion YouTube videos every day. So it makes perfect sense to use the power of video and social media – YouTube, Yelp, Facebook, Twitter, LinkedIn and Google – to communicate with your patients and prospective patients.
An online video, or "eVideo," should deliver your branded marketing message in an emotionally engaging, visually appealing way that people can relate to – the kind of people you want as patients.


Videos Engage Patients and Keep Them on Your Website

Video deserves a significant place in all online healthcare marketing and SEO strategies. Since Google is giving such heavy weight to videos in search results, it's important for medical and dental healthcare practices to have videos on their sites.
Adding video provides you with a proven effective patient engagement tool. It gives visitors a reason to stick around for 60 to 90 seconds (longer video formats are neither better nor more effective). More important is hosting your videos where they will give you the greatest SEO and healthcare marketing bang for your buck. That place is YouTube.


Make the Most of the Google/YouTube Connection

Currently, 80% of video search results on Google point to YouTube. YouTube dominates universal search results. Most Internet users search with Google. So if you want to appear on Google search results, you need to host your videos on YouTube, customize your YouTube channel to match your brand and use YouTube as the hub for your video content.


Four Ways Healthcare Professionals Use Video

1 Educate & Engage
Over 60% of people prefer watching video to reading text – videos are more entertaining and simpler to absorb, especially when the content covers complex medical procedures or health issues.
2 Gain a Competitive Advantage
Great content sets you apart from other healthcare providers by solidifying your authority and credibility and ultimately building trust in patients. Fifty-eight percent of people consider businesses that produce video content more trustworthy.*

3 Connect With Patients
Video humanizes the clinical perception of healthcare providers by showcasing the real people behind your team or facility. Most people (71%) even agree that watching a video leaves them with a positive impression of the business.*
4 Increase Online Visibility
If you are looking to grow your practice, it's necessary to have a strong online presence. Having an online video can increase your likelihood of achieving first page Google rankings by up to 53 times.*


Five Categories of Online Video

1 Testimonial
Feature unscripted, happy patients talking about their real experiences. This is the most powerful way to build trust and credibility for your practice. It combines the power of the testimonial with the power of online video. This is also the preferred style for Practice Builders' client eVideos.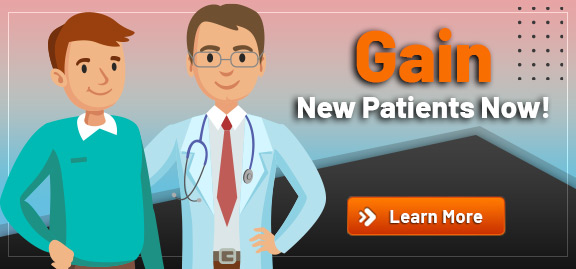 2 Welcome
Welcome prospective patients to your practice by showcasing your facility and staff.
3 How-To
Recommend ways to improve general health, such as nutrition and healthy lifestyle suggestions.
4 Educational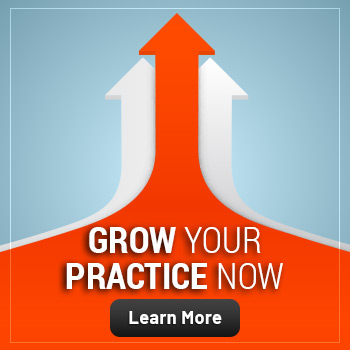 Address common health issues, including symptoms and typical treatment options, keeping your patients educated without taking more of your time.
5 Explainer
Explain procedures that are confusing and require additional education in a visual format that is easily understandable.
Why Your Practice Needs eVideo
24/7 Differentiation: eVideo helps you deliver personal messages that distinguish your practice from competitors – and present a positive image to patients and prospects.
Targeted Reach: eVideo can promote your services on your branded YouTube channel, website and social media pages to attract more patients.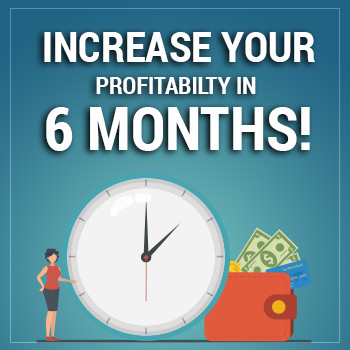 Affordability: eVideo can enhance multiple marketing channels very cost-effectively.
Reputation: Patients and prospects will view your practice as more current and more relevant.
Website Enhancement: eVideo makes your website more entertaining and engaging. eVideo encourages more visitors to stay longer.
The Most Effective Video Length and Format
Internet videos should not be longer than 90 seconds, the outer limit of the typical Internet user's attention span. Produced in 60- and 90-second formats, Practice Builders' eVideos are perfect for your YouTube channel and practice website. They convey the uniqueness of your practice by featuring you and your patients in an up-close-and-personal, testimonial-style glimpse that will attract attention, engage interest and help generate more appointments.
What's Included in Practice Builders Videos?
Everything. We provide scripting, on-location videography at your designated practice location and complete studio post-production services. You get a customized high-quality finished eVideo on DVD that's ready for your website and YouTube channel – for the world to see!
To learn more about how eVideo can enhance your online marketing program, talk to a Practice Builders Consultant today at 800.679.1200 or email us at: info@practicebuilders.com.
*Attribution: Forbes, Animoto, Forrester, Google
Your feedback is always welcome
If you have questions or comments about this newsletter, please email them to: hedgar@practicebuilders.com.