Health Care Website Checklist To Optimize Your Site
Posted on

Health care websites are valuable tools that promote medical practices, provide information, and help people find assistance.
When optimizing a health care website, you might want to consider some things and avoid others.
Clean design
Good design is important for websites. Not just because we want them to look attractive, but we want people to be able to use them well.
Clean, elegant website design should use plenty of white space. This allows the text to breathe and the viewers' eyes to rest.
White space and clutter-free text sections highlight information and make it easier to find.
Pages with fewer designs are less likely to look outdated anytime soon. A current-looking site convinces people that other aspects of your medical practice are also up to date.
Simple language
In addition to clean design, websites should use simple language to accompany it.
Medicine uses specialized jargon and encompasses concepts that could be difficult to understand. But the average medical practice website doesn't need to use such jargon or discuss such topics in graphic detail.
When writing pieces for patient audiences on the internet, use the kind of language you'd use when you speak with them in person. This language should be plain, easy to understand, and not require patients to look up terms they might not know.
If you do need to use unfamiliar terms, you can define them as you go. Or, you might want to create a glossary page that lists definitions related to your health specialty. You can add links to unfamiliar terms and refer readers to this page of definitions.

Thorough content
Incorporating a page of definitions is one way your health care website could provide valuable content.
Again, this content should be thorough, yet accessible. You're not trying to impress people with all the medical terms you know, you're trying to answer their questions and help them in other ways.
So, since patients might have questions about the conditions your practice treats, create a page for each of the conditions. Each page could explain symptoms, how you treat the condition, and what could happen if patients don't seek treatment.
During these explanations, add links to other sites with good reputations. This boosts the reputation of your site as well. It shows that you're interested in offering accurate help and are willing to listen to and consider the expertise of others.
Current blog posts
Blog posts could also add valuable content to health care websites.
Since sites post blogs on a regular basis, these articles could discuss current events and address other matters in timely ways.
For example, if there's been an outbreak of a highly contagious condition, a blog post could explore the specific measures your health practice is taking to keep patients safe.
Or, blog posts might answer patients' questions or address other concerns. Blogs provide information, then, but they could also appeal to readers' emotions. They could provide psychological reassurance as well as medical expertise.
Visible contact information
Of all the information on a health care site, some of the most important includes contact information.
Health care exists to serve people, but people need to access it first. Accurate information could help.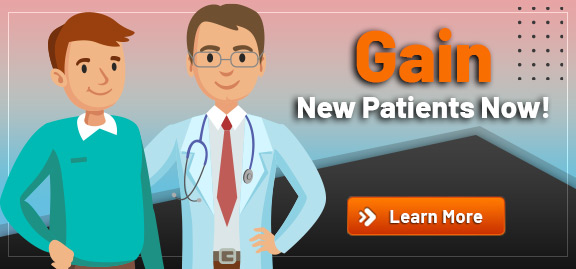 Each page in a medical practice's web site should include some basic contact information, such as a phone number, email address, and URL to the home page.
For additional contact opportunities, developers could create a dedicated Contact Us page with all that information as well as forms that users could submit with additional questions or comments.
Sites that utilize technology could also allow users to login to patient portals connected to their practices' electronic health records and practice management systems. These systems also allow patients to communicate with their health care providers, thus creating additional ways to interact.
XML sitemaps
Visibility and readability aren't just useful for humans.
Digital tools must be able to read your content as well. So, enhance your web pages' readability by adding an XML sitemap.
A sitemap lists a website's URLs. It serves as a table of contents, telling search engines' web crawlers what's on a particular site.
Adding sitemaps helps web crawlers work more quickly and efficiently. This could be especially helpful if a site has several pages or adds new pages or content frequently.
Sitemaps let crawlers know what's there and make sure they don't miss anything.
Standardized URLs
Another way to keep web crawlers informed is by standardizing URLs.
Even though it's the same page, a web page might go by several different URLs. Web crawlers might think these different URLs are entirely different pages and classify them as such.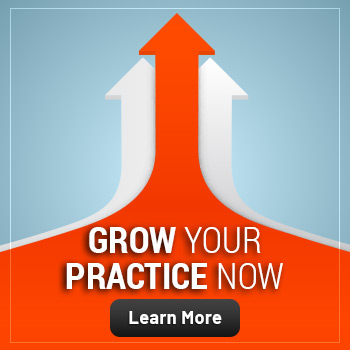 When web crawlers list URLs separately, they rank them lower than a visit to one site would be ranked.
Multiple URL listings also harm your backlink profile. Sites might use these multiple URLs as references, but using just one address enhances the power of that individual URL.
Accessibility for all users
Whether patients are using sites for communication, research, or other functions, they must be able to use them properly.
Making health care sites accessible isn't optional, it's the law. For guidance on creating sites, developers might want to follow the website accessibility requirements of the Americans with Disabilities Act (ADA), which include:
Choosing contrasting colors to create readable text.
Incorporating text descriptions of visual images.
Including captions for videos.
Using indicators that explain if people have submitted incomplete or incorrect information.
Adding an accessibility widget or other tools that could change the appearance or functionality of a site.
Opting for such design choices makes pages more usable to more people. They also make health care more available.
Alt text and optimized page titles
In addition to making sites more accessible, adding certain types of text could be useful for other reasons.
For example, you could add alt text (alternative text) to images. Alt text describes images. It allows assistive devices to explain images.
Alt text also tells Google what your pages contain so it will include them in its pages of search results.
If your images are hyperlinks, your alt text could serve as anchor text, which is the clickable text that takes users to other Internet URLs.
Internal links
Speaking of language, it's also handy to include internal links throughout your website.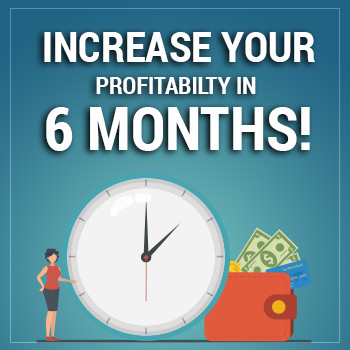 When users click an internal link, they'll visit another page of your website. Although people are looking at different pages, this activity keeps people engaged with your content and your site as a whole.
Since sites require multiple pages for internal links, you'll be adding pages and building your site. More pages means search engines have more opportunities to retrieve your pages and rank them higher in their search engine results pages (SERPs)
Search engines reward sites that contain high-quality content, so medical site owners should work to create substantial amounts of useful, relevant material.
Crawl depth
Material is even more useful and relevant if it's quick and easy to find.
To make your site use quicker and easier, decrease the crawl depth on your site. Crawl depth is the number of site pages that web crawlers search and index during a single visit.
Check to see how many clicks it takes to access pages and content on your pages.
Do you want web crawlers to access and index certain pages more often? Reduce the number of clicks these pages require.
Remember that if you're having trouble finding pages and content quickly, so will web crawlers.
Maintenance to avoid problems
Preventing and avoiding certain negative site elements is as important as including positive ones. Site owners should ensure that their sites:
Don't have missing images or graphics.
Fix any error pages or redirection problems.
Use preventative measures against malware or take prompt action if they do occur.
Checking on the site periodically could help site owners interact with their web pages as their users do. Such checks could help them determine if the sites are working as they want them to work and make changes if they don't.
Loading times and compatibility
Occasional checks also help people gauge other aspects of their sites.
For example, if they've redesigned pages or added new graphics, they could determine if these changes have affected the operation of their pages.
Additional pages or new graphics might slow the load time of pages. People should consider how readers use their web pages.
People might have more patience with inner pages that describe medical conditions in depth. But they also might want to access other information, such as phone numbers and addresses, more quickly.
How they're accessing information is also important. Will people use phones, tablets, or computers to read your website? Design pages that are compatible on all devices.
For help designing these pages and other assistance, contact Practice Builders. We'll help you develop healthcare marketing solutions to help you and your health care practice succeed.