Enhance Your Practice's Online Presence with Healthcare Video Marketing
Posted on

If you haven't considered using video in your healthcare marketing, it's time to rethink your strategy and modify your healthcare marketing plans for 2022. According to recent studies, people watch an average of over 16 hours of online video every week. That's a 52 percent increase in just two years!
Unlike written content, online videos tend to be more emotionally compelling, more engaging and easily shareable. That makes video content a virtual necessity among today's most effective healthcare marketing strategies.
As the demand for video content increases, the ability to create video has become much easier. There is no longer a need to have high production values in video content because healthcare consumers tend to view overly polished content as less than authentic. Today's healthcare consumers want to feel more realistic connections and many appreciate videos shot on iPhones or small handheld cameras just as much as those created with high-end equipment. This means that anyone can produce video content on a shoestring budget — or no budget at all.
Start with Your Video Marketing Healthcare Objectives
What should your videos communicate? How do you want your videos to pay off? What messaging will be most effective for your target audience? How will video support your content marketing strategy and your overall marketing goals? What do you want viewers to think, feel or do after watching your videos? Those are some of the questions you should consider before you start shooting your own videos.

Who is your target audience?
What are they looking for? Which of their needs and pain points can you address in videos? The most effective video marketing should offer the kind of information that your target audience wants or needs. This information should ultimately be presented in a way that is unique to your practice. For example:
Give your viewers a glimpse of compassionate interactions between your doctors, nurses, staff and your current patients
Share information about the benefits of a procedure or treatment that you would like to perform more of
Show actual patient testimonial videos to add credibility/believability
Share information that is timely and topical (e.g., health resources/updates for COVID-19)
Create video profiles about your providers to allow prospects to get to know them personally
Consider Potential Collaborators and Content
Chances are, your practice is providing life-changing care to many people. You are doing wonderful work that needs to be recognized. Instead of telling prospects about your great work, show them your work using video. Remember that health consumers enjoy seeing 'behind the curtains' and making an emotional connection with your practice.
Look for the untold stories that are happening all around you. While you're at it, look for possible collaborators. Perhaps there is someone on your staff or a colleague who is good with a video camera or has past production experience. Maybe you know someone with TikTok, YouTube or Instagram posting experience. If you need a collaborator, you just might find one by asking around among your circle of colleagues, friends and acquaintances.
What's your story?
There are literally millions of stories in healthcare, and that means millions of possibilities for creating engaging video content. Some of those possibilities might include: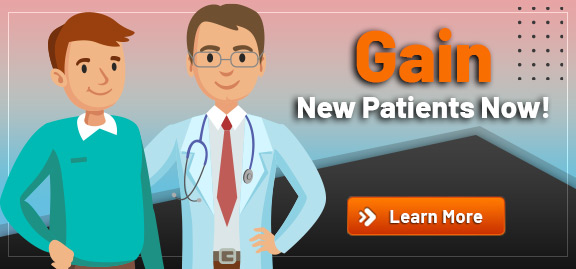 An "Ask the Doctor" format where you or one of your providers answers common health questions asked by patients or prospects
A video testimonial format where a single patient or a group of patients tell their personal stories about how your practice helped them
A video infographic that educates viewers about specific health conditions or the most effective procedures/treatments for those conditions
A "How-To" video format for home care or self-care instruction
A Doodly animated video format to share entertaining content with families or children
An educational video featuring some new technology in your practice and how it benefits patients with specific health conditions
A video office tour of your practice that helps patients understand what they can expect when they visit
The First 5 Seconds Are Critical for Effective Healthcare Video Marketing
You only have 5 seconds to hook someone's attention with video, so don't waste those precious opening seconds with logo graphics or a meaningless sales message or self-promotion that might turn off viewers. Start with something that's sure to grab their attention, such as:
A health problem or paint point: "I thought my back pain would never end until I met Dr. Jones."
A question: "What are the best ways to avoid contracting COVID-19?"
A surprising statement: "Here's a great new treatment you probably haven't heard about."
A strong comment: "Choosing this practice was the best decision I ever made."
Start off with a bang and you'll have the viewers' attention. If you are creating video content for your website, try to stay within 60 to 90 seconds of total length per video. Viewers tend to tune out anything longer than 2 minutes on a practice website. Of course, there are exceptions, but the content must be exceptional to hold the viewer's interest.
Look for Existing Content that Can be Repurposed for Online Video
Think about video assets you might already have in your practice. For example, you might have video productions from your technology manufacturers or sales reps that might be repurposed into short online video segments, or your top-performing social media content might lend itself to fresh video production.
You can also use still photos and set them to music or a voice-over to create fresh video content. You can even rework your most successful blog posts into a video production with a bit of creativity.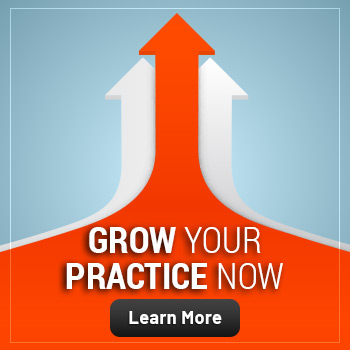 Video content has become so effective that it should be included in your healthcare marketing plans as one of your featured healthcare marketing strategies. Just keep in mind that bite-size storytelling is here to stay and is the best way to grab a viewer's attention online.
Finally, Some Tips for Do-it-Yourself Video Producers
You can shoot an excellent video yourself. Follow these simple guidelines to make your production the best it can be.
Avoid shaky videos and use a tripod for your smart phone or video camera to create a stable image.
Avoid lighting issues by using natural light whenever possible. If you are shooting indoors, make sure your subject is well-lit and eliminate any backlighting that will put your subject in shadows.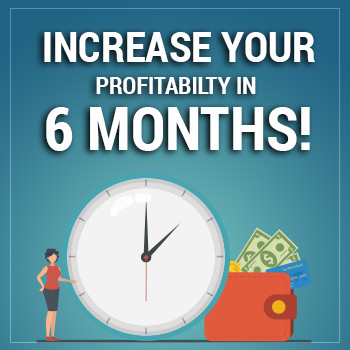 Avoid sound problems by eliminating all background noise while you are shooting. For a small investment, you can purchase an external microphone or clip-on style microphone your subject can wear during an interview or testimonial.
Promote confidence and comfort by directing your video to get the best possible results. Make sure your subject or interviewee is comfortable on camera and maintain good energy during your shooting sessions.
Conclusion
Web videos and short-form storytelling are here to stay. If you don't feel comfortable creating your own healthcare video marketing strategy, then consider partnering with a healthcare marketing agency that's experienced in video production and video marketing healthcare. An experienced and reputable healthcare marketing agency can help you formulate new healthcare marketing plans that feature video healthcare marketing strategies that are just right for your practice needs.