Top 6 B2B Healthcare Marketing Strategies to Increase Market Share
Posted on

If you are unfamiliar with marketing lingo, you might not know that "B2B" means business-to-business. Then there's "B2C," which means business to consumer. The B2B market in global healthcare is estimated to reach $536.6 billion in revenue by the end of 2025. That's up from $196.3 billion in 2017.
Thanks to an increasing number of healthcare competitors, you need ways to stand out and have your voice heard, not just as a healthcare practice but also as a business. This may be challenging and difficult, but it's not impossible. In this article, you'll learn about B2B healthcare marketing and B2B marketing strategies that can help you increase your market share.
Healthcare Marketing B2B 101
Growing your market share with healthcare marketing B2B requires including several proven B2B marketing strategies that belong in your healthcare marketing plans. Here are the top six strategies for 2022:
1 Discover your most important B2B buyers
Increasing your market share requires having a clear idea of who you are selling to and who your ideal customer is. Start by creating a "buyer persona," a fictional character who represents your ideal B2B customer. You can create buyer personas for specific factors such as challenges, demographics, goals, responsibilities, motivations, roles and behavior patterns. For instance, your buyer personas might include "Private Practice Patricia," "Hospital Administrator Henry" and/or "Clinician Charles." By understanding each of their unique challenges and addressing them, you will be better equipped to create the right content marketing B2B healthcare to engage them and increase your market share.

This strategy will definitely require some time and research from your end, but it's well worth the extra effort.
Gather data about your ideal B2B buyers
You can gather a wealth of data about your ideal customers by using current customer information, Google analytics, social media analytics and other tools. Once you have done the work, you'll be able to use that information for other healthcare marketing campaigns and projects down the road while aligning your sales and marketing team, as well. A multitude of benefits awaits you for creating your ideal buyer personas, but you won't know what those benefits are until you map them out.
2 Learn your ideal buyer's purchasing process
Creating your buyer personas is one thing but mapping out their purchasing journey is quite another. Your first objective is to make sure you understand your ideal buyer's journey from start to finish. Outlining the common paths that funnel your ideal customer through a finely tuned process is important. Once you've created that process, you will then know where your ideal customers are in the context of your business.
There are three stages in a buyer's purchasing journey
Awareness – The first stage of the buyer's journey is where the buyer becomes aware of his or her problem or pain, and becomes curious about how to solve it. This where you provide quality information that will help them understand their situation and clearly define their problem. You are literally raising their awareness.
Consideration – The second stage is where your ideal buyers understand their pains and how to solve them. You should have presented other options that would solve their needs along with your own. Now, the ideal customer will view their options and figure out which one works best for them.
Decision – This is the final stage and is where your ideal buyer is actually in the process of making a purchasing decision. This is where you should address your product/service solution to meet the buyer's needs as a customer. You want them to understand the pros and cons of their decision and demonstrate why you stand out from all of your competitors.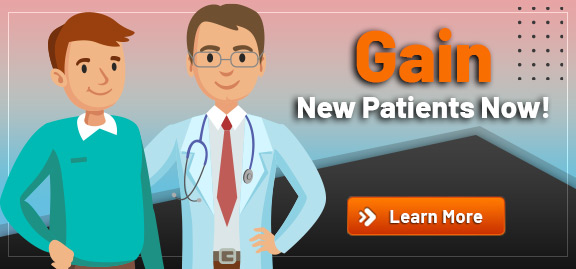 All three stages of your buyer's journey are extremely important to your overall marketing strategy and your eventual success.
Create content that's appropriate for their needs
Targeting your prospects and future customers with high-quality content that is appropriate for their needs will result in greater engagement and higher leads (patient prospects). Remember that healthcare B2B is providing a healthcare product or service to another business. For example, it could be a pharmaceutical company selling to a doctor's office or a medical equipment supply company providing a new piece of treatment technology. Rather than advertising to patients, for example, B2B marketers find ways to connect with other doctors (referral sources), department managers and procurement directors.
3 Leverage quality content marketing B2B healthcare and premium offers
One of the best ways to engage your ideal target customers is through strategic content creation. According to a recent study by HubSpot, B2B companies that use B2B healthcare marketing strategies to create content often attract more leads than those that don't.
After you've developed a clear buyer persona for each type and mapped out the buyer's journey, make sure your content addresses their specific challenges, needs, and questions. It will help you build trust and increase the chances of converting visitors into leads, which will ultimately convert to sales. Consistently publish fresh content on a regular basis, preferably twice per week or more. Be sure to include calls-to-action (CTA) in your blog posts to encourage visitors to join your mailing list or download more content such as additional blogs or e-books. Building strong relationships with your ideal customers through blogging can generate more sales, thus increasing your market share and impact.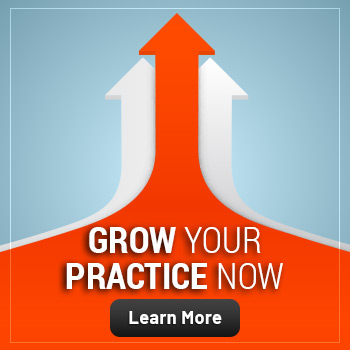 Quality content is critical. If your audience receives relevant, applicable information from your content, and they have given you their personal information so they can receive more, you just created a stronger relationship and a new prospect. Your goal is to strengthen that relationship between you and the reader, so they always want to come back for more and educate themselves on topics of interest to them.
4 Maintain a competitive edge by staying updated within your industry
Stay informed about what is going on in healthcare. Learn more about market share statistics for your specialty area and healthcare in general. Take note of processes that your leading competitors are using so that you can learn from them. Identify the new and emerging businesses within healthcare as well as the latest technologies. Follow the trends to see where healthcare is heading in the next few years. Having such information at your fingertips will help you create more effective content and inbound healthcare marketing plans.
Your industry knowledge is valuable to the content creation process, especially in healthcare. Stay up to date and position yourself and your practice as the leader in your field.
5 Use search engine optimization (SEO) techniques
SEO involves tweaking different elements on your website or content in order to improve your search engine ranking. Since keywords are among the most important factors that determine Google rankings, take time to research key industry keywords that you want to rank for. Be sure to include these keywords in your blog headers and throughout the piece. Make sure that your image names and alt-tags also contain those target keywords, along with your meta descriptions and page URL. Make sure that you match your keywords to what your target audience is searching for. Optimizing your site will attract more traffic and enhance your opportunities to increase engagement and new patient revenue.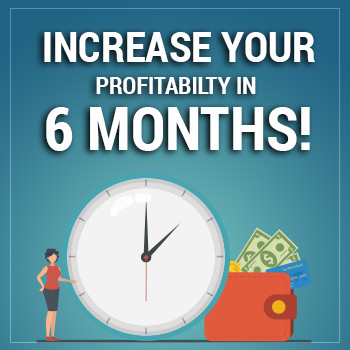 6 Nurture the prospect leads that you have generated
Prospect lead nurturing is about converting your ideal prospects into qualified prospects and eventually into buyers or patients. The best way of doing this is to segment your list according to the buyer's journey and create relevant content for each segment. Share links to your recent blog posts and keep in touch with your prospects. Update your prospects/leads with recent industry developments so they get the latest information for their market. However, don't bombard them with too many emails, messages or phone calls too soon. The last thing you want is for your prospects to get overwhelmed and unsubscribe from your content.
The bottom line
Good B2B marketing strategies and practices will result in increased market share. When you attract higher numbers of qualified prospect leads through effective healthcare marketing strategies, your team will be able to attract many more prospects and loyal B2B customers while improving the market share of your healthcare business.
Your healthcare practice can benefit greatly from attracting the right clients for your B2B market. Just remember that you are not alone in this effort. You can easily partner with a healthcare marketing agency and get professional help with your B2B efforts. A good healthcare marketing agency can show you the most effective and cost-effective ways to increase your market share.