16 Marketing Trends That Will Transform the Healthcare Industry in 2017
Posted on

The healthcare sector is evolving rapidly. Today's patients are more concerned about the quality of treatment they receive rather than the proximity of the practice. As the priorities of patients change, there's a greater need for doctors to engage with their patients. For healthcare professionals and organizations to manage the direction of these changes, it's essential to watch and evaluate future trends and design a suitable marketing strategy. Healthcare professionals are scratching their heads to develop marketing strategies that will help them stand out in the crowd, add new patients and grow their practices.
Apparently, medical professionals will need to slowly drift away from old marketing strategies toward adopting innovating trends, where patient engagement is the highest priority. Here are some of the most compelling marketing trends that will be absolute game changers for healthcare professionals who want to take their marketing strategy to the next level in 2017:
1. Live video: Live videos are more effective than text and have a stronger audience appeal. Medical professionals may consider offering live streaming video on their practice website and social media accounts. These live video chat sessions between doctor and patients will increase patient engagement and make them feel involved. Live video will allow patients to get replies within seconds rather than sending an email and waiting for weeks.
2: Social media channels: According to research, nearly 41 percent of social media users accept the increasing influence of social media on their healthcare decisions. So whether you're planning to launch your medical practice on Twitter or Facebook, the popular social media platforms will give you enough followers. Eventually, when people start recognizing your brand, it will be easier to market your services at lower costs. You can also take advantage of other popular social messaging apps such as WhatsApp and Snapchat as they allow real-time conversations between doctor and patients.

3. Digital marketing strategy: Without an effective digital marketing strategy, it will be very hard for your practice to be seen or heard. Digital marketing is a necessity and is adopted by almost every healthcare organization. A successful digital media strategy will focus on creating engaging content, enhancing search engine optimization, increasing social media presence and making you approachable.
4. Responsive website: In 2017, healthcare websites are likely to be designed and developed keeping mobile consumers in mind. If your practice website is not designed with mobile users in mind or takes too long to load on a mobile device, you could miss out on a lot of potential patients. A regular website will not only lead to a poor user experience on mobile devices, but Google's mobile-first algorithm will rank your website lower in search results, which can make a dent in your revenue. So if you are thinking of implementing a robust strategy for gaining more patients and increasing revenue, you'll have to make your website responsive.
5. High-quality content: Consumers today have many choices as far as online health-related content is concerned. However, there's an increasing demand for high-quality content. To provide high-quality content, you'll need to focus more on unique and compelling patient stories that connect with your target audience. You can use infographics and other visuals that can help you present information in an engaging manner. You can significantly boost your patient base by producing smarter content that is packaged differently.
6. Blogging: The healthcare industry is beginning to understand the importance of writing original and informational blogs. Doctors are writing blogs about diagnosis, treatment, symptoms and remedies for various diseases and publishing them on websites and social media channels. Blogs are a great tool to educate your patients before they even come to your practice. In addition to being a great resource, blogs can help strengthen your organic search results.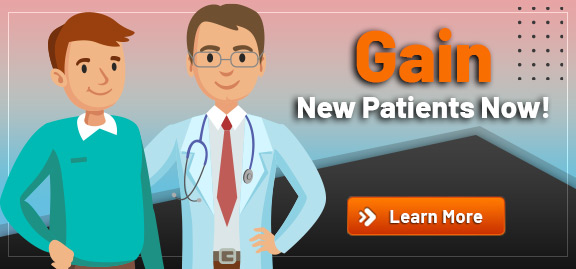 7. Rise of the "wellness" approach: There's an overall shift in the healthcare industry from a treatment-based approach toward a more holistic approach that focuses on wellness, screening, diet and exercise. Millennials are more wellness-conscious and focus a lot on fitness, healthy lifestyle and monitoring their health. They're using the latest apps to track their health and search online for the healthiest food options. Millennials are also more willing to spend money on brands that sell organic food items and advocate healthier lifestyles.
8. Patient awareness: Patients will be more likely to research and browse health information before making any decisions. This means the marketing battle will start long before the patient even enters your practice. So as a healthcare provider, your aim should be to provide the best possible information and focus on maintaining the doctor-patient relationship.
9. Location-based advertising: Modern healthcare practices won't just target patients by services; they'll also be targeting patients by their location. Doctors will make use of tools like geoconquesting for automatically directing patients to their practice when the patients are physically in a particular area. These digital tools not only drive awareness and build volume but can also contribute to deeper relationships with patients.
10. Telemedicine: Telemedicine has become more relevant in modern-day healthcare practices. With the help of connectivity conveniences like live video and social media platforms, doctor-patient relationships will grow deeper while contributing to the profitability and efficiency of healthcare practitioners.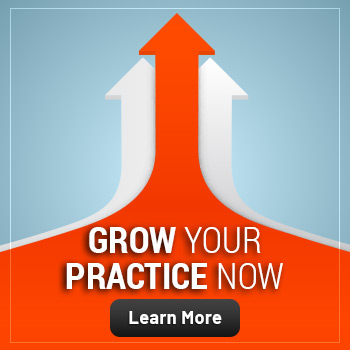 11. Comfort and convenience: Convenience and speed will become the new currency. Patients will demand quick and convenient appointment experiences, while doctors will want real-time information related to their patients' health. With the advanced healthcare technologies, time management will play an integral role in increasing profitability and improving the user experience.
12. Targeting niche groups: Health practitioners who succeed in targeting niche groups such as medical tourists or young mothers will have a better chance of competing for search ranking. This is because niche audiences are more passionate about their interests and hobbies. By adding a level of differentiation and targeting niche audiences, your practice is more likely to gain traction and traffic.
13. Wearable tracking devices will be more popular: Approximately 70 million people in the US use wearable tracking devices to keep a check on their physical activity, calorie consumption, sleep patterns and much more. Wearable tracking devices are capable of improving patient care as well as engagement.
14. Patient-centric approach: The aim is to improve patient satisfaction as well as engagement. However, this is new territory, and the industry is starting to look into effective ways to engage with patients. For instance, many medical practitioners haven't yet utilized social media to enhance relationships with their patients. This will soon change, especially because patients are now demanding healthcare the way they request other services – by searching the Internet, reading reviews and comparing prices.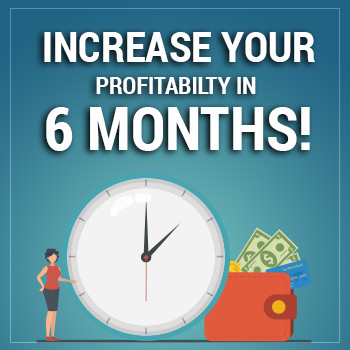 15. Excellent user experience: As the competition grows, it will become even more important that your online presence be more than just checking a box. In 2017, doctors will succeed digitally only when every piece of their online strategy, from a responsive website to user experience, is designed while keeping patients in mind.
16. Outcome-based healthcare: This shift in mindset is changing how we look at treating our patients, not just the disease. Patients are also altering their approach to how and when they receive treatment. Patients are more focused on improving their overall health and are willing to experiment with newer technologies, provided they aim at improving lifestyle and are affordable.
To conclude, looking at the broader picture, these healthcare marketing trends are focused on personalized communication between patient and doctor. By providing comfort and convenience, doctors can design, promote and maintain the ideal medical practice that patients need.