Why Dental Marketing Services Are Important for You in 2021
Posted on

Dental practice marketing services are important for the long-term success of your practice, but especially important in 2021 while America is still battling the COVID-19 pandemic. The pandemic has had an enormous effect on dental patient behaviors, and it has impacted the revenues of many dental practices as patients avoid even necessary dental care. As a result, dentists need dental practice marketing and dental marketing services now more than ever.
Before you can market your dental services effectively, you need a carefully crafted dental marketing plan. To create the right plan for your practice, you will probably require the services of a dental marketing company. Without a solid plan, you will be trying to reach new patients and running your dental practice in the dark. This is a good time to understand what digital marketing for dentists is all about. Here's what you need to know about your dental marketing plans:

A Sound Dental Marketing Strategy
The first step toward successful dental practice marketing is to create a flexible, detailed marketing plan that includes individual strategies, tactics and timelines for implementation. Developing a progressive marketing strategy is the first thing any success-oriented business must do. Whether you realize it or not, your dental practice is a business. In order to be competitive, grow your practice and thrive, you need such a marketing plan. As the old adage goes, failing to plan is the same as planning to fail. As a famous French author once wrote, "A goal without a plan is just a wish." And wishing has never been an effective marketing strategy.
A good dental marketing plan is critical to your overall business plan, as well. Your plan should outline all the necessary strategies to consistently market your practice effectively. It should be comprehensive, but it doesn't need to be complicated.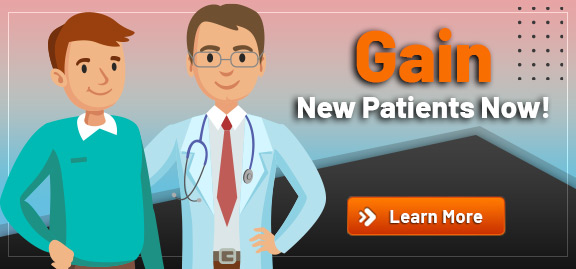 You Need to Take Complete Control of Your Practice
Operating without an effective marketing plan is like running your business with blinders on. Or trying to treat your patients without operatory lights or equipment. The main reasons why your dental practice needs a marketing plan include:
Determining a vision and mission: Without a written vision and mission statement, your dental practice is operating at a real disadvantage. Vision and mission statements may seem trite, but they serve as your practice compass.
Defining what you want to accomplish: Setting realistic, attainable practice goals is critical for any dental health practice. Reviewing them quarterly is also important. That's why your goals should be measurable, specific and tied to a given timeframe.
Identifying your target audience: You should know who your patients are including their ages, income levels and cultural differences, and understand their needs. You should also have a good handle on your competition, their strengths and weaknesses, and whether they are meeting the needs of your community. Know how you will grab the attention of potential new patients. Since women typically make 90 percent of healthcare buying decisions, research shows that traditional newsletters consistently generate more appointments than postcards or other forms of advertising. A capable digital marketing services for dentists can help you.
Designing a blueprint for achieving sound methods and implementable ideas that will move your practice forward: Your blueprint should include details for recording and managing these tactics, assigning them to certain members of your staff, and determining realistic timelines for executing tactics and timely implementation.
Differentiating your practice: Your patients are your customers, so your marketing plan should identify your target audience and reveal exactly how you will help your patients understand why they should choose you and explain what's unique about your dental services.
Crafting a Comprehensive Dental Marketing Plan
Here are the steps for developing a broad, well-rounded dental marketing plan:
Partner with a dental marketing services company, if necessary, to assist you in your dental practice marketing efforts.
Establish a marketing budget: The most progressive dental practices will earmark a percentage of their projected revenue to fund their marketing program. What percentage of your gross annual revenue should this be? Some marketing services suggest that you allocate 5 to 10 percent. A new practice may allocate more than 10% in order to help them get established in their marketplace. If your practice is stagnant or in decline, you probably should allocate 3 to 5 percent more than you're currently spending. Allocate a specific portion of your budget every month to each type of marketing you plan to do. Commit to spending that much consistently for six months, because the most successful marketing is consistent marketing.
Analyze your budget quarterly to see what's working: Focus on the number of leads and revenue that each type of marketing delivered, how much you spent on each type, and your ROI for each type. Armed with that data, you can then consider allocating more of your budget toward those categories with higher ROIs.
Project your long-term goals: Your marketing plan should outline specific short-term and mid-term goals. You will also want to plan for the future as your practice grows. For example, if your goal is to expand your practice dramatically over the next three to five years, what steps will you need to get there? Such long-term goals need to be defined along with the specific marketing activities that will help you achieve them.
Develop a unique selling proposition (USP): A USP is a precise statement that quickly tells prospects how your practice differs from your competitors. Is your practice the only one in your marketplace that does XYZ procedure? Are you the most affordable practice in your area? Do you accept more insurances than your competitors? Are you known as the best practice for children, frightened or elderly patients? All of those are potential USPs. Once you identify your USP, you need to bang that drum throughout all of your marketing tactics.
Target your potential new patients based on data, not your intuition or guesswork: Not every patient will be your ideal patient, even though all patients need a dentist. If necessary, use a company that specializes in digital marketing for dentists to help you identify your ideal patients. You can also analyze your current patient database to identify commonalities. What are their ages and how far do they live from your practice? What is their marital status? Are they professional types, blue-collar workers or retirees? Do they have children, what are their children's ages? What dental insurance do they have?
You might be surprised to find that this information differs from your intuition or perceptions.