Why Healthcare Should Care About OTT Advertising
Posted on

If you haven't yet heard about over-the-top (OTT) advertising and marketing or connected TV (CTV) streaming, you will soon. Connected TV, also known as over-the-top media streaming, describes a whole new frontier for targeted marketing campaigns. These terms are relatively new to various businesses of all sizes, which means that most healthcare organizations will likely be slow to act on the new opportunities.
Now is a better time than ever for healthcare marketers to learn more about OTT advertising and consider it in your marketing mix. Don't let the name or acronym fool you. Over-the-top in this case does not mean wild or crazy. It's actually a great healthcare marketing strategy and a whole new way to advertise your practice and make your practice stand out from the crowd.
Both OTT and CTV are terms that describe a new way to advertise. These terms are often used interchangeably, but there are subtle differences. In this article, you'll learn more about them and how they can benefit your practice.

What is OTT advertising?
OTT refers to any television content that is delivered directly over the Internet, rather than via broadcast or cable/satellite TV. Years ago, this OTT or CTV content was only available on desktop computers and mobile devices. Today's consumers can also watch all kinds of content on large screen televisions using CTV devices such as smart TVs, Apple TV, Amazon Fire Stick, Roku or even modern gaming consoles. Newer large-screen TVs can have as many as hundreds or even thousands of Internet-based "stations" built-in.
Today, regardless of the device used, consumers can also view content via streaming services such as Amazon Prime, Hulu, Pluto TV, Peacock, Disney, Sling or Tubi. While some services offer premium, commercial-free streaming (e.g., Netflix), others (e.g., YouTube) rely on advertising as an additional revenue stream. This has opened all kinds of new opportunities for advertisers and marketers.
For viewers, the experience is very much like watching traditional TV, commercials and all. For healthcare marketers, however, the experience goes far beyond traditional healthcare marketing or advertising.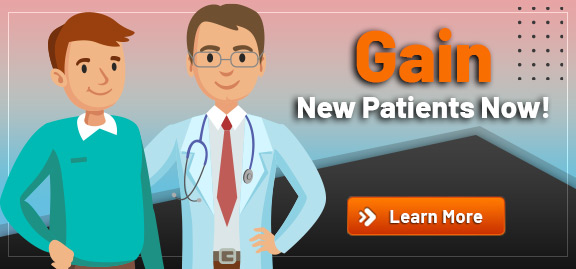 What are some OTT advertising examples?
According to Variety, 2019's Coachella was the live music event with the highest live viewership to date, with 82.9 million views, which made it an outstanding OTT advertising platform. Sporting events represented 86 of the top 100 most-watched live telecasts in the United States in 2017 — up from 48 out of 100 in 2011, according to Nielsen. That makes sporting events an excellent source for OTT advertising. And, according to The Wrap, Felix Baumgartner's space jump holds the record for most concurrent views on YouTube with a viewership of 8 million consumers. It was another great source for OTT advertising and marketing.
How does OTT advertising and marketing differ from traditional TV advertising?
One of the biggest differences is cost-efficiency. Instead of wasting money on traditional TV commercials where your target audience likely represents only a small fraction of the total viewers, OTT and CTV offer the best ways to reach precisely the audience you want to reach without the waste.
OTT/CTV is one of the best ways to put your message in front of your prospective patients wherever they happen to be. OTT/CTV reaches all age groups. According to Statista, people aged 30 to 44 are the largest subscriber group, with 85% either currently subscribed to streaming services or having subscribed in the past. People aged 55 to 64 are also heavy streamers, with 62% currently subscribed to streaming services, compared with 47% of people older than 65.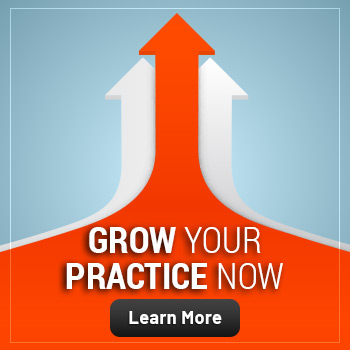 From a viewer's perspective, OTT advertising looks a lot like traditional advertising, with some exceptions. For example, the television recording capabilities that come with premium cable services are often unavailable with OTT/CTV. Viewers cannot fast-forward or skip over the commercials. However, since OTT/CTV viewing is more intentional, viewers are less likely to want to skip the commercials anyway. Subscribers who choose to consume a particular television show or content at a certain time are more likely to view that content from beginning to end, including commercials.
Unlike traditional TV advertising that limits commercial length to 30- or 60-seconds, OTT/CTV advertising allows many different lengths. Another difference between OTT/CTV and traditional TV advertising is the ability to target and measure your audience like never before.
How does OTT/CTV measure your target audience?
OTT/CTV offers many more audience targeting options than traditional advertising. Traditional media buying typically makes assumptions about viewership based on time of day, location or program type, while OTT/CTV advertising uses data systematically to target prospective patients and healthcare customers precisely.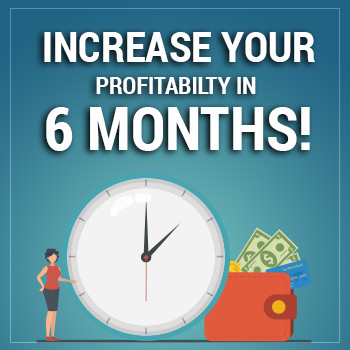 Audience targeting often comes from IP-based device mapping or household categorization, which works by referencing other devices in a given household. Today's marketing campaigns can reach audiences based on whether they've visited your website — and can target them according to age, gender, number of children in the household, buying habits and much more, including geographic location, time of day, and program type with OTT/CTV.
How do you track your OTT/CTV advertising dollars?
The big question about any type of advertising is, does it work? OTT/CTV allows you to maintain your visibility throughout the entire patient journey. To accomplish this, it uses IP-based device mapping, attributing conversions from IP-associated devices to CTV impressions, or measuring video completion rates. In other words, it tells you if your viewers watched your programming content in its entirety. This lets you fine-tune your OTT advertising and marketing messages according to what your target demographics are actually watching.
Why is OTT/CTV TV advertising so effective for healthcare marketers?
Today, healthcare advertising is more competitive and more effective than ever. Modern, digital TV advertising generates an average of 83% ROI. That's the highest return on investment amongst all digital advertising acquisition channels. You can now reach millions of households on their TVs, computers, tablets and smartphones, and it's as easy and effective as running ads on social media.
What do statistics reveal about OTT/CTV streaming?
OTT streaming video statistics:
Need help with OTT advertising and marketing?
OTT/CTV is here to stay. Healthcare practices that are interested in taking advantage of fast-growing OTT advertising and marketing trends, but don't know where to begin, should consult and partner with a reputable healthcare marketing agency. A healthcare marketing agency can guide you through the ins and outs of digital streaming platforms and provide demographic information that will help you reach the right consumers/prospective patients at the right time on the right CTV platforms.