Why Healthcare Practices Should Use Video
Posted on

We're not telling you to create a Gray's Anatomy episode. But posting video content on your website is a great marketing tool for your practice. Video humanizes your practice, increases engagement with new and current patients and is easy to pull up on a phone or tablet. Healthcare providers should consider incorporating educational videos as part of their online marketing strategy. Let's break down the elements that make video a great tool in your healthcare marketing strategy.

It's a Mobile-Friendly Format.
Thanks to the smartphone, patients are searching for their content on their phones or tablets about 50% of the time, according to Forbes.com. Sifting through written content designed for a computer screen becomes tedious on a mobile device. This means even if you have great written content for your site, it might be pushed aside half the time simply because of the format. Video, however, is very mobile-friendly and easily ingestible on the go.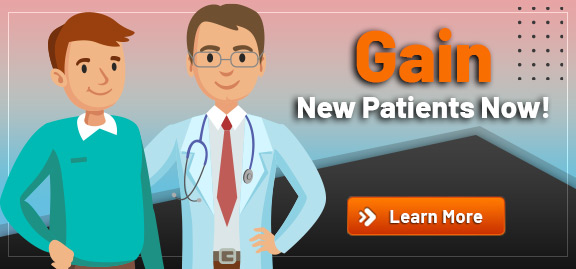 It Proves You're Human.
Patients are more apt to connect to a human face and voice than to stagnant words on a screen. They want to know they are being cared for by professionals who are real human beings. Consider a video interview with a doctor explaining signs she looks for to tell the difference between a run-of-the-mill mole and ones that could be cancerous, for instance. Your patients, current or potential, will like the sense of connection from seeing the doctor's face and hearing her voice.
Also consider using videos of patients recommending your practice. Participation is voluntary, of course, and patients should not divulge specifics of their medical history. They can speak to why your practice is beneficial to them and how the doctors and staff are helpful and trustworthy. Again, this can help establish your practice's credibility more than written words on a screen. Patients like getting recommendations for healthcare services from people they know. Videos of real patients recommending your practice are the next-best thing.
It Creates More Searchable Avenues to Your Site.
If you first upload your video to a video site like YouTube and then embed the video into your practice's page, you've created multiple, searchable access points to your video content. Like blog posts, videos are searchable based on keywords. Your video content can come up in YouTube, in a search engine like Google and on your site. Videos are also easy to share on social media for even more avenues for patients to find your content.
Get started with video marketing for your healthcare practice today by emailing Practice Builders at info@practicebuilders.com.