7 Guaranteed Ways to Promote Your Medical Practice in 2020
Posted on

How do you know which is the most effective way?
If you are a medical practice owner, you must be looking for effective ways to promote your medical practice. You must be keen to learn more about healthcare marketing – especially digital healthcare marketing – because you know promoting your medical practice on the Internet is necessary for 2020.
The problem? There are a billion ways to promote your medical practice.
How will you know which is the most effective strategy?
Before we dive into specifics, let us talk about the truth you need to understand to promote your medical practice the right way.
Digital healthcare marketing in 2020 means adding value to your patients.
Inform. Entertain. Educate.
Merely putting your patients first relates to SEO in a lot of ways. When you build a user-friendly and well-designed website that enhances the visitor experience, you get "SEO credit" in the form of a low bounce rate.
When you create healthcare content people want to read and share, your website builds domain authority.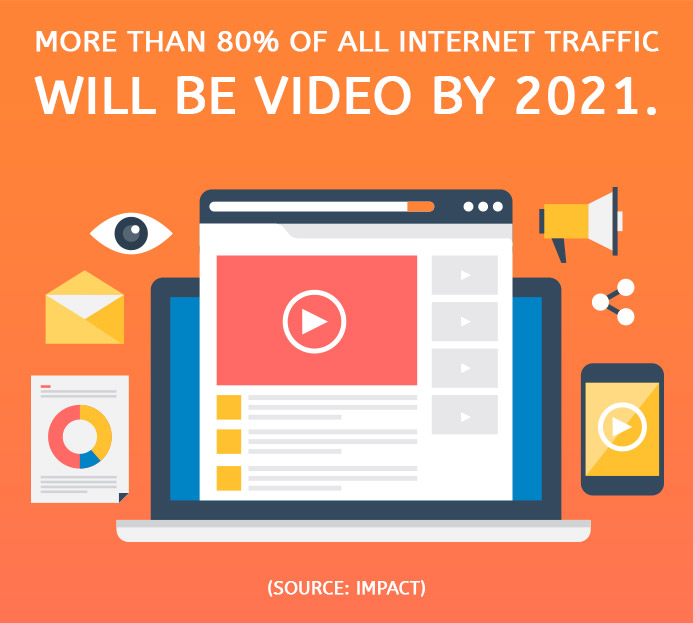 The better your service, the easier it is to achieve positive engagement, which helps boost the "engagement signals" search engines use to rank websites.
Most of the ways to promote your medical practice revolve around putting your patients first.

…But Your Service Has to Follow Through
Here is an aspect of medical practice marketing that goes overlooked: improving your service.
Do you go the extra mile with patient service?
Are you actively listening to patient feedback?
Do you frequently do an in-depth service quality analysis?
When you start to hear back from patients, listen to them and engage with them.
Take their feedback seriously when they discuss your service, good or bad.
And when you do improve your service, spread the word. Let the patients know you listened and you acted.
Nothing compares to the reputation of a medical practice that's tuned into its patient base. That positive sentiment is invaluable in a market that increasingly rewards medical practices with transparent operations.
Smart digital healthcare marketing will take that sentiment, amplify it and share it with as many potential patients as possible.
1. Website
When it comes to promoting your medical practice, all roads should lead to your website. Did you ask why?
This is because your website is one piece of the healthcare marketing puzzle that you totally control and own. Social networks may drive patient engagement, but you will never have 100 percent control of those assets.
When you invest in your website, you build equity and brand value for the long term. You develop an asset that never stops working for you. You create a home base for your patients.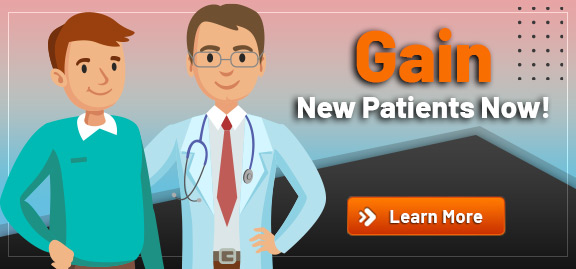 Build a professional, easy-to-use website and fill it with content that's relevant for your patients.
All too often, we have seen small medical practices pay a monthly fee to a web development company for building a custom website. NEVER do this! If you engage an agency, make sure it is professional and has proven expertise in digital healthcare marketing.
2. Search Engine Optimization (SEO)
SEO will work well in 2020, but it might be harder as Google exerts more influence on results. The healthcare SEO game is rapidly changing.
Many prospects use search engines to find their answers without actually visiting a brand's website. Google continues to grow as an answering service rather than as a simple index.
Still, organic SEO will drive significant traffic to your website. However, your SEO game has to be advanced. You must be able to identify relevant keywords with strong click-through rates.
Organic SEO will build equity in your website, keeping it working for you in the long term. This is the reason we recommend organic SEO over PPC ads.
However, the success of SEO will depend on:
Your specialty
Local competition
Patient intent
Organic SEO is a great way to promote your medical practice, but it may become harder in 2020.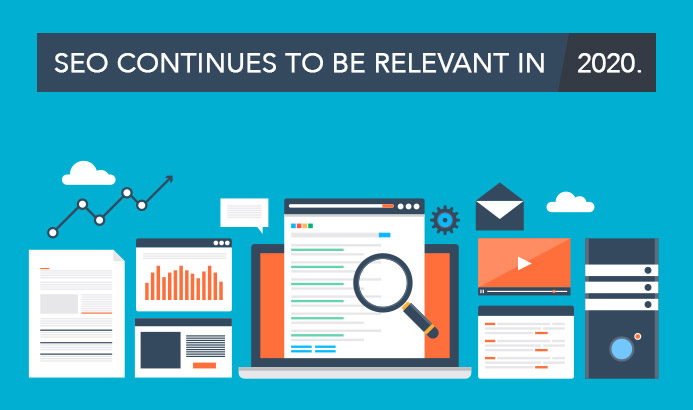 3. Online Reviews
Search engines use online reviews as a ranking signal, and you must seek reviews on various third-party platforms from your patients. Also, reviews are a kind of social proof, demonstrating your trustworthiness.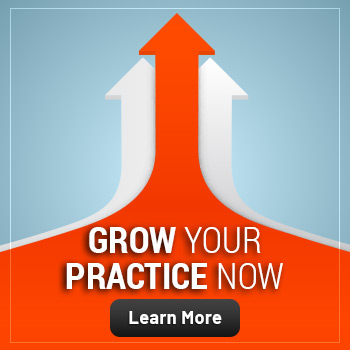 In order to obtain patient reviews, you have to offer an excellent service.
Here are some quick tips for improving your patient service to gain more reviews:
Actively seek feedback from your patients and use it to improve your service.
Be sure to ask for reviews after every appointment.
Follow up with patients regularly.
Aim to provide the best patient service possible.
4. Content Marketing
This refers to producing content (videos, infographics, blogs, etc.) that resonates with your patient base. Content marketing is not about writing a blog post about the "10 reasons people should visit your practice." That's an advertisement (and a bad one, too).
Content marketing is a long-term game plan. It's like building a fanbase for your medical practice who are interested in what you are offering. And you can only build that fanbase using consistent and engaging content.
And remember: Your target audience gets to determine what is "engaging"!
For instance, a "how-to" video is useful content that adds value to your patients. It's not a direct advertisement. It makes your medical practice look trustworthy, establishes authority and keeps patients tuned in.
However, you will need to plan your content around your USP.
5. Blogging
Blogs will continue to be an effective way to promote your medical practice in 2020. An optimized, original blog is the backbone of your website's organic SEO.
It takes time and commitment to research, write and revise a post that will relate to and be useful to your target audience. Here's what an optimized blog can do to grow your medical practice:
Generate traffic. Blog posts should target keywords that are frequently searched and are related to your services. As much as possible, target longtail keywords.
Build an email list. Write engaging copy for your target audience and they will be very willing to sign up for email communications.
Drive conversions. Blog posts are not advertisements for your medical practice. However, they can drive healthy traffic to the sections of your website that are designed to convert visitors.
6. Email Marketing
If you are not already doing it, you might not think about emails when you think of ways to promote your medical practice. But why should you use email marketing? Well, for the same reasons you should improve your website: When you build email lists, you invest in a long-term asset for your medical practice.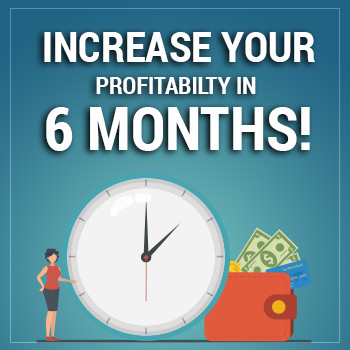 According to Hubspot, more than 50 percent of US respondents check their email accounts more than 10 times a day, and it is their preferred way to receive updates from brands.
Almost everyone today has an email account and pays attention to it.
If you can get them to trust your brand, they will be more than willing to share their email address.
If you are successful in implementing smart email marketing (not annoying emails), your email list can generate massive leads and repeat business.
In order to build this list, you will need compelling, relevant content. You will need to demonstrate to your target audience that you are worth listening to.
Email healthcare marketing is one of the best ways to promote your medical practice. It is not going away anytime soon. Invest in it – though it takes time to create an email list, it will be worth your time and effort.
7. Social Media Marketing
Social networks play an integral role in promoting a medical practice. It is useful, but don't make the mistake of wholly relying on it and expecting it to do all the heavy lifting. You will need to invest in your website first – the piece of the digital marketing you own.
You can spend as much money and time as you want on social networks, but they will not be a long-term asset like your website.
That said….
You will also need to assess which platforms are right for you. Each comes with its own pros and cons.
For instance, Facebook has an excellent audience targeting feature for paid ads, but its organic reach is not so great for medical practices. However, it is still wise to have a Facebook page for your medical practice so people can leave reviews and likes, which count as a ranking signal for Google.
Instagram will work well for showcasing your services. Also, if your target audience is in a younger demographic, chances are they use Instagram.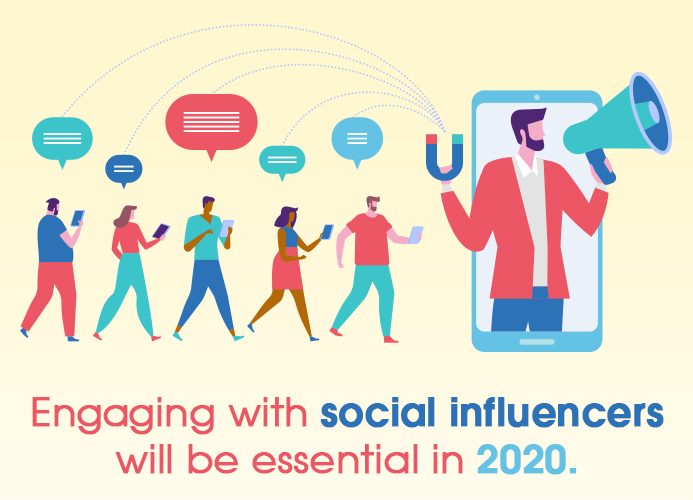 Conclusion
If you can't think long-term, digital healthcare marketing will not work for you. In healthcare marketing, there are no cookie-cutter solutions. You have to learn what works – and what doesn't – in your unique situation. And all of this takes a long time.
As a digital healthcare marketing agency, when we work with medical practices we tell them content marketing and SEO takes 12 months before the benefits fully kick in. It can take even longer to build a stellar online reputation that stands out above all the competition.
If you differentiate yourself, you can win more patients in 2020.
Some of the critical aspects of healthcare marketing have nothing to do with healthcare. But they are deeply connected with your vision, tenacity, outlook and willingness to connect to patients. It takes more than marketing tactics to succeed online, and that's why we call ourselves "strategic partners" with our clients.
Above all else, you need to commit to promoting your medical practice online to succeed in 2020. The biggest healthcare marketing secret is not a secret at all. Either on your own or with the help of a smart digital healthcare marketing agency like Practice Builders, make this your year to invest more in healthcare marketing than any year previous.