Inconsistent Online Listings Hurt Your Patient Experience
Posted on

Even the tiniest of details matter when you are trying to attract new patients and drive business growth. Nothing highlights this better than one detail that is quite easy to overlook: your online business listings.
Most medical marketers make the mistake of ignoring them, but these listings are crucial for local medical practices and help with building and sustaining a strong online reputation.Take a look:
71% of customers had a negative experience because of an incorrect local business listing found online.
22% of customers visited the wrong location for a business because the address was incorrect in the online business listing.
40% of potential customers will give up looking for a local business if the address provided in the online business listing is wrong.
(Source: BrightLocal)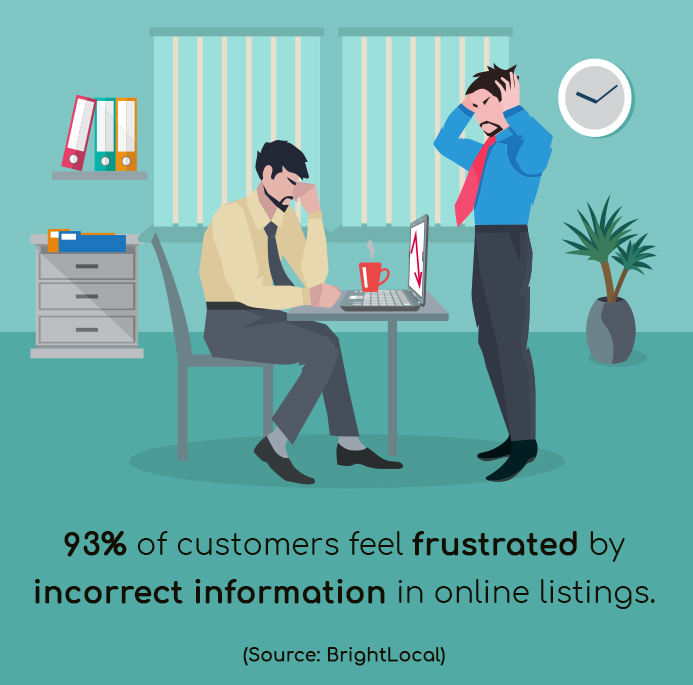 Your online local business listing includes your practice's name, address and phone number (known as NAP).

When potential patients discover your practice online, the first thing they will look at is your listing on various sites like Google and Facebook, which often show up high in relevant search queries. For patients to be able to visit your practice, they need to know what your brand name is, exactly where you are located and how they can get in touch with you.
If your online business listings are incorrect or inconsistent, they will not only negatively impact your search ranking but also hamper your patient experience and hurt your bottom line. Patients will be confused if your practice has inconsistent locations or different phone numbers. Incorrect addresses and phone numbers will leave them wondering how to schedule an appointment with you. Without accurate business hours, they might show up when you're closed and go home irritated. Or worse: They'll go to one of your competitors.
Having confused patients is not good for your medical practice. According to BrightLocal research, 68% of customers said they would not consider a local business if they found incorrect listings online. This means inaccurate listings translate into loss of revenue.
Having an incorrect phone number or address is not the only thing you should be concerned about. Even a tiny difference between website URLs in business listings can result in negative impact on your practice.
How Online Listings Affect Your Search Ranking
It is not just patient dissatisfaction that you have to worry about. Remember, when a patient searches for medical practices near him or her, search engines try to give the best results. In order to determine the best results, search engines consider the same factors that a patient does.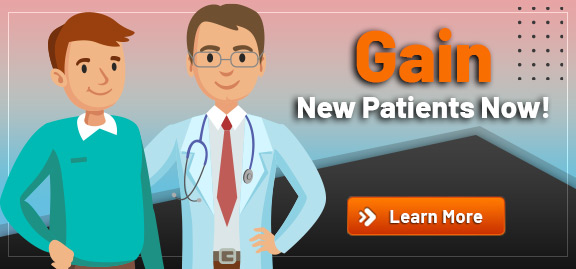 Consistent online listings are a significant factor in search algorithms. Just like correct and consistent listings make your practice look more trustworthy to patients, they also make it look more trustworthy to search engines. According to Moz, citation signals, including NAP factors, account for more than 10 percent of search engines' ranking signals.
The more your consistent NAP factors show up on credible listing sites, the better citation signals are being sent to search engines. Now, this is where you need to pay attention to the smallest details. For instance, something as minor as inconsistent street abbreviations in different listings can hurt your practice's search rankings.
Unfortunately, most healthcare marketers do not have time to comb through the entire Internet and search for places where their listings are inconsistent. Even after submitting profiles at major sites such as Google and Facebook, many other sites need to be scanned.
Popular sites have to be paid attention because that is how most patients discover your practice. However, just having the right information on Facebook and Google is not enough. The more accurate and consistent your local citations are, the higher your search ranking will be.
Now that you know why local citations are important for both patients and search engines, let us talk about what you can do to make sure your listings are consistent and your practice is being discovered.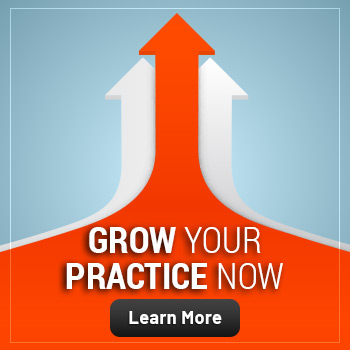 Where to Look for Online Business Listings?
Online business listings usually originate with larger websites, from which smaller websites and niche websites pull information. Here are some of the larger websites on which to check your business listing:
Google My Business
Yelp
Whitepages
Bing
CitySearch
Yahoo! Local
Review and Update Your Google My Business Profile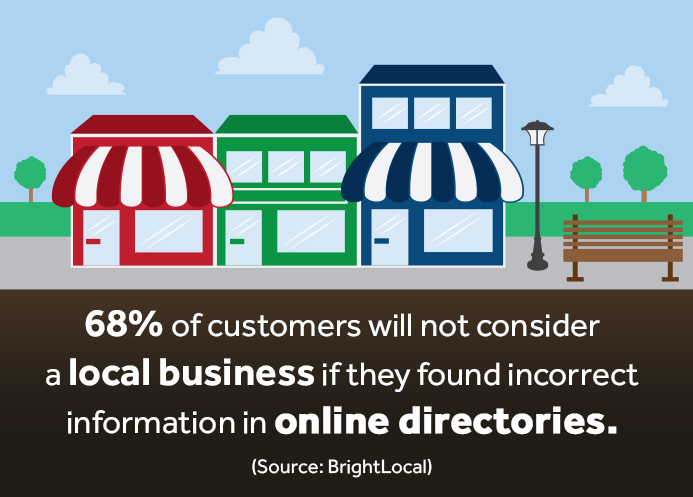 Though all of your business listings are critical, Google My Business is the main listing for any medical practice.
For many people searching for a new medical practice in their area, your Google My Business listing might be the first exposure they have to your practice. Patients see your Google My Business profile on the right side of their screen when they enter a search query for your practice.
Because of its prominent place on search engines, patients will probably see your Google My Business before they see your website. Without a claimed Google My Business profile and accurate listing, your practice will not look trustworthy, and patients might have trouble contacting you.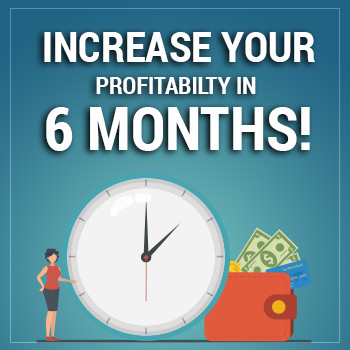 The first thing you must do is either claim or create a Google My Business profile. Most existing medical practices have a Google My Business profile. In this case, all you have to do is claim your listing and update it.
Though this may seem like an obvious tip, lots of medical practices fail to take advantage of this service, which means they lose out on potential patients.
Your Google My Business profile is critical to Google's algorithm. Google My Business factors are the most important in determining Google's search ranking. Without a consistent Google My Business listing, the chances of patients discovering your practice are significantly reduced.
How Practice Builders Helps Medical Practices Fix Online Listings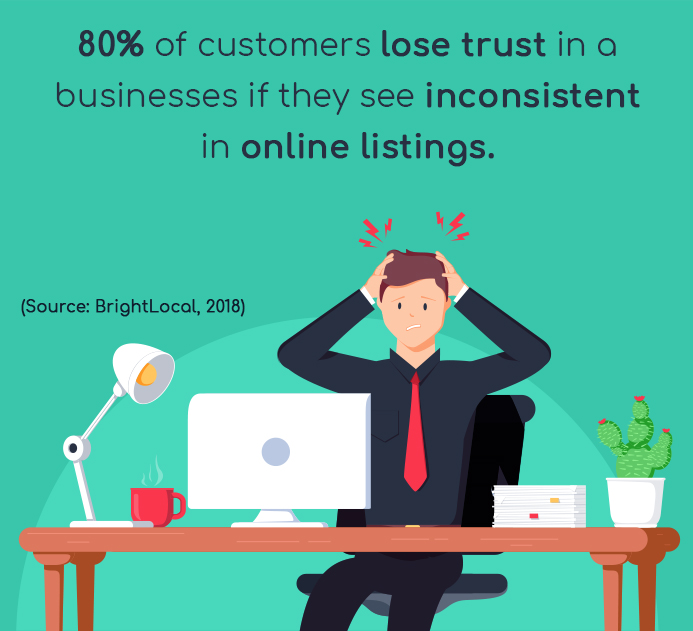 Online business listings are important to attract more patients and drive revenue. However, many medical practice owners or marketers still do not realize the importance of having a unique listing for each location. Individual listings allow multi-location medical practices to drive traffic to their websites and foot traffic to their practices. In addition, each listing should link to a landing page specific to that location.
Managing a practice's local presence is not easy – especially for someone busy trying to run the practice, too. If you would like to hand the local presence reins over to a team of healthcare marketing professionals, get in touch with Practice Builders today.