Why Patient Satisfaction Is Key to a Successful Gynecology Practice
Posted on

Though the answer may sound obvious to many of you, the question is still worth asking: What do we mean by patient satisfaction?
Simply put, patient satisfaction is an indicator of how well the patient is being treated at your ob/gyn practice. The "how well" refers not only to the quality of care but also to how happy a patient is with the treatment she received. It is a measure of care quality and gives healthcare providers valuable insights into various aspects of healthcare, including the effectiveness of their care and their level of understanding.
Patient satisfaction, while always a critical factor, has recently gained momentum in the healthcare space. In the wake of the patient-centered healthcare environment, patients are demanding a bigger role in managing their healthcare, and they expect a higher level of commitment and care from their providers. Healthcare providers are adjusting their strategic plans accordingly.
Many medical facilities are starting to pay attention to patient experience and satisfaction. A majority of healthcare practitioners admit that patient satisfaction is one of their top three priorities. Should you be one of those healthcare practitioners? What steps should you take to improve your patient satisfaction score?
To answer many more such questions, we first need to understand the importance and relevance of patient satisfaction.

Why Patient Satisfaction Matters
Improving patient satisfaction has become one of the primary goals for a lot of healthcare providers. The reason is simple: Patient satisfaction level is directly linked to key success metrics for hospitals and individual healthcare providers. Patient satisfaction impacts clinical outcomes, patient retention and reimbursement claims.
Thanks to the Internet and social media platforms, patients are now aware of the care quality that their providers are offering. Patients are setting new expectations for convenience, transparency and collaboration, and healthcare facilities are developing strategies to meet these new demands.
While acknowledging the need to improve patient satisfaction is an important first step, from there it can be a tough task to understand what changes will yield the best results. Providers need to have an honest assessment of what their practice and services look like from when a patient first schedules an appointment all the way through follow-up with a doctor. Changes, big and small, during this process can improve a patient's overall experience. There are many reasons why patient satisfaction is one of the top priorities for every medical practitioner. Here are some of the obvious ones.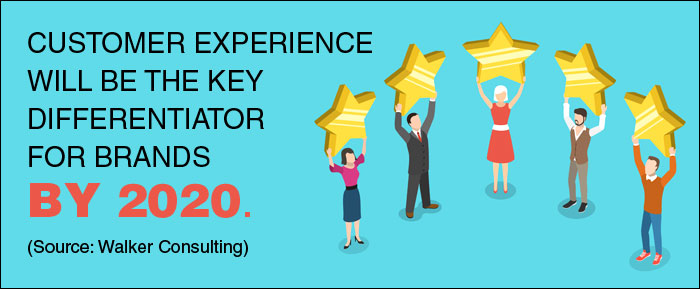 1. Quick publicity: According to a report, satisfied patients share their experience with five others while dissatisfied patients will complain to nine or more people. Online reviews pour gas on the fire. With increasing numbers of patients posting about their good and bad experiences online, potential patients are getting a glimpse of what is going on "behind the curtain." If your team is delivering excellent quality of care, more people will get to know about it. In addition, if you are continually missing the mark, these negative remarks can snowball even faster, catching the eyes of even more potential patients.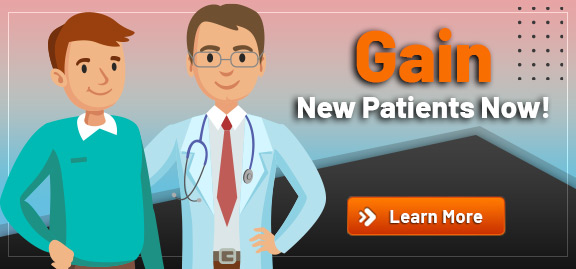 2. Financial success: A number of factors that affect your bottom line are linked to patient satisfaction, including new patient growth, physician bonuses, fruitful partnerships, etc. According to industry estimates, in the U.S., loss of a patient due to dissatisfaction can result in the loss of over $200,000 over the lifetime of the practice. Do you want to understand just how significant is the impact of higher patient satisfaction? According to a Press Ganey study, hospitals with patient satisfaction in the 90th percentile experience nearly a one-third increase in patient volume or an additional average 1,382 patients per year. For hospitals with patient satisfaction in the bottom 10th percentile, the average volume loss was 17 percent. In addition, Rush University Medical Center in Chicago has calculated that higher patient satisfaction scores can potentially translate to $2.3 million in additional revenues annually.
3. Improved patient retention: Whether you are running a coffee shop or a healthcare facility, happy customers come back and refer others. As the cost of patient acquisition is high, so retaining existing patients by delivering extraordinary care is one of the sure-shot ways to reduce turnover, increase loyalty and extend lifetime value. However, failing to deliver excellent service means losing a patient forever. Moreover, even if you are losing only a single patient, that is one patient too many. Patient satisfaction is not just a bonus; it is a huge investment in the future of your gynecology practice.
4. Attracting more patients: When it comes to our health, we tend to trust family and friends over any other marketing channel. Patient care is a double-edged sword. If you fail to meet your patients' expectations, they may complain to nine more people. Some marketers feel it is a high-risk, high-reward case. However, if you approach this matter logically, there are no major risks at all. This is because the positive aspects of personal recommendations extend all the way to social media platforms and third-party review sites. By delivering on positive aspects, gynecology practices can build up their image among their existing patients and attract new ones. As a marketing strategy, word-of-mouth proves to be more efficient and less costly than other marketing tactics.
5. Charging more for better care: Studies have revealed that patients are willing to pay more to consult with a better physician of their choice. According to the Patient Satisfaction journal, practices with high patient loyalty can command a higher price for their superior services without losing profit or market share. In other words, greater patient satisfaction lends medical practitioners the ability to demand higher prices.
6. Better clinical outcomes: Patients who trust their doctors have better clinical outcomes. In simple terms, this means that the effectiveness of treatment depends on how much a patient trusts his or her physician. Meeting your patients' needs will not only help you raise their satisfaction level but will also make your job easier.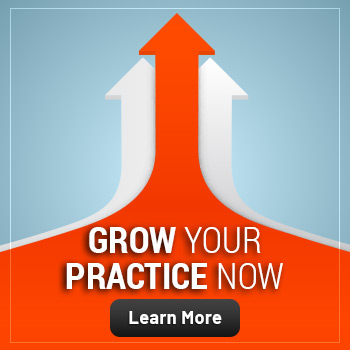 Tips to Improve Patient Satisfaction
In order to improve your patient satisfaction level, you will need to get in the mindset of your patients. You will have to ask yourself questions like: What do patients expect from healthcare providers? What do patients value in healthcare? Keeping these questions in mind, here are some actionable ways to boost patient satisfaction:
1. Train your employees: Make sure your employees are focused on delivering service that is not only high-quality but also delivers a positive patient experience. The first step to ensuring patient-centric care is making sure that your employees have this common goal in mind. You should encourage your team to suggest ideas for improving patient satisfaction within your practice. You should convey the message to your staff that providing exceptional patient service is not an option; rather it is compulsory for every employee. Your staff must realize the significance of providing excellent service to patients and their families. It is critical to hold your employees responsible for the overall patient experience.
2. Educate your patients: Providing your patients with necessary information is critical to achieving a positive patient experience. A patient will feel empowered when he or she leaves your office with more knowledge about his or her diagnosis and treatment options. Not just that, studies have revealed that greater patient empowerment leads to better patient adherence, which leads to improvements in patient satisfaction and clinical outcomes.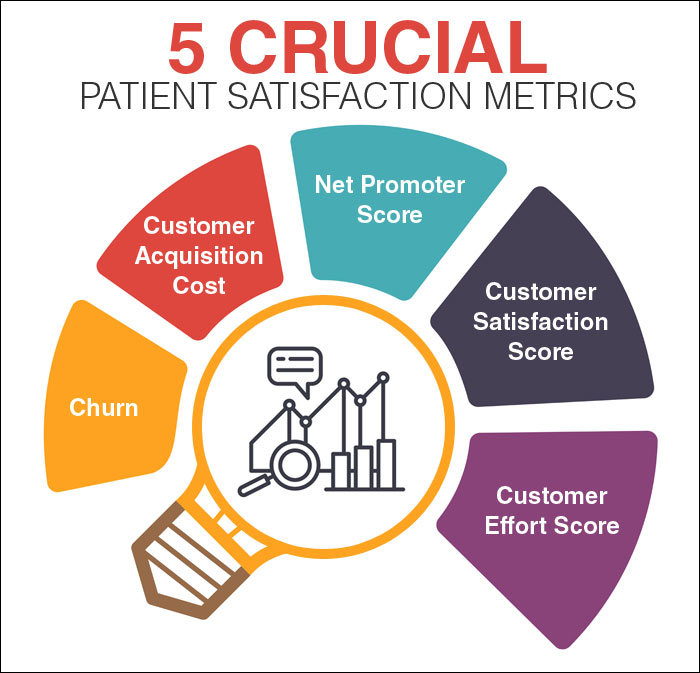 3. Differentiate between medical and non-medical staff: Patients find it frustrating when they are surrounded by so many people but are not sure whom to approach when they have a concern or a request. This may become even more frustrating when the patient approaches one employee only to be directed to another employee. The easiest way to differentiate your staff is by implementing different-colored uniforms so that patients can easily tell who is an RN, PA, physician, etc.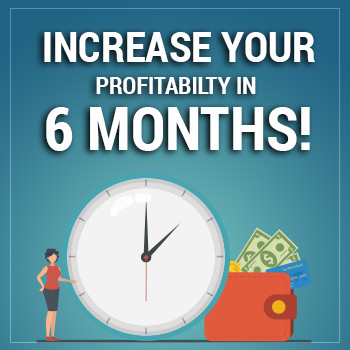 4. Empower nurses: Nurses have a critical role in patient experience and improving the satisfaction level in patients. Nurses who are more experienced and independent will provide better patient care as they feel empowered in their work. You can consider creating a staffing committee to allow your nurses to collaborate for better patient care and give them the freedom to improve their performance.
5. Be flexible: By improving the efficiency of your gynecology practice, you can reduce long wait times both for scheduling appointments and while a patient is waiting to be seen. One of the top complaints of patients is having to wait longer in the waiting room just to be seen. You can consider creating a system in which a patient is kept informed about wait times.
6. Build a follow-up mechanism: Patients are often irritated by the inability to communicate with their providers between appointments. You can use technology and build systems that open the lines of communication between the doctor and the patient. This will not only foster long-term patient relationships but it will create better clinical outcomes by making it easy for patients to schedule appointments.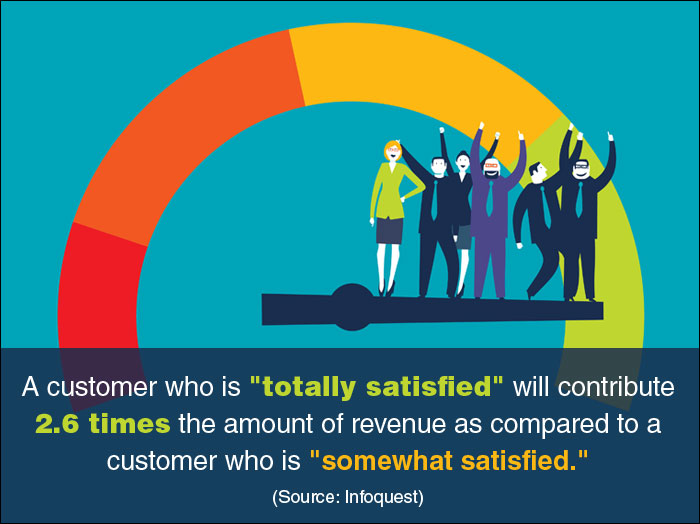 Do You Have a Patient Satisfaction Score?
For ob/gyn practices that are already achieving higher patient satisfaction scores, the next step is to leverage them. If your practice has worked hard to earn the positive word from patients, why not use these positive experiences to reach more potential patients? Not capturing positive reviews, feedback and testimonials is leaving massive opportunity on the table. Here are some of the ways you can leverage patient satisfaction to reach more patients.
1. Gather Yelp reviews: Most people read Yelp reviews before going to restaurants, buying a phone or choosing a doctor. It is critical to set up someone in the office for managing a Yelp page. You can initiate a process that encourages patients to post reviews that can serve as a well-oiled machine for your practice. Email campaigns, social media, paper handouts and iPads in waiting rooms with a call-to-action to leave positive feedback are excellent ways to build your testimonial library.
2. Social media ratings: Just like gathering Yelp reviews, getting patients to like your treatment videos on Facebook will help attract the attention of potential patients. You should gather written reviews, star ratings or be tagged in posts, and you will reap the rewards by "getting seen" by search engines on a regular basis.
3. Add patient testimonials to your website: Sharing patient success stories and building a dedicated patient testimonial section on your website is a great way to show off how satisfied your patients are. In the digital world, optimizing patient testimonials is an influential tool for building a brand name and attracting more of the "qualified" leads.
Wrapping Up
The way you treat your patients defines who you are. It is an important part of the promise you make to your patients, and it defines how they see you and how likely they are to come back to your practice. Your patients' experience and satisfaction are the keys to your success.
Healthcare practitioners who embrace a culture of patient satisfaction enjoy significant growth in revenue as well as practice size. If you have any questions or need any help in improving your patient satisfaction level, please feel free to call Practice Builders and receive a complete assessment of your patient service strategy. Our team of experts will offer you actionable tips to improve patient satisfaction, attract new patients and grow revenue.